Step-By-Step Instructions
1. In the upper right of the IMS screen, select "Add Project" to begin creating a new project or select a project that is already built from the Project List. If creating a new project, select 'Fund' as the project type on the initial 'Create Project' page.

2. Select the appropriate entity and if needed, add a class by scrolling down to the Cap Table and selecting "Add Class" or choose the three dots in the upper right of the screen and select 'Edit Classes' to use existing classes.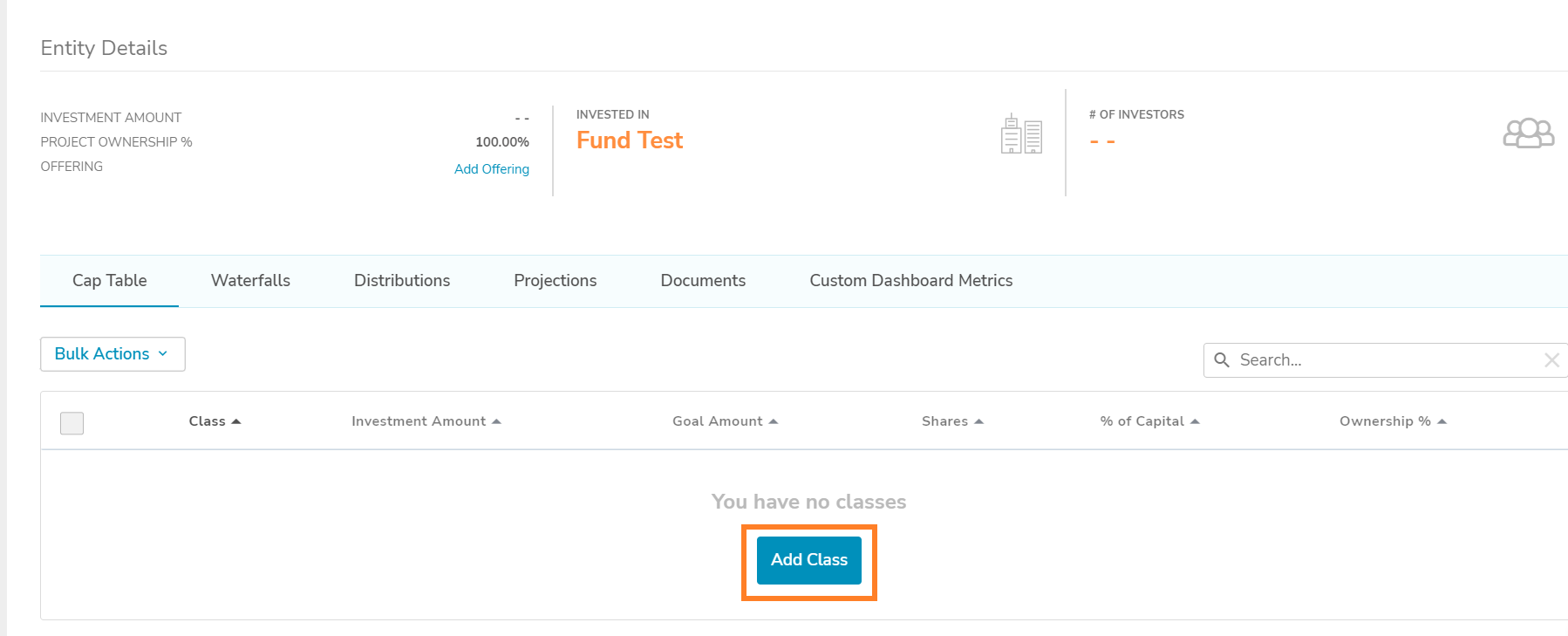 3. Add class details, offering details and fund details.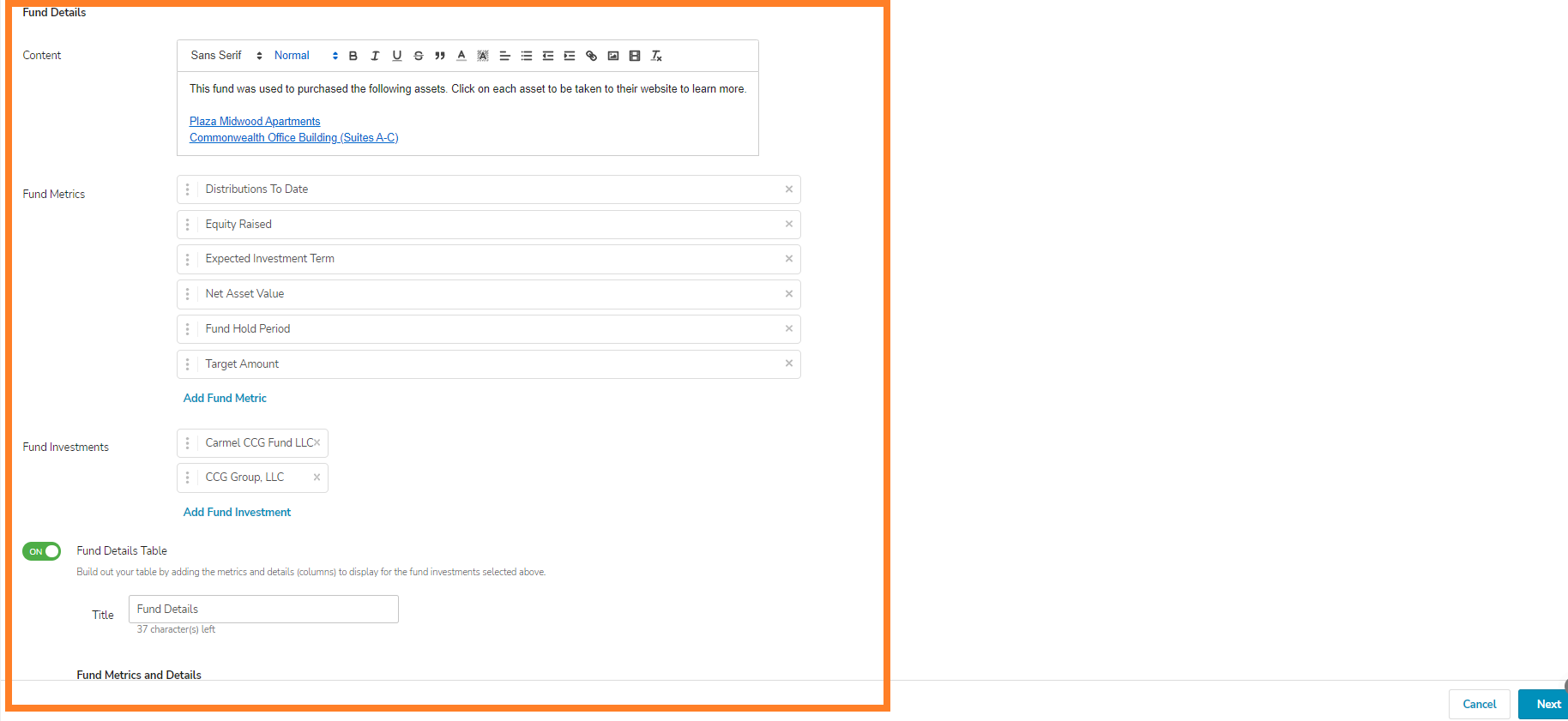 4. At the bottom of the page under Investor Signing Documents, add your eSignature Template, associate it to the appropriate class(es), and add the required Filename before selecting Next and then Save.

5. Navigate back to the Project Summary page, and select "Publish" at the top right corner of the page, publishing the project to the investor portal.