Add Check and Wiring Instructions
1. Navigate to the Projects tab. Select Entities from the drop-down menu:

2. Search for the entity you need to add Escrow Instructions to. Select the drop-down arrow to the left of the entity name and choose Add Escrow:

3. Add Check and/or Wiring Instructions: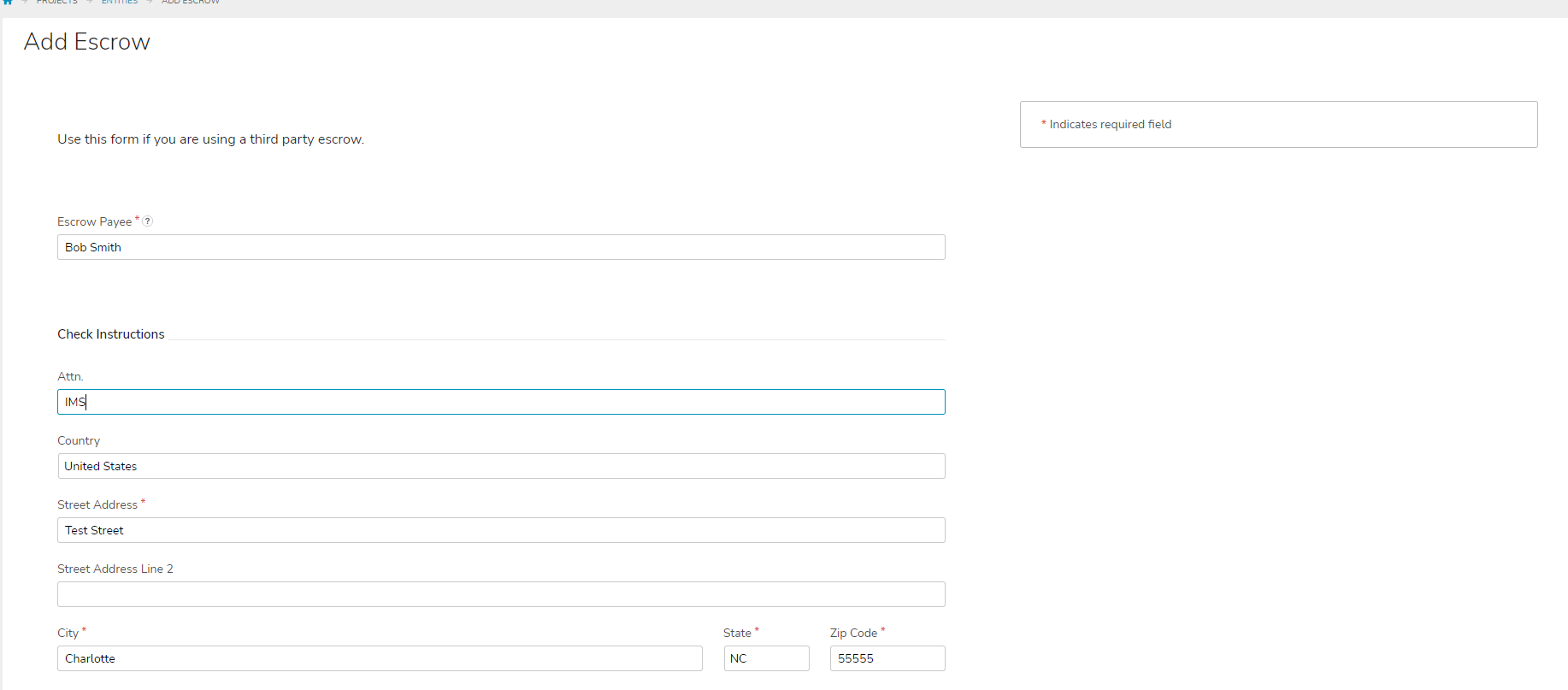 Note: The information entered into the Bank Payment Reference field will completely override the default entry for the payment reference, which is "Company Name - Entity Name, Class Name" OR "Company Name - Custom Title."
Adding Escrow Instructions from the Project
1. From the Project Summary level, navigate to the entity you wish to add escrow instructions for:

2. Select the three action dots under the Project Actions tab. Select Add Escrow and repeat step 3 from the previous section: