Close a Class or Offering
Step By Step Instructions
Step 1
Navigate to your project by selecting the "Projects" tab in the upper left of IMS, and selecting "Project List." From here you can select the project you would like to edit, or use global search to find it as well.

Step 2
After selecting the project, navigate into the correct entity that you are looking to close.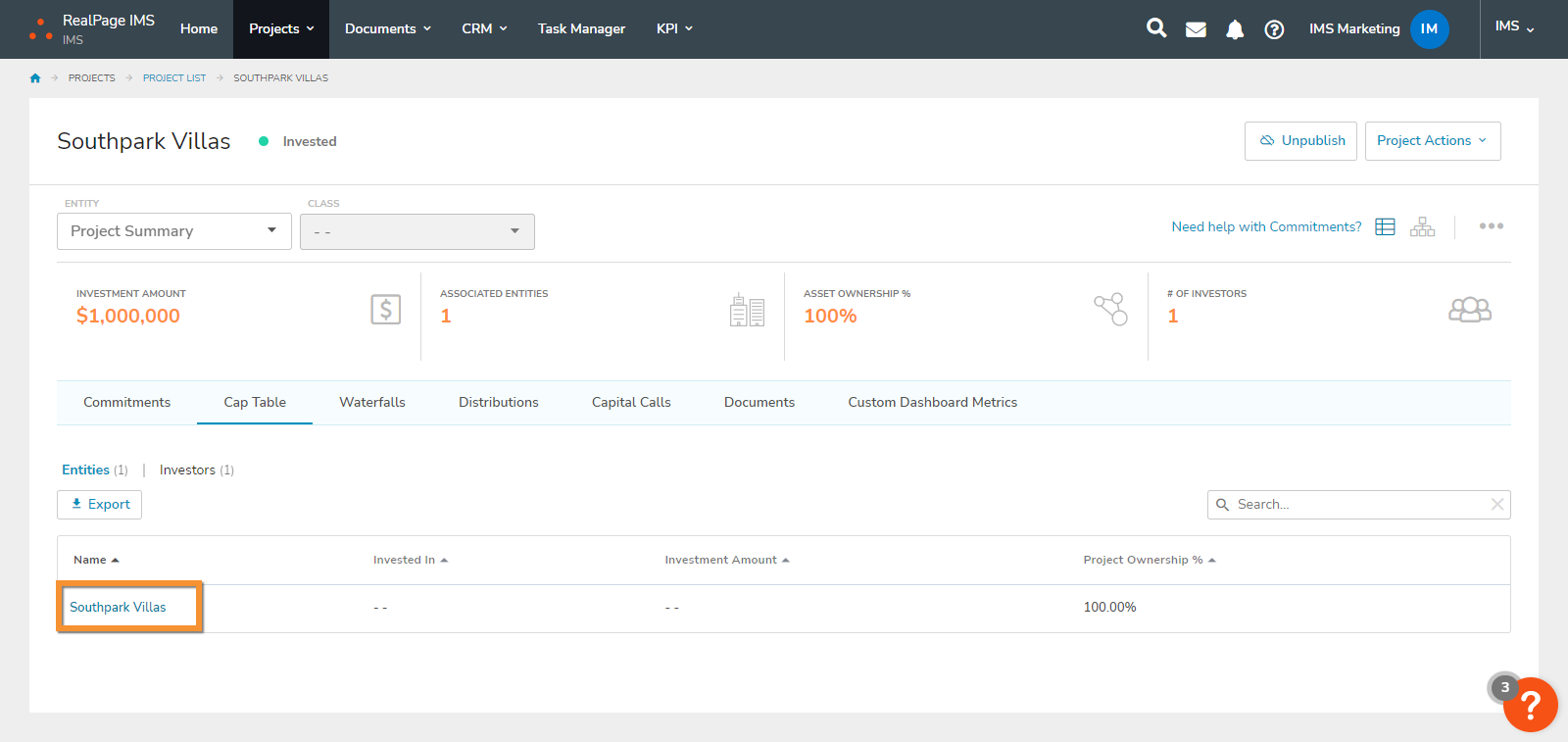 Step 3
- If you would like to remove the project from the dashboard entirely, then simply click "Unpublish" at the top right of the page. This will remove the project completely from the dashboard, everywhere.

- To hide a class, you can simply click on the three dots in the top right corner, and select "Edit Classes."
From here, you can hide a class by toggling the "Publish" button to the left of the class. This will hide the class, without completely removing the project.

- For option three, you can scroll down in the "Edit Classes" page, and turn off "Accepting Investments." This will change the promotional text to "Coming Soon," or whatever you decide to display, by adjusting the text in the box below. This will allow the project to stay on the dashboard, without allowing investors to make new investments.