How to Use Advanced Search
Step 1: Click the CRM tab on the top navigation bar. Click Contacts.

Step 2: Here you will see a list of all Contacts. Click the Advanced Search button towards the top.

Step 3: Choose the desired search criteria. You may add more items to your search by clicking on the + button on the right. Make sure to choose the necessary and/or field to expand or limit your search. When you have all the desired criteria, click Search.

Step 4: You can modify your Advanced Search criteria with the + button or trash symbols and then click Search. You can also go back to the Basic Search option by clicking Basic Search in blue at the top. Once you have your desired list, you can either Export or Email that list. Click the Select All button and each contact will have a blue checkmark in the box next to their names.

Step 5: To export this list, click the Bulk Actions dropdown menu and select Export Contacts as Spreadsheet. Your export will automatically download a xlsx file for you to use to your desire.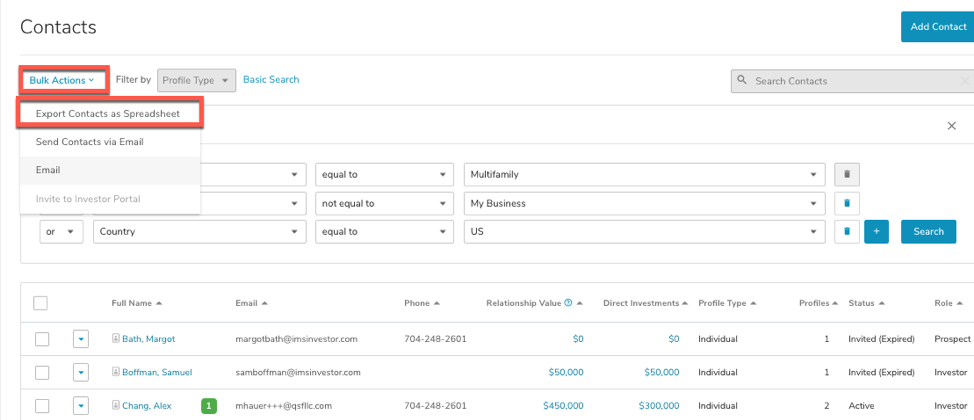 To Email that list, make sure you have selected all contacts (or clicked Select All), click the Bulk Actions dropdown menu and select Email. For more information on our email functionality, click here.