Sponsors now have the ability to control Notification Settings on an investor basis. For example, if a particular investor does not want to receive a specific type of email notification or wants to opt-out of email notifications all together, this can be updated within the investor's profile.
Step-by-Step Instructions:
1. Navigate to CRM > Contacts.

2. Search for the investor and select their blue hyperlinked name.

3. Select Notification Settings from the left side bar of their investor profile.

4. For investors who want to opt-out of receiving email notifications all together, toggle off the top option that reads "Receive all Notifications." For investors who do not want to receive a specific type of notification, toggle off that specific notification. Then, select Save.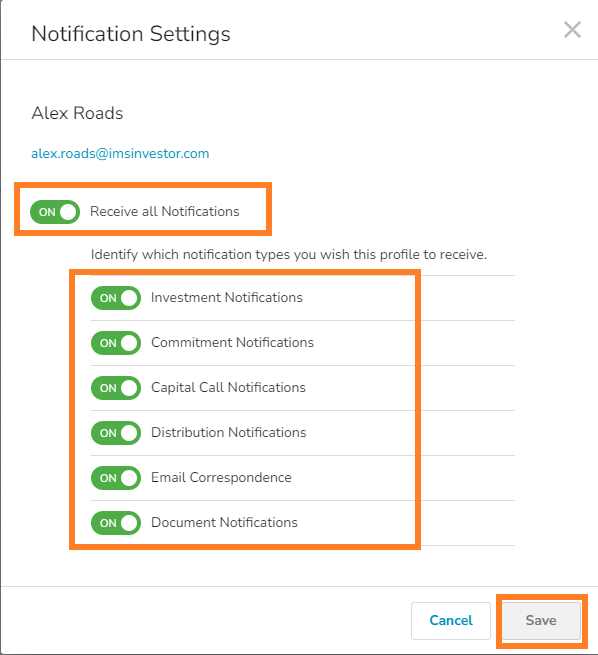 Note: Changes made to one investor profile will not carry over to connected profiles (such as an Individual profile and a connected Trust profile). Each investor profile will need be updated separately.
Investors also have the ability to customize the notifications they receive by navigating to Manage Profiles while logged into their investor portal. For more details on this, please see Managing Your Profile.