Overview
Introducing the ability to create segments from Advanced Search in the CRM! You can build out segments based on the available conditions in Advanced Search, without having to leave your CRM.
Step-by-Step Instructions
1. Add at least one condition to enable the Save icon at the top of the Advanced Search box.

2. Click the Save icon to review your conditions, name the segment, and add a description.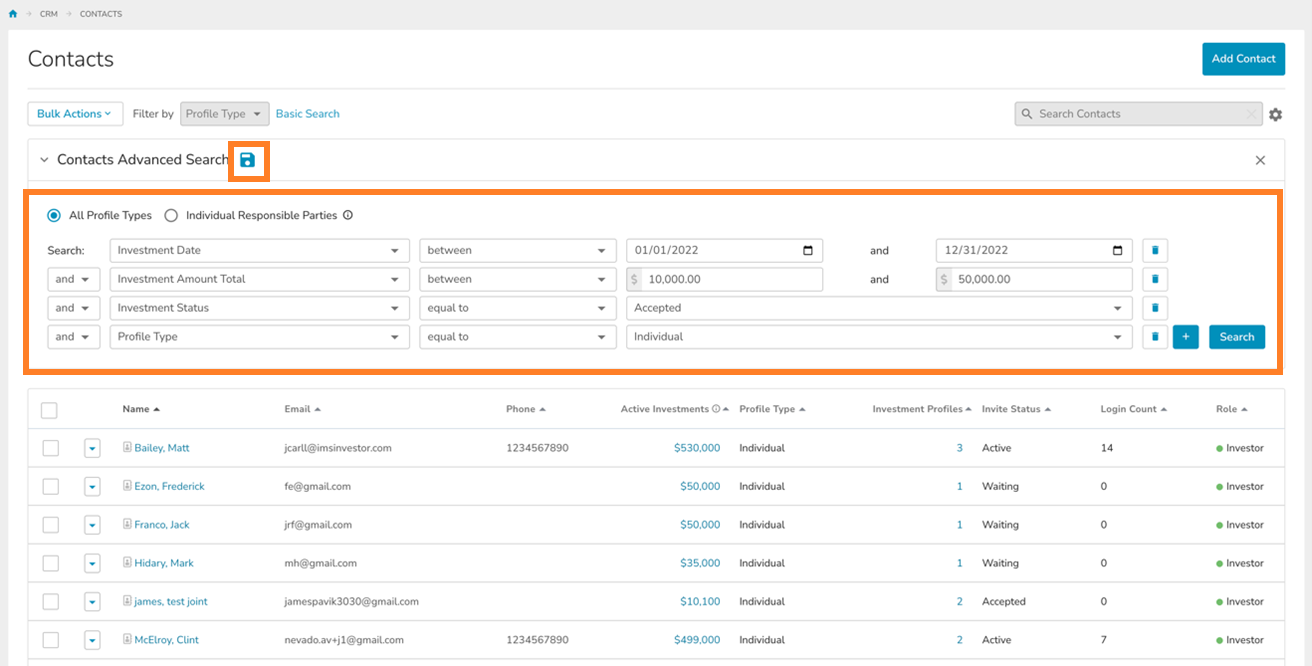 3. Once you've clicked Save in the "Save as a Segment" modal, a success message will appear to confirm that the new segment has been created. (Note: This may take a few seconds)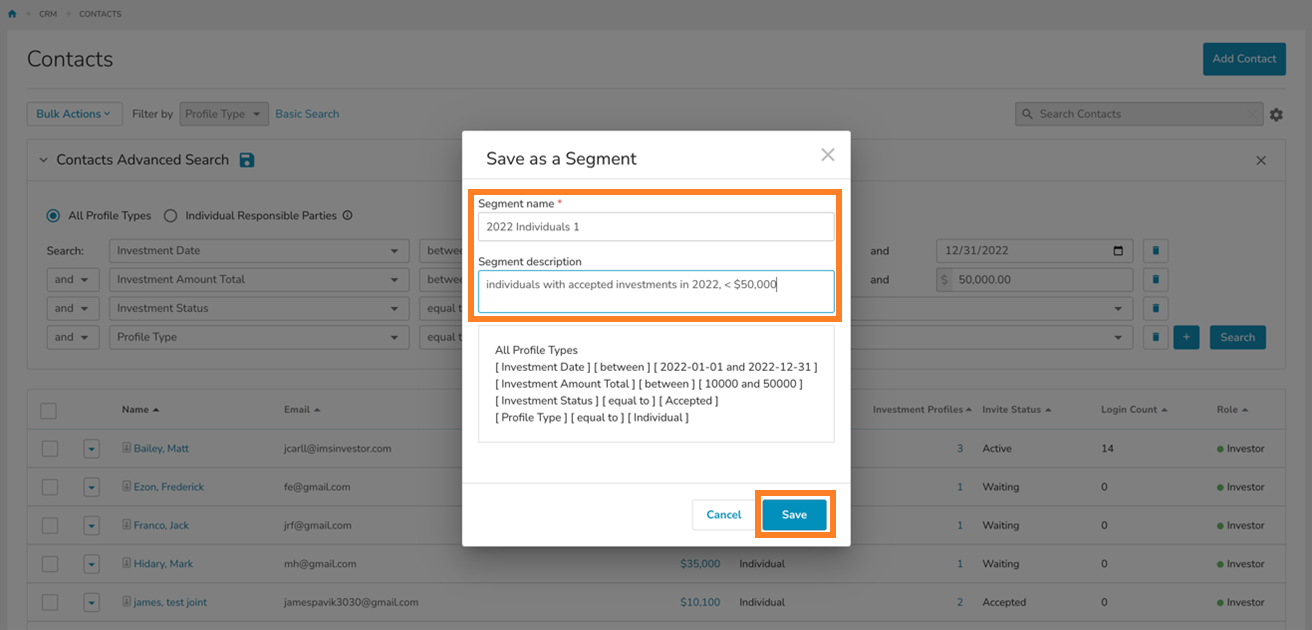 4. If you'd like to view or edit the segment, click "View Segment" to be directed to the Edit Segment Details page.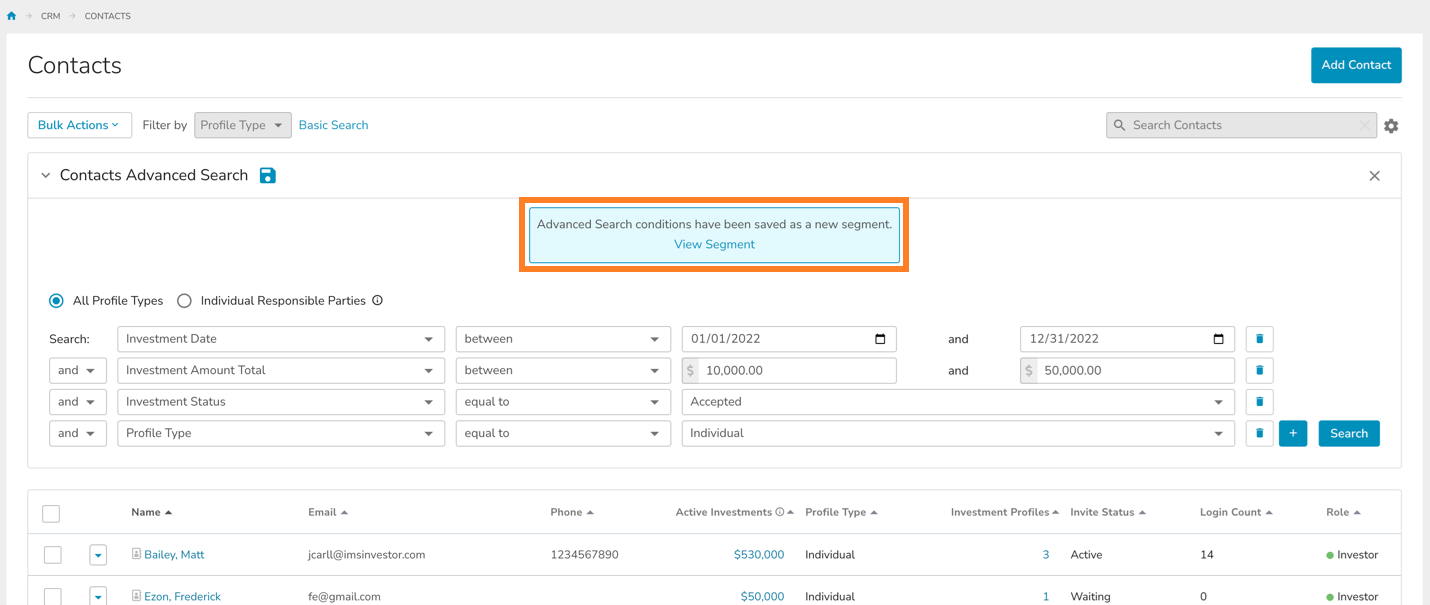 5. Once on the page, you can make changes if needed and Save. You can also choose to Save & Create Campaign to create a new Email Campaign directly from the Edit Segment Details page.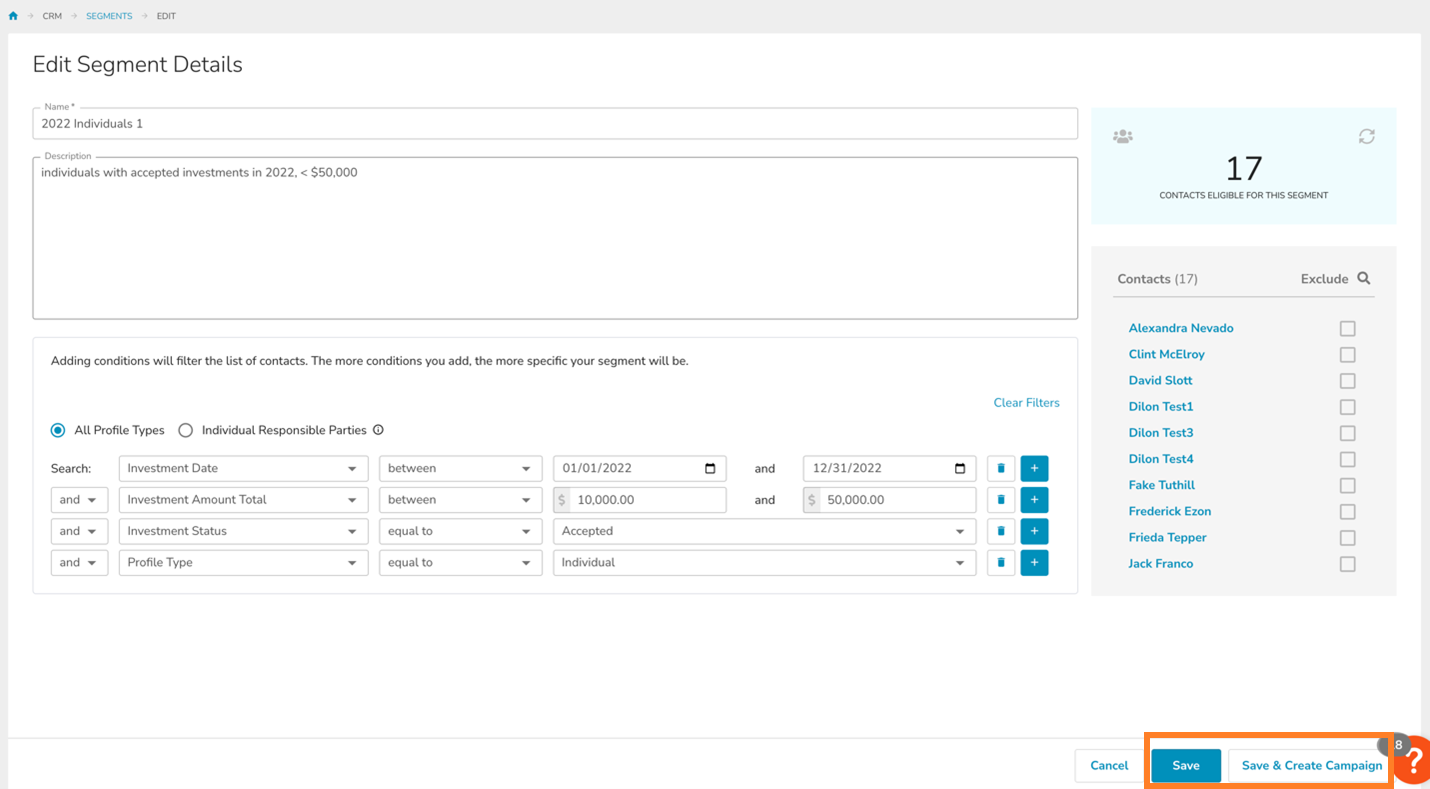 Pro Tips:
- All of the conditions that are available in the Advanced Search are now available directly in the Segments page as well!
- You can choose from existing Segments when creating a private class in your projects.