MFA - Multi-Factor Authentication for Investors
Navigate to your name at the top right of the page and select Investor Settings.

Step 2:
By default, you will be on the General Settings tab.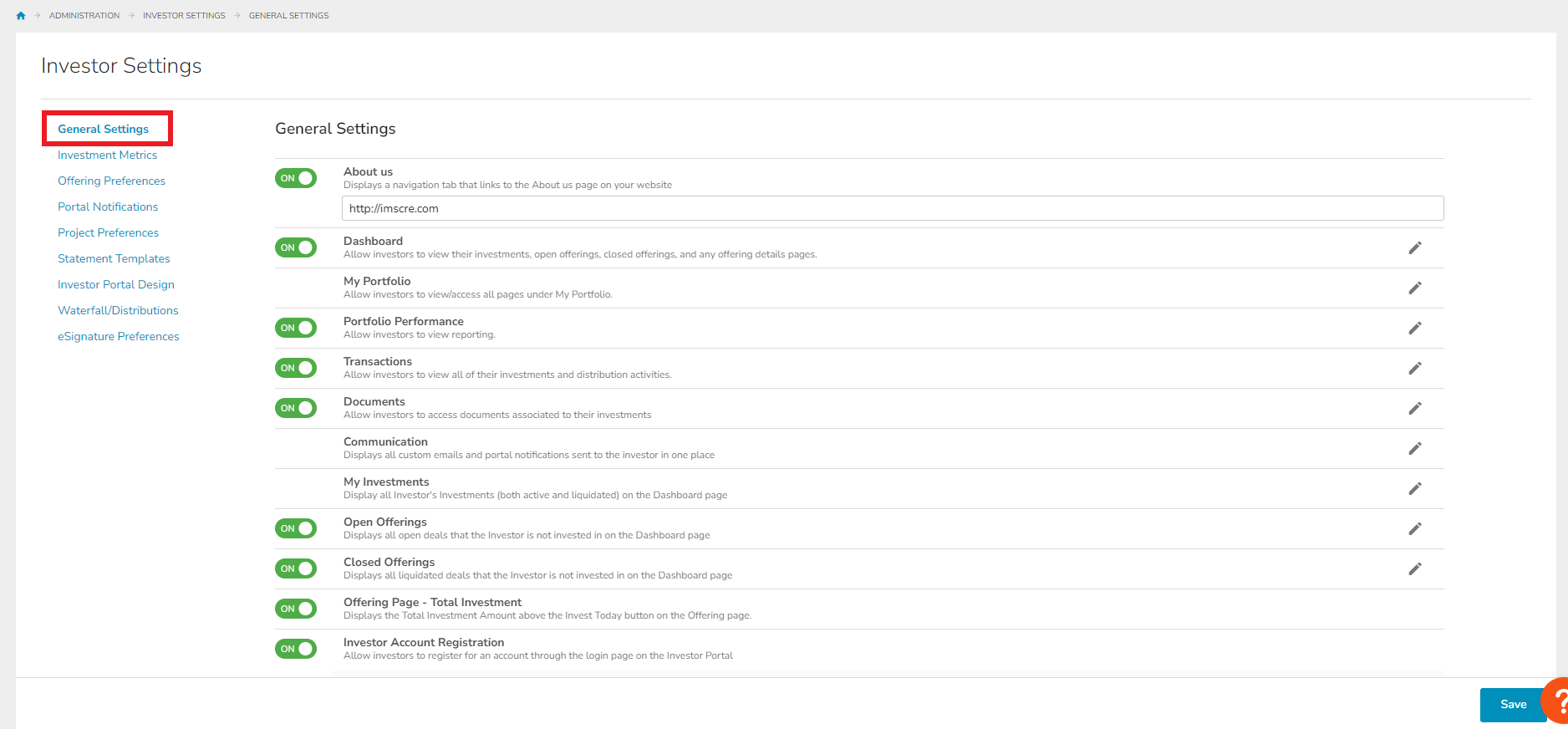 Scroll down the page until you see the section labeled Multi-Factor Authentication.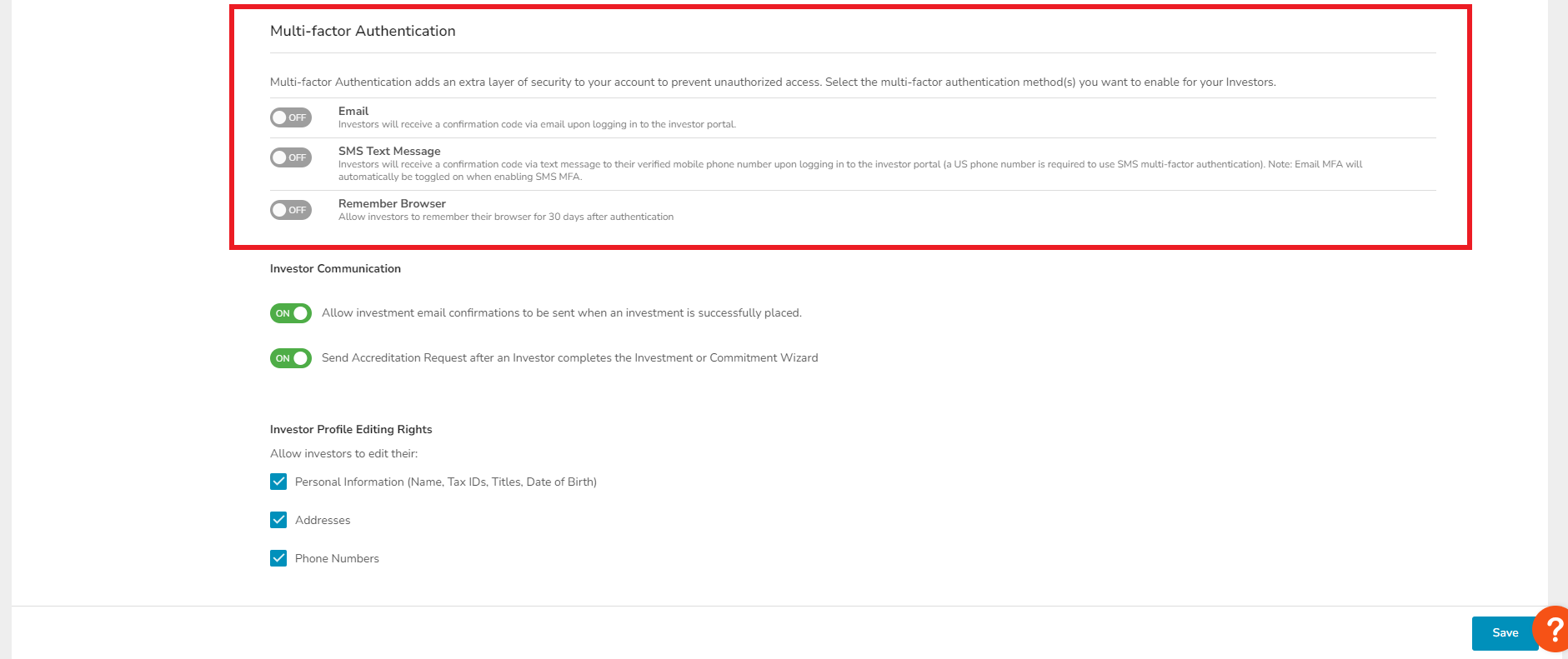 Step 2:
Turn the toggle to the ON position to enable MFA. Email MFA will automatically be toggled to the ON position when enabling SMS Text Message MFA. If both are selected, the investor will select which method they'd like to use upon logging in.
Then, choose whether or not you would like to allow investors to remember their browser for 30 days after authentication.
Note: A U.S. phone number is required to use SMS multi-factor authentication.

Click Save at the bottom right corner of the screen once finished.
Step 3:
After MFA is turned on for the account, all investors will be prompted to enter a confirmation code upon logging in. The code will be sent to the email or phone number listed in IMS that is associated with their profile. To use SMS, investors will first need to log in using email verification and add a phone number to use with MFA by clicking on their name>Security Settings>Change SMS Phone Number.
Note: The phone number added under this setting is not stored within the CRM on the Admin side of IMS. It is solely for the purpose of MFA.

To help investors navigate MFA, we've also created the PDF below that you can send out to your investors along with an announcement that you have elected to heighten security measures on the Investor Portal.