Customizing Portal Notifications
Step 1: Click on your name at the top right and select Investor Settings.

Step 2: Click the Portal Notifications tab. Here, you will see a list of all available event notifications. Note the Recipient Type column. Click the edit button on the right (pencil icon) to edit the notification content.



Step 3: To edit the wording in a notification email, toggle the Customize email notification option to "On". Feel free to change the wording or include tags with the "Insert Tag" option. An example email will populate on the right-hand side.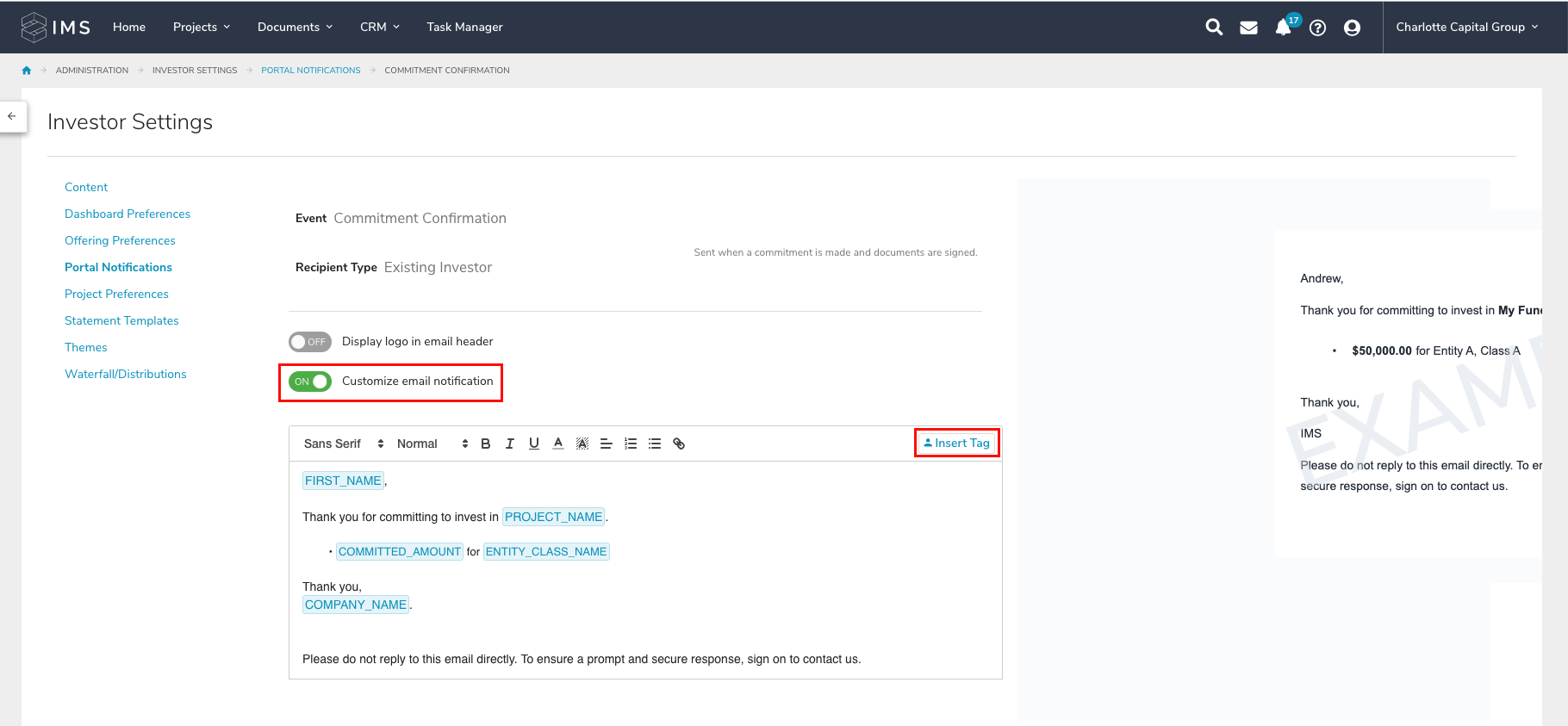 Note: tags for special functions such as Wiring Instructions should not be edited and are thus enabled with a flag to alert you not to remove them. The tag will appear in a red box when you hover over it and a warning will pop up, as seen below: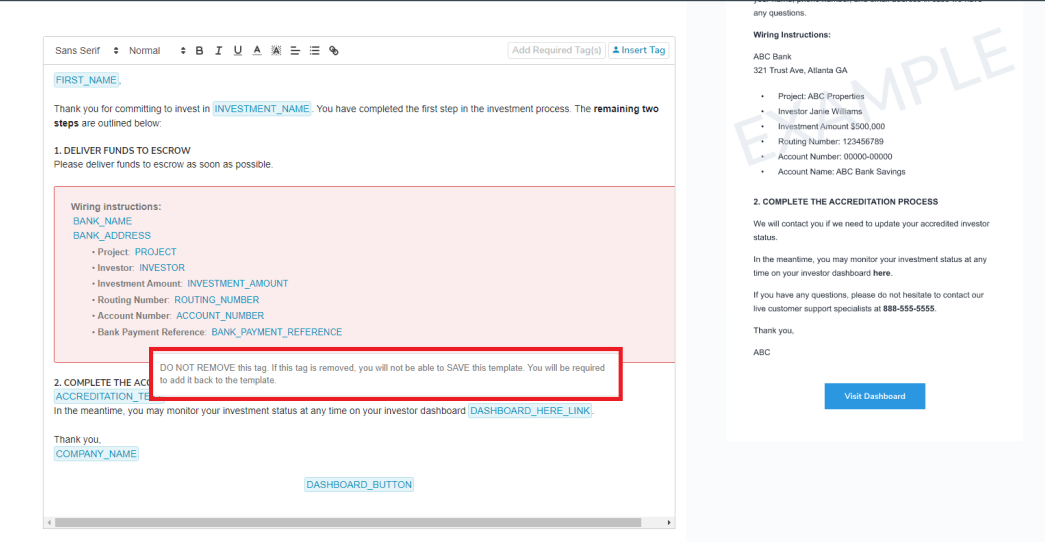 Step 4: Once you have all desired changes and modifications, click Save. If needed, note the Reset to Default option which allows you to restore the notification to the original format.


Please note - the following notifications cannot be customized:
Signatures Received notification
Notifications that are sent to countersigners or any secondary/additional required signers