Navigate to your name at the top right and select Investor Settings.

Click the Investment Metrics tab.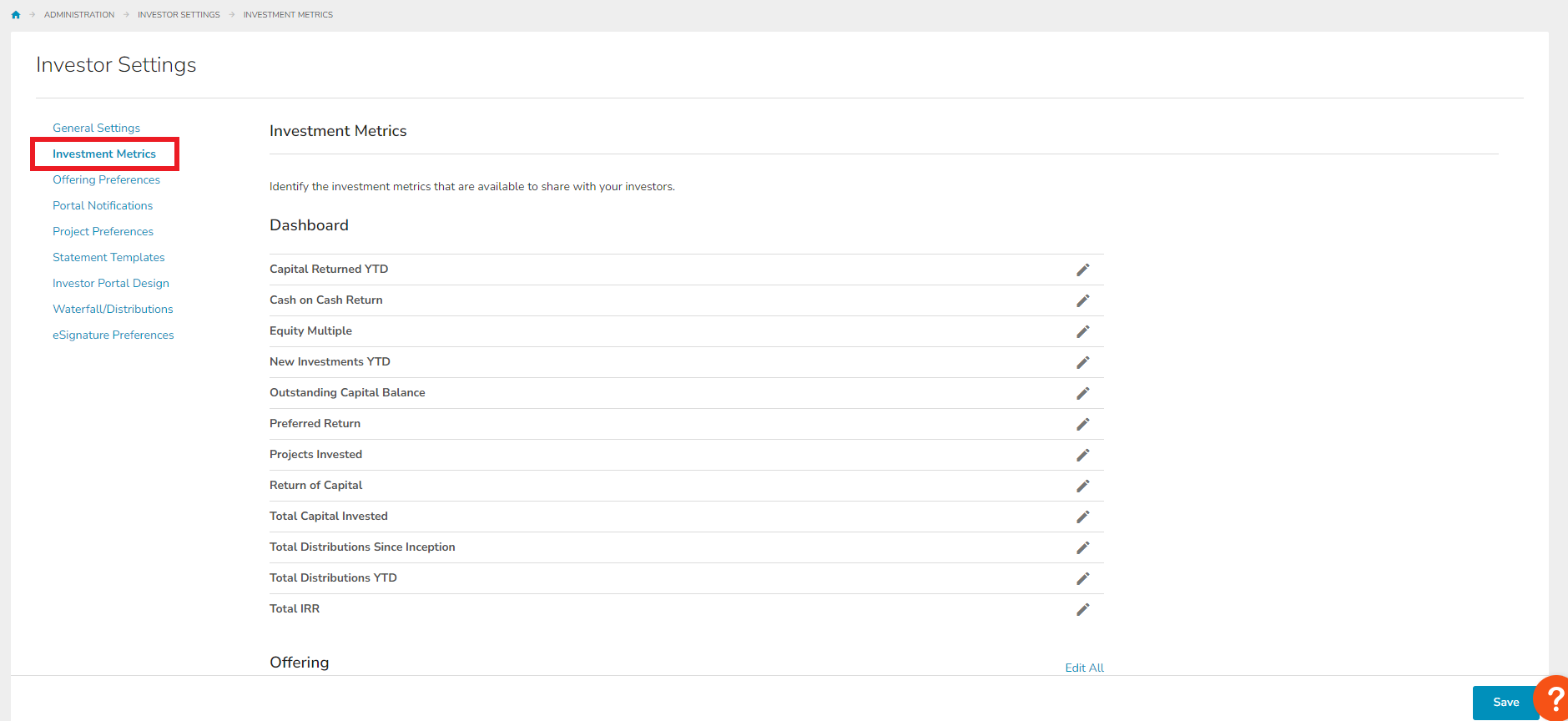 Scroll to the bottom and you will see a Custom Metrics section. All existing Custom Metrics will be displayed here with the ability to delete and edit them, as well as the ability to toggle them on/off. To add a Custom Metric, click Add Metric.

Add the Name and Description of the Custom Metric. The Description will appear as the grey text below the Name. Click Add.

Your new metric will default to have the toggle "On" and will appear on the list. Make sure to click Save to save the newly added metric. Here, you can choose to 1) Reset all projects to current updates, 2) Only apply current updates to all project or 3) Save updates for future classes. Choose the desired update and click Apply.

To add information for these custom metrics, navigate to a desired project, entity, and class. Click Custom Dashboard Metrics. All of the Custom Metrics will appear in this section along with each investor associated with that entity/class.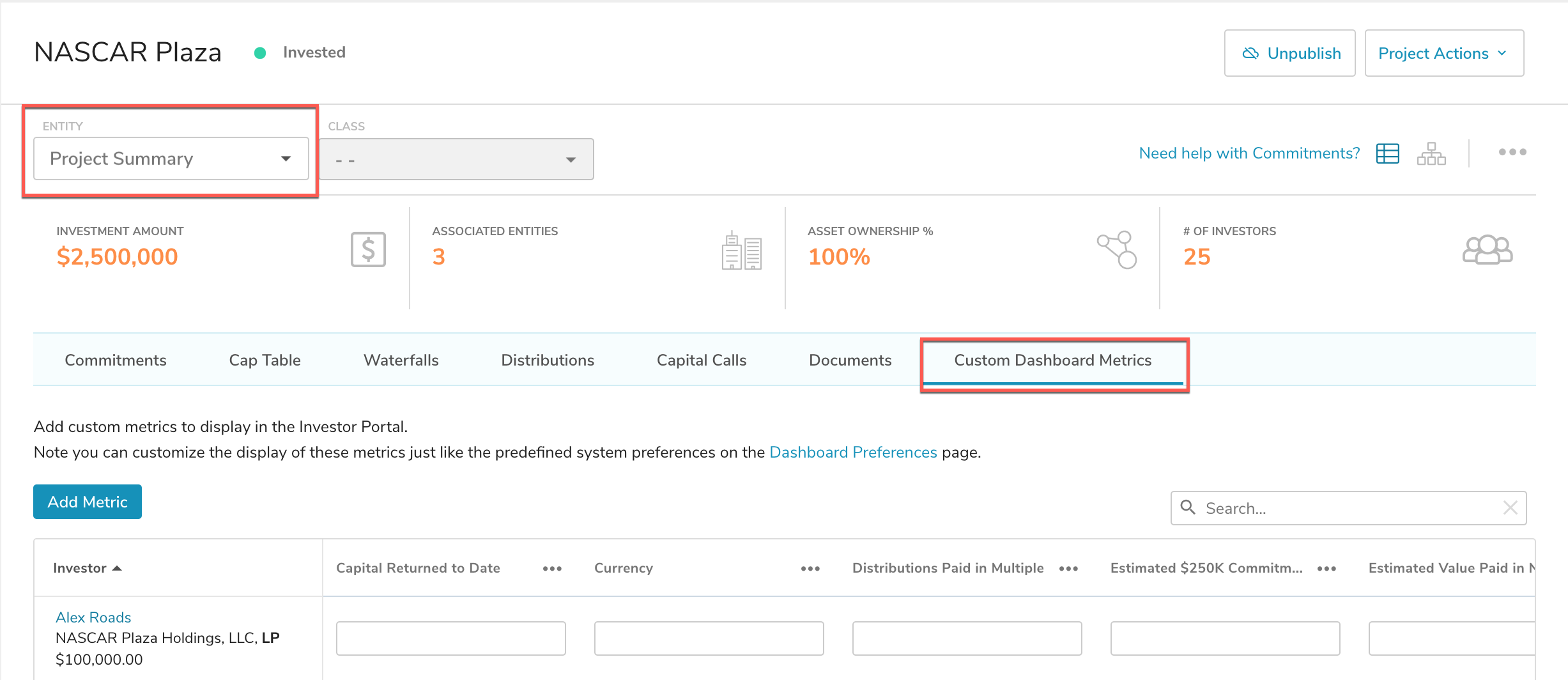 Complete the desired metrics for the desired investors in the list. If you do not populate a custom metric for a particular investor (even if the metric is toggled on in the Dashboard Preferences), that metric will not appear on the Investor Dashboard for that particular investor. Click the … to Edit the Custom Metric, Populate all fields for that metric, Clear All, and Delete. To add a new metric, click Add Metric at the top left.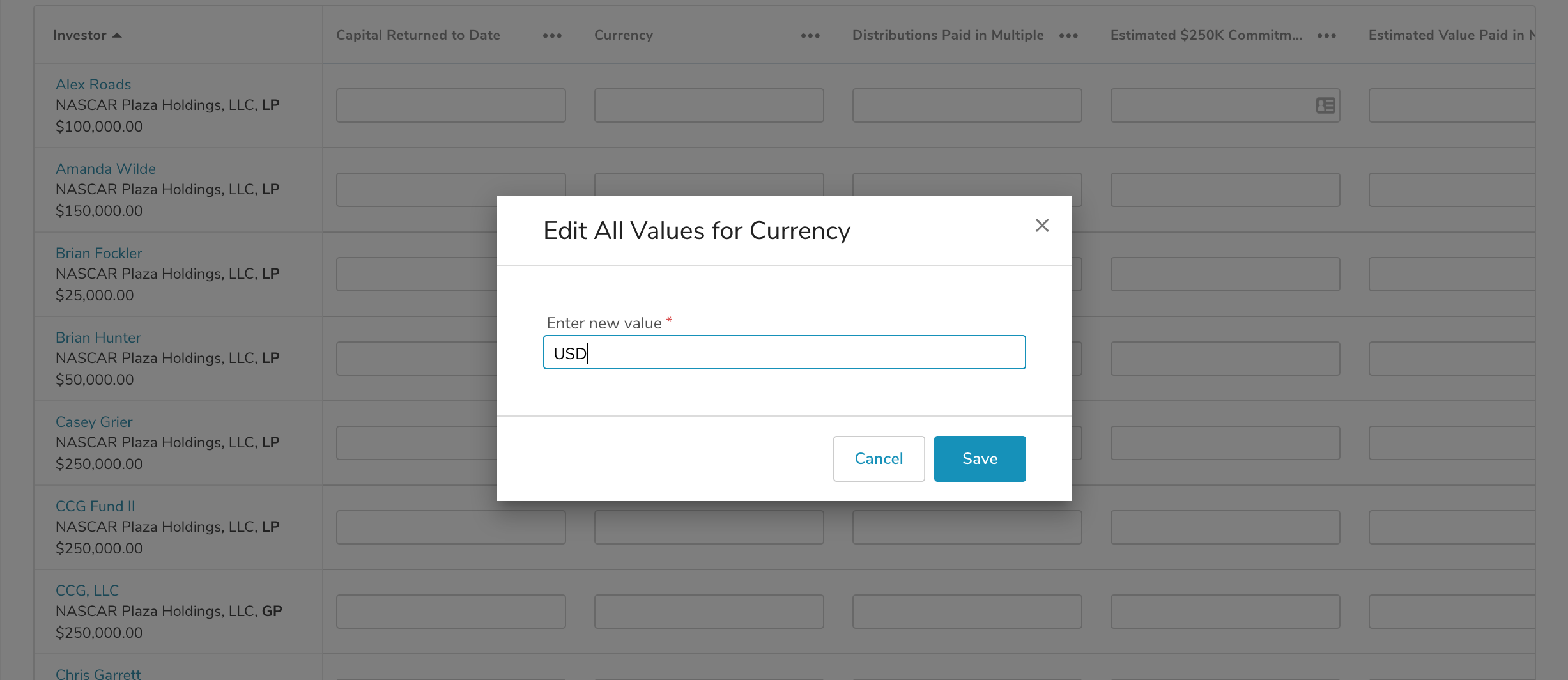 Any investor that has Custom Metrics populated will have those metrics appear on the Offering Details page on the Investor Portal. To configure these metrics, go to Offering Preferences in Investor Settings.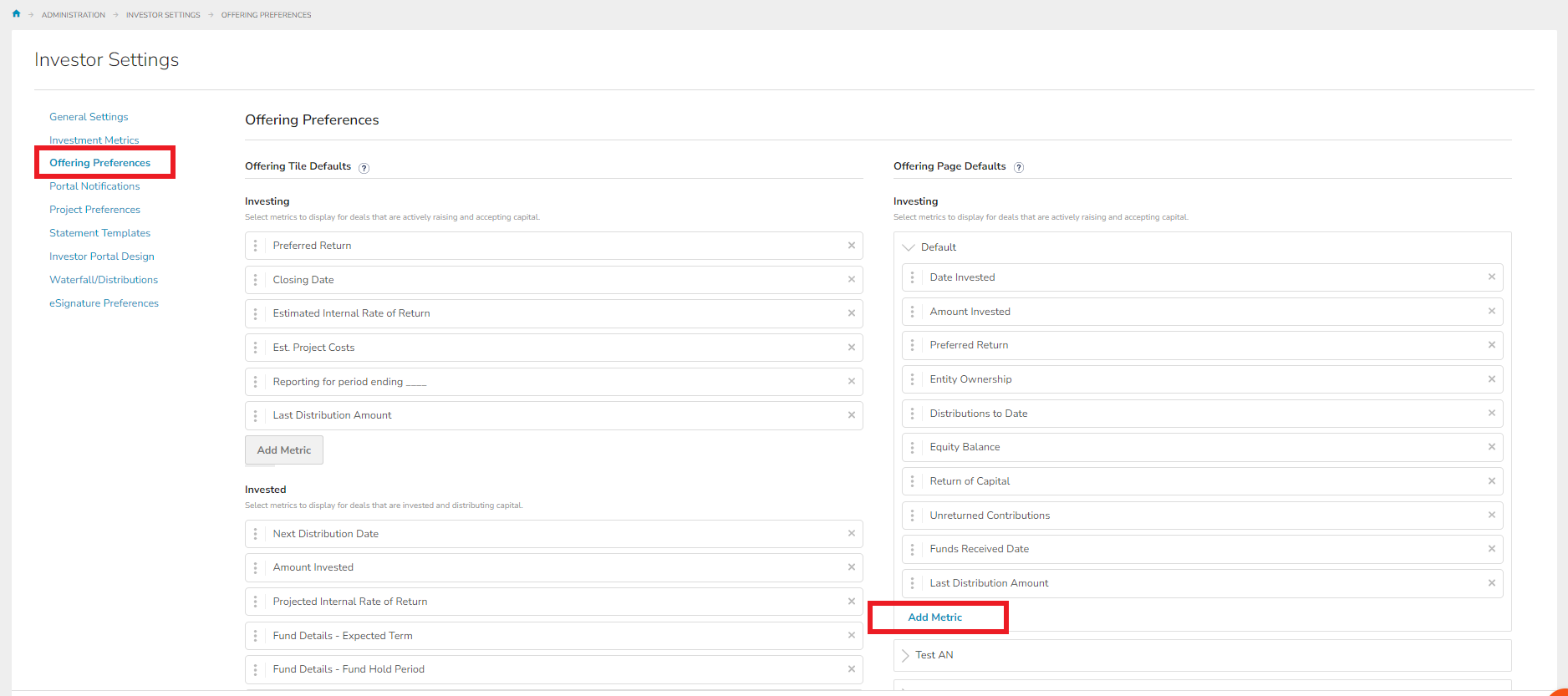 These Custom Metrics are also included in the export options under Project > Project List > Export Investor Portal Metrics.