Overview:
Customize payment methods that investors can choose when making contributions and enable notifications for investment confirmations.
Step by Step:
Navigate to your name at the top right and select Investor Settings.

Next, select Waterfall/Distributions from the left side panel.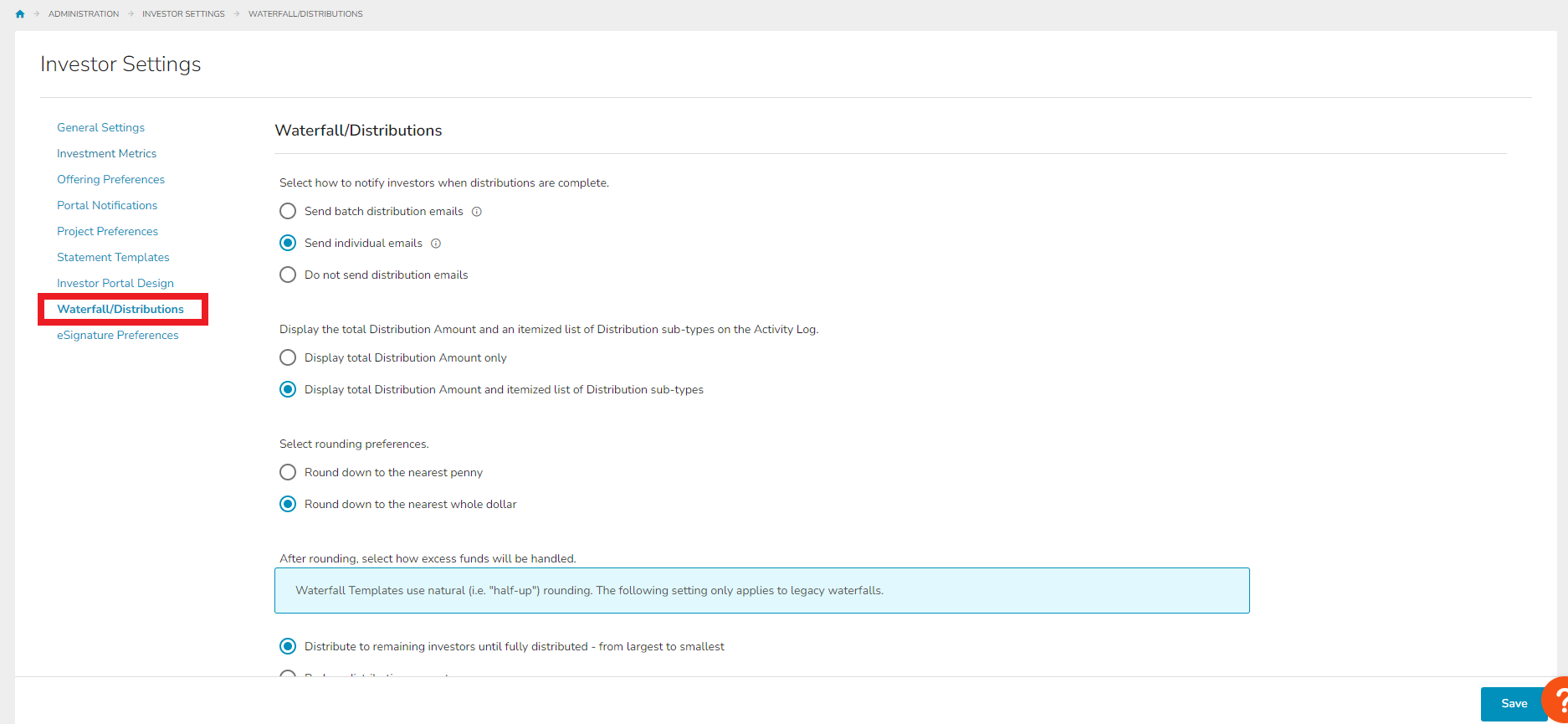 Under Banking Preferences, you can select the payment methods you would like to allow for contributions and for distributions. Check, AHC, Wire Transfer.
Make your choices then save.

To update the investment email confirmation settings, select General Settings. (The investment confirmation email contains wire and check instructions as entered into the project. See this article for more information on entering this information. Add Check and Wiring Instructions)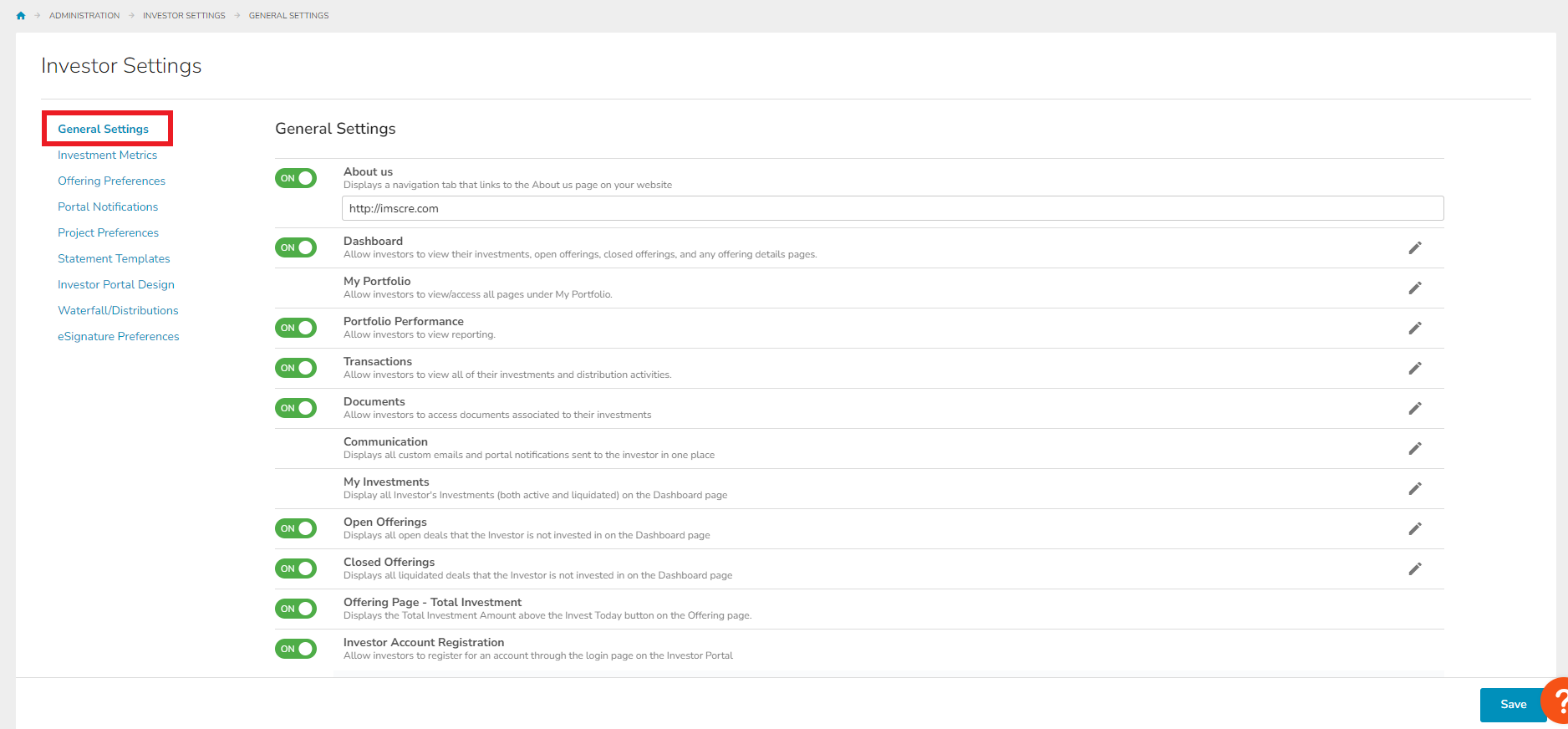 Toggle on the option under Investor Communication before selecting Save.