Locating Email Communications
The Communications tab provides access to emails sent regarding your Investment Portfolio or Investor Portal.
Step 1: Click the Login button at the top right or in the center of the screen.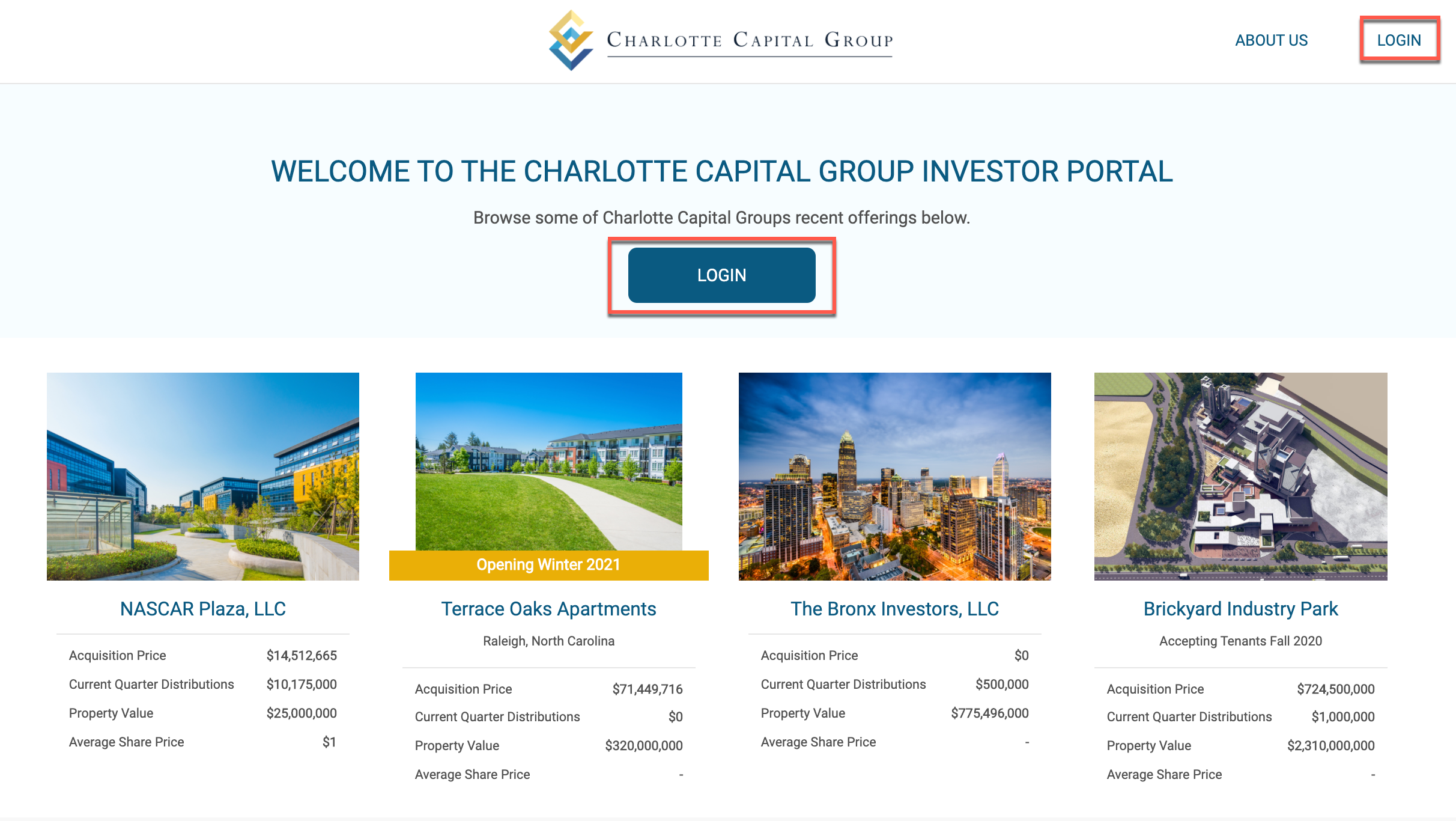 Step 2: Type in your email and password. Click Login. (Note the Forgot Password prompt below to use when needed).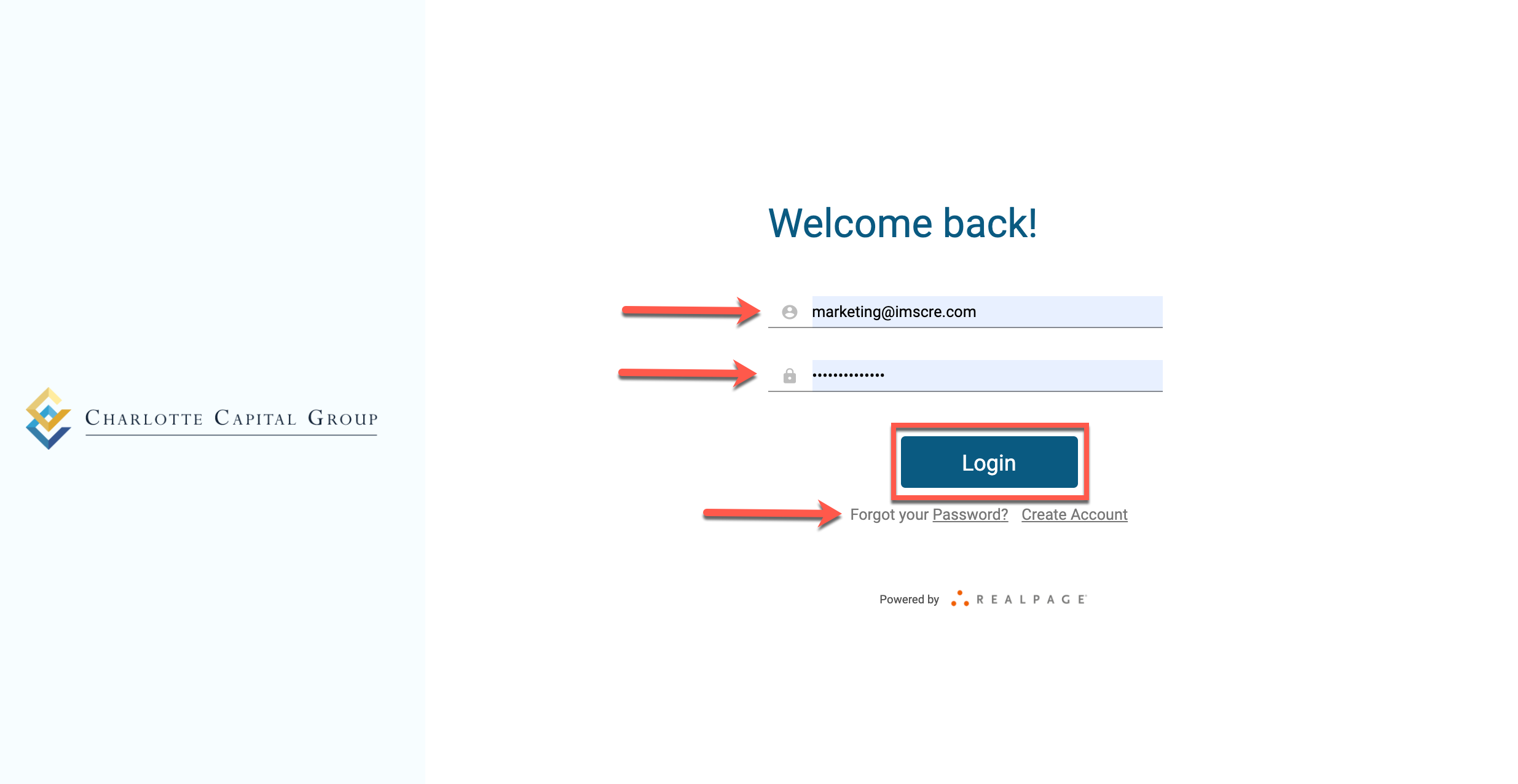 Step 3: Click the Communications tab at the top of your screen.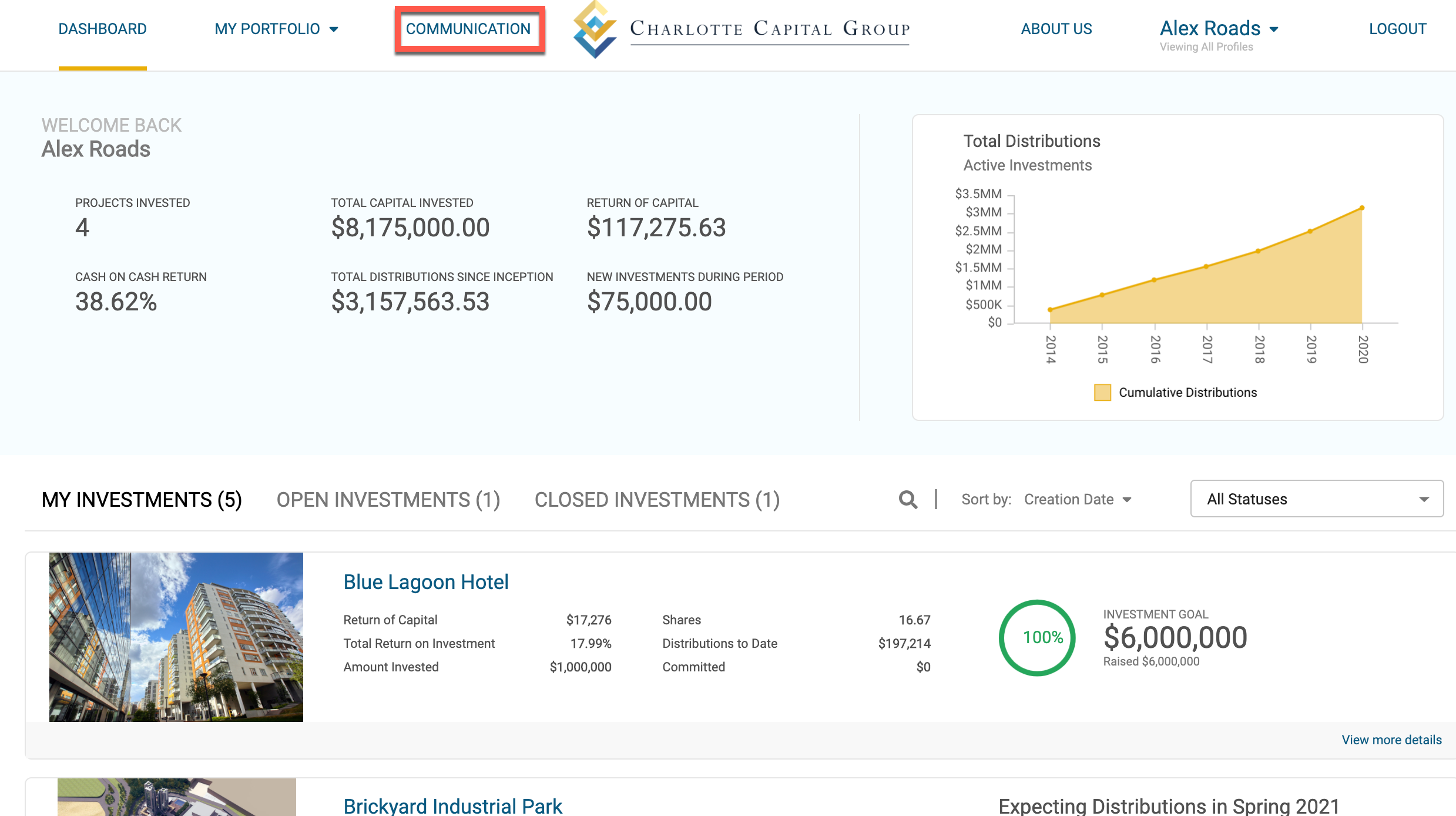 Step 4: Simply scroll through the list of emails or use the search bar to search for specific subject lines or senders. Click on the email to see a preview on the right hand side.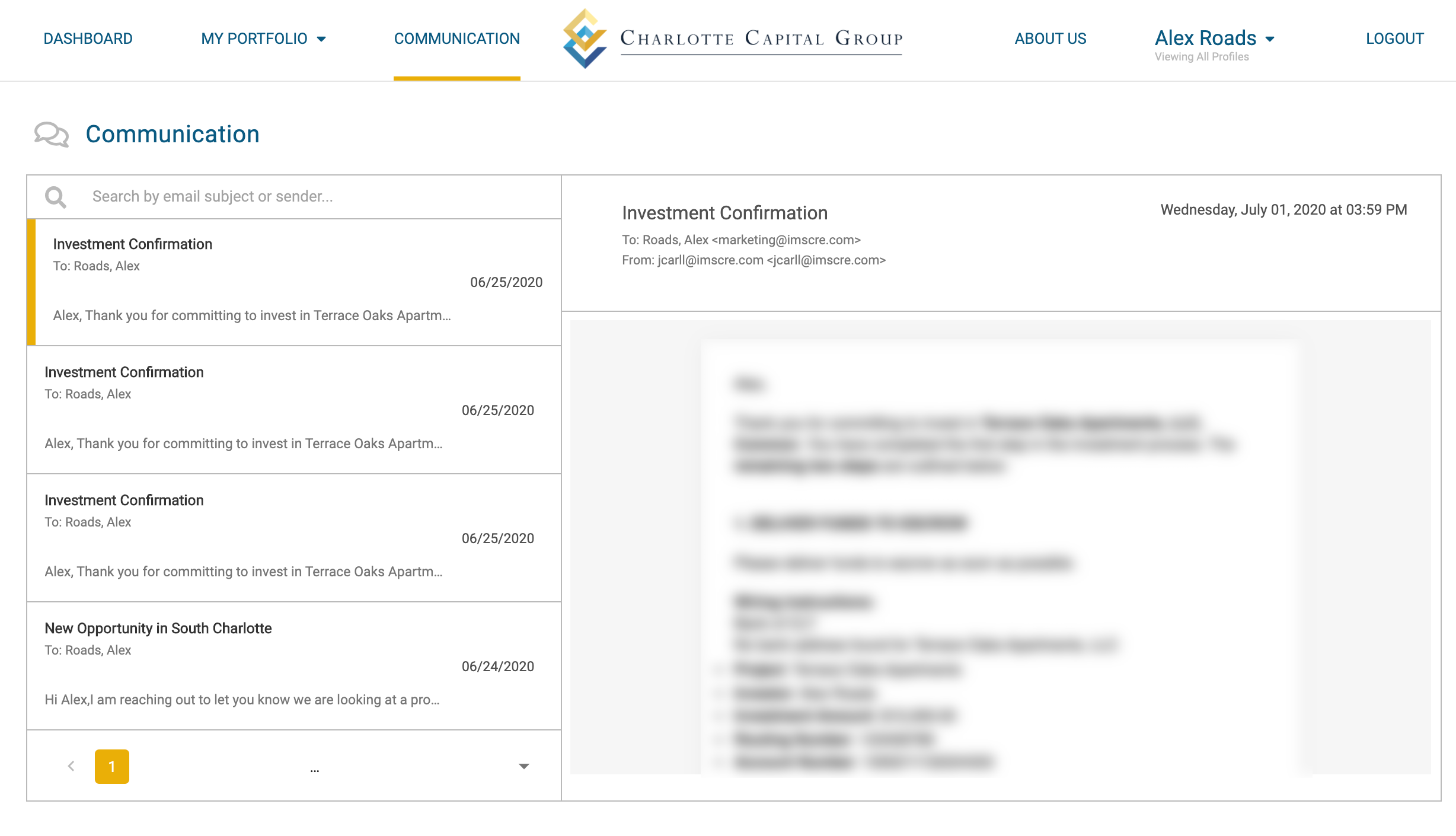 ** Note - emails that have not been viewed yet will have a colored accent bar next to the email.