Please find below a complete video walkthrough of how to design your Investor Portal, with step by step directions to follow:


Step by Step

Navigate to your name at the top right of the screen and select Investor Settings.

Next, select Investor Portal Design from the left hand navigation.

Logos
Upload your company's logo as well as your favicon to help reinforce your company to your investors and give your investors a fully white-labeled experience.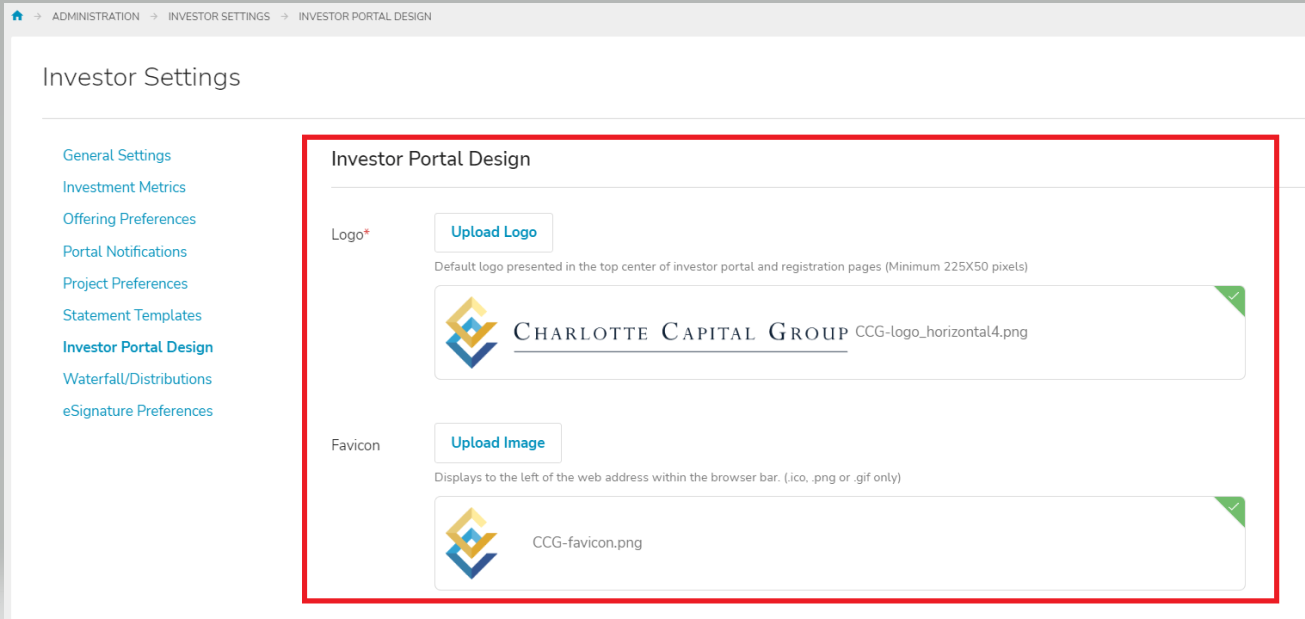 You can also upload the footer logo, which will display on the login page and throughout the investor portal in the footer.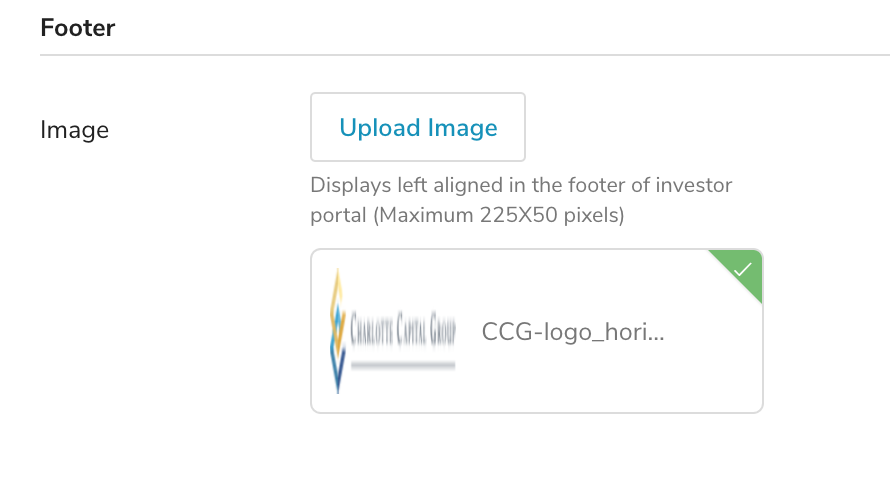 Fonts & Colors
Select a font to be displayed throughout your investor portal.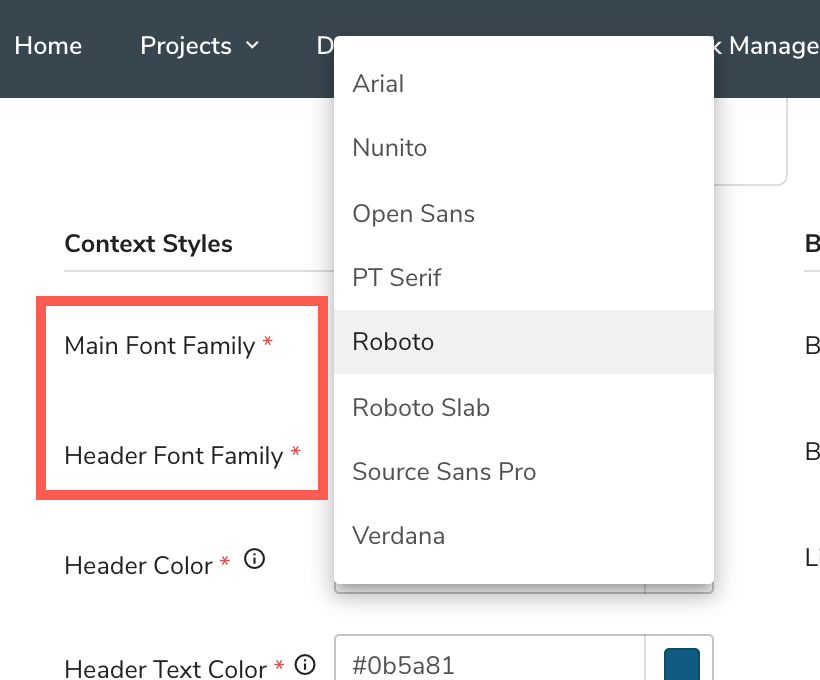 Customize colors throughout the login page and investor portal.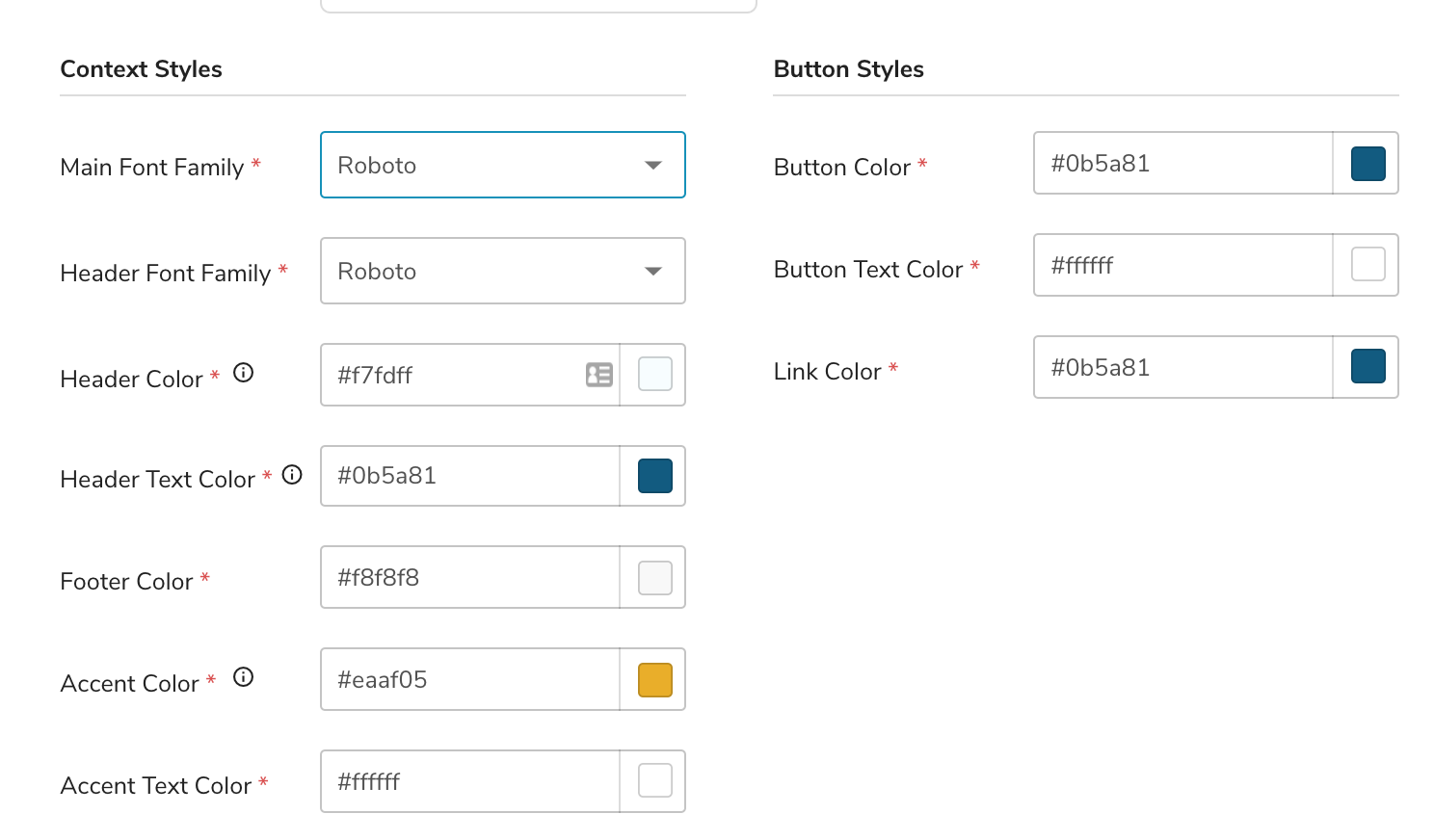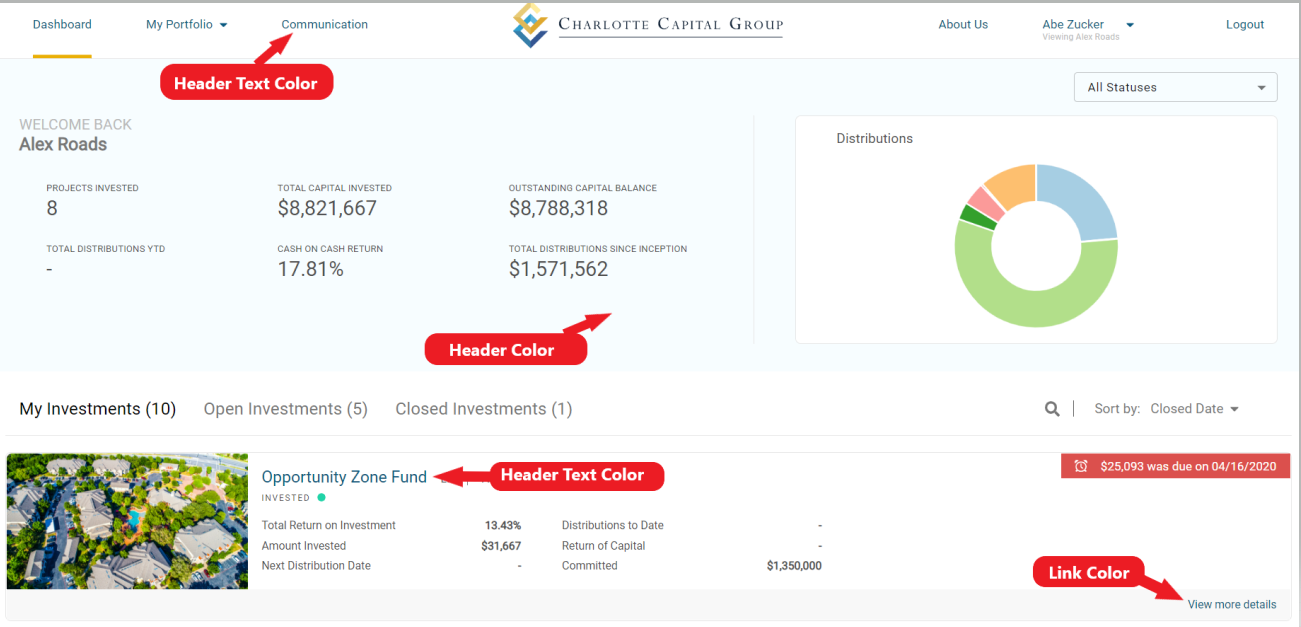 Investor Dashboard Portfolio Metrics
Display up to 6 portfolio metrics that will populate in real-time when an investor logins. You have the option to show a graphic to help investors visualize their investment portfolio by amount invested or their distribution history. (More on the graphic choices below.)

After choosing up to 6 metrics, you can re-order the metrics by selecting the three dots on the left side of each metric and holding while dragging and dropping the metrics into a suitable order.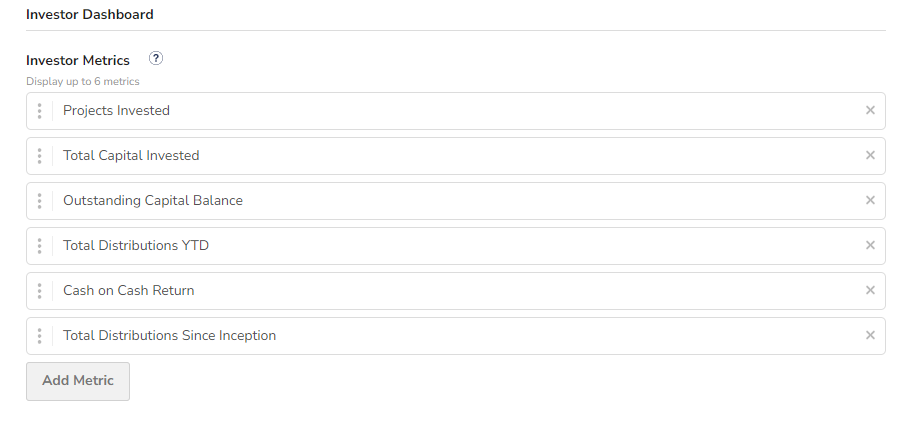 You have the option to select up to 5 entities to pin to the top of your Open Offerings tab on the investor dashboard.

These pinned entities will be outlined with the Accent Color chosen under Context Styles and will remain at the top of the list (even if your investor sorts or filters through projects) giving you the option to showcase your newest or most popular offerings.

You can also set the order of projects shown on the investor Dashboard. This selection will apply to all 3 tabs of the Dashboard (My Investments, Open Offerings, Closed Offerings) but will not impact the Pinned Entity Tiles. Here you can choose from the following sorting options: Closed Date, Creation Date, Last Distribution, Minimum Investment, Name and Status. Each of these options can be displayed in Ascending or Descending order.

Next, you can select the 'Type' of graphic to show in the summary section of the investor dashboard from the drop down arrow next to the type default. You can select a Donut chart that will display the number of investments the investor has.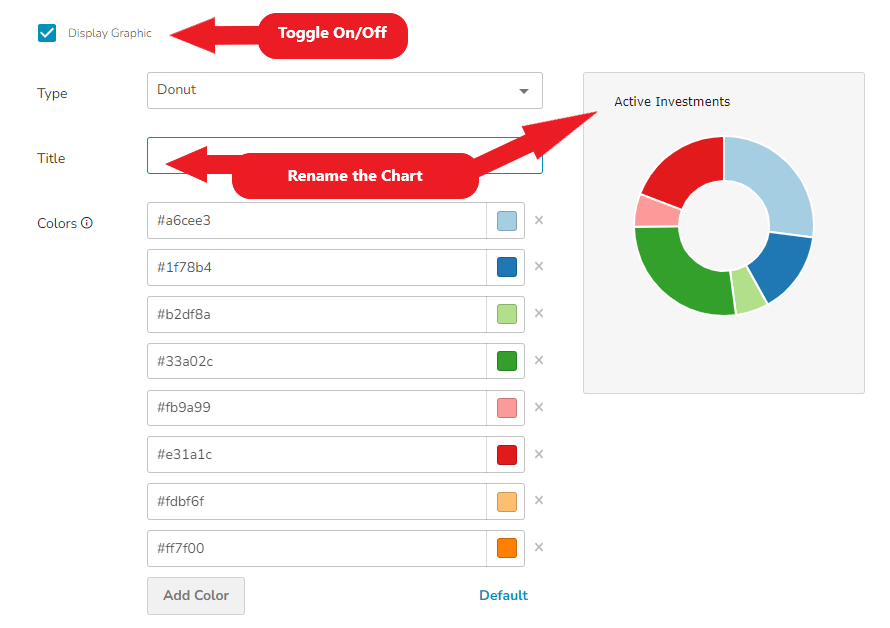 Or you can select an Area chart that will display cumulative distributions in a graph. You have the ability to name the chart, choose whether it's displaying Quarterly or Yearly and choose your color.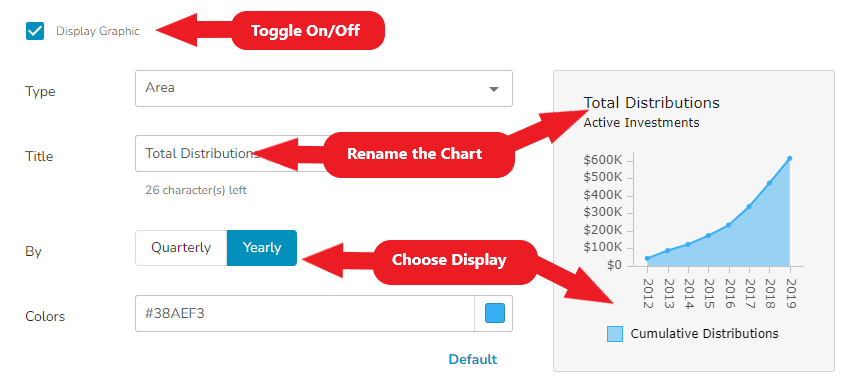 Investor Portal Landing Page
Customize marketing language and button text on the default landing page before an investor logins. Choose to display up to 4 entities and associated tile metrics to give new prospects or investors a glimpse into your portfolio. The entities can be current accepting investments or liquidated assets.