*Please note - this article includes information relating to the new investor portal experience.
Follow the steps below to white label your investor portals to reflect your firm's branding.
Click Profile and Preferences at the top right. Click Investor Settings. And then click View New Investor Settings.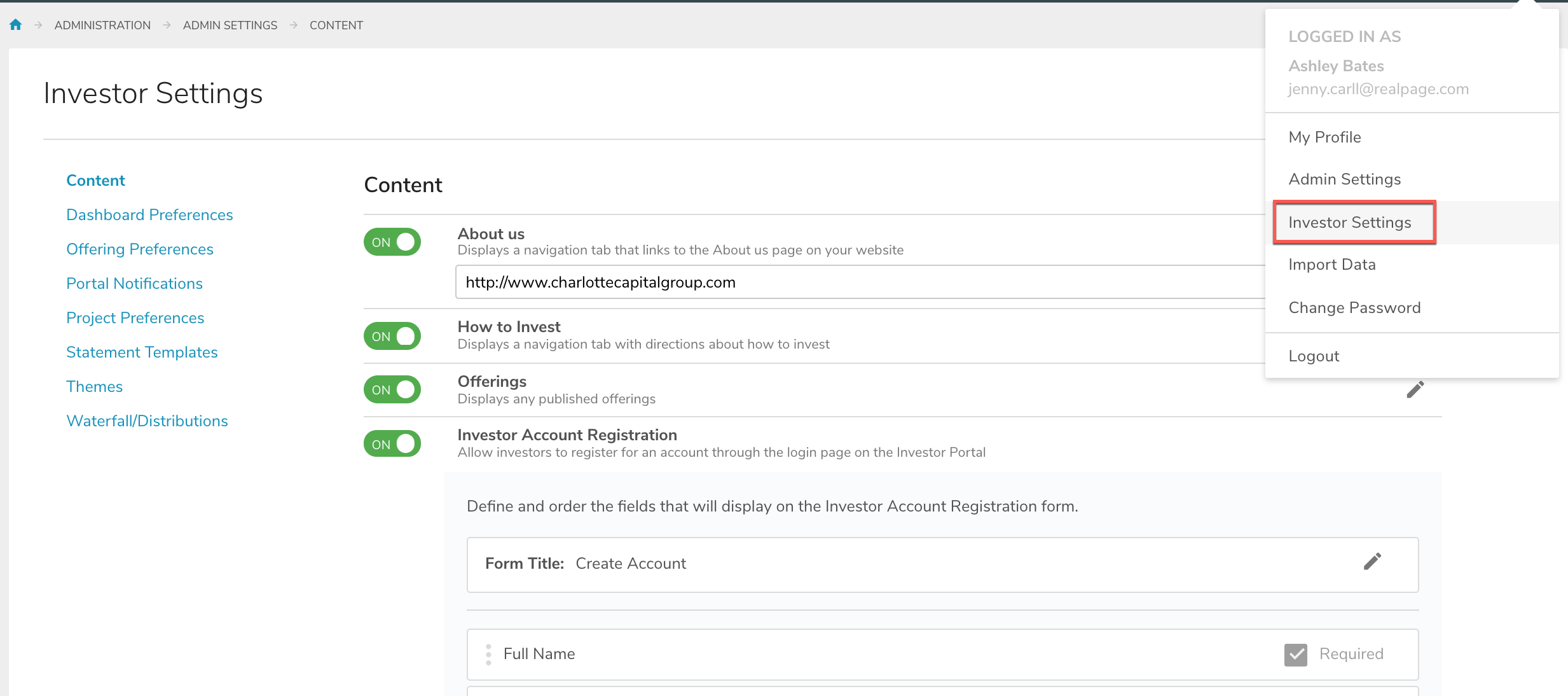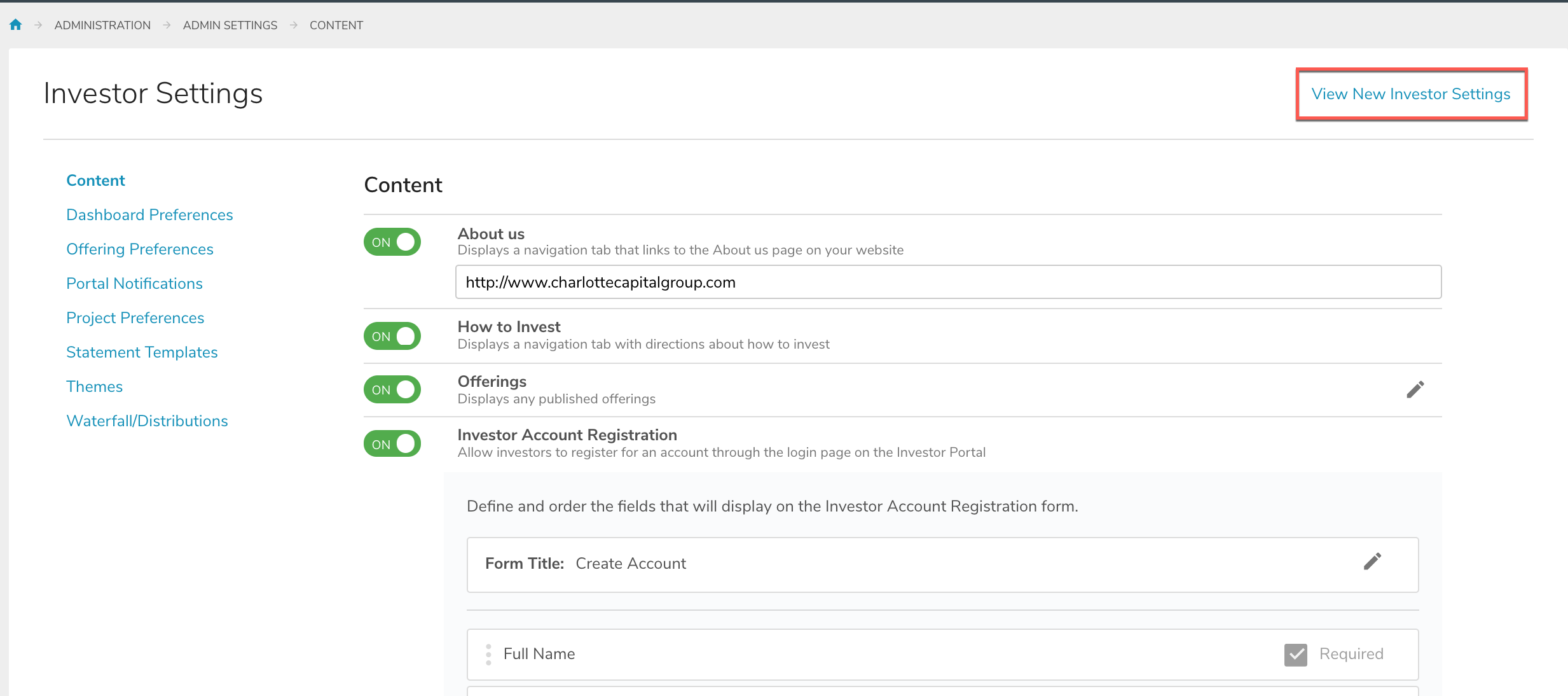 Next, select Investor Portal Design from the left hand navigation.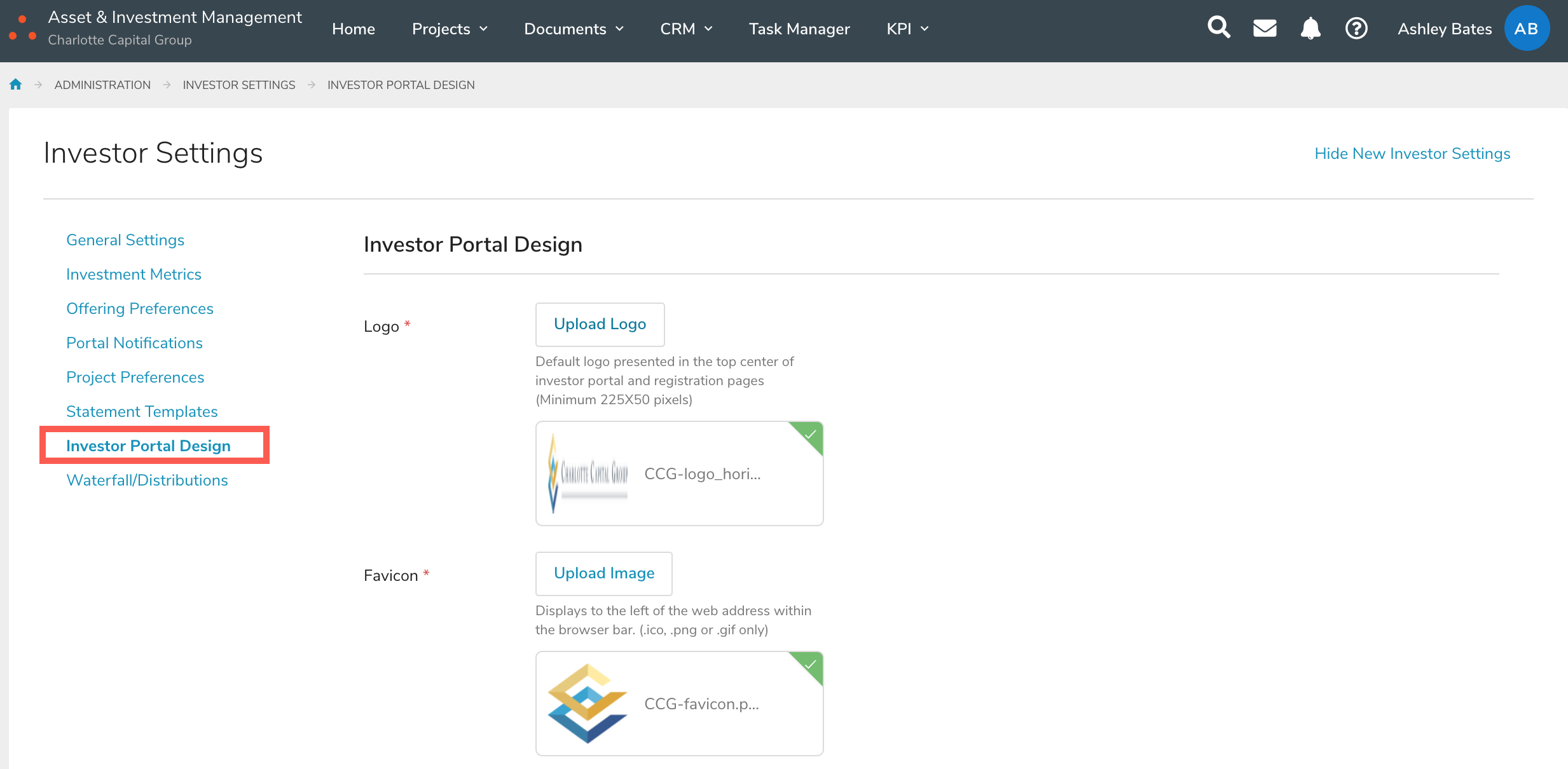 Logos
Upload your company's logo as well as your favicon to help reinforce your company to your investors and give your investors a fully whitelabeled experience.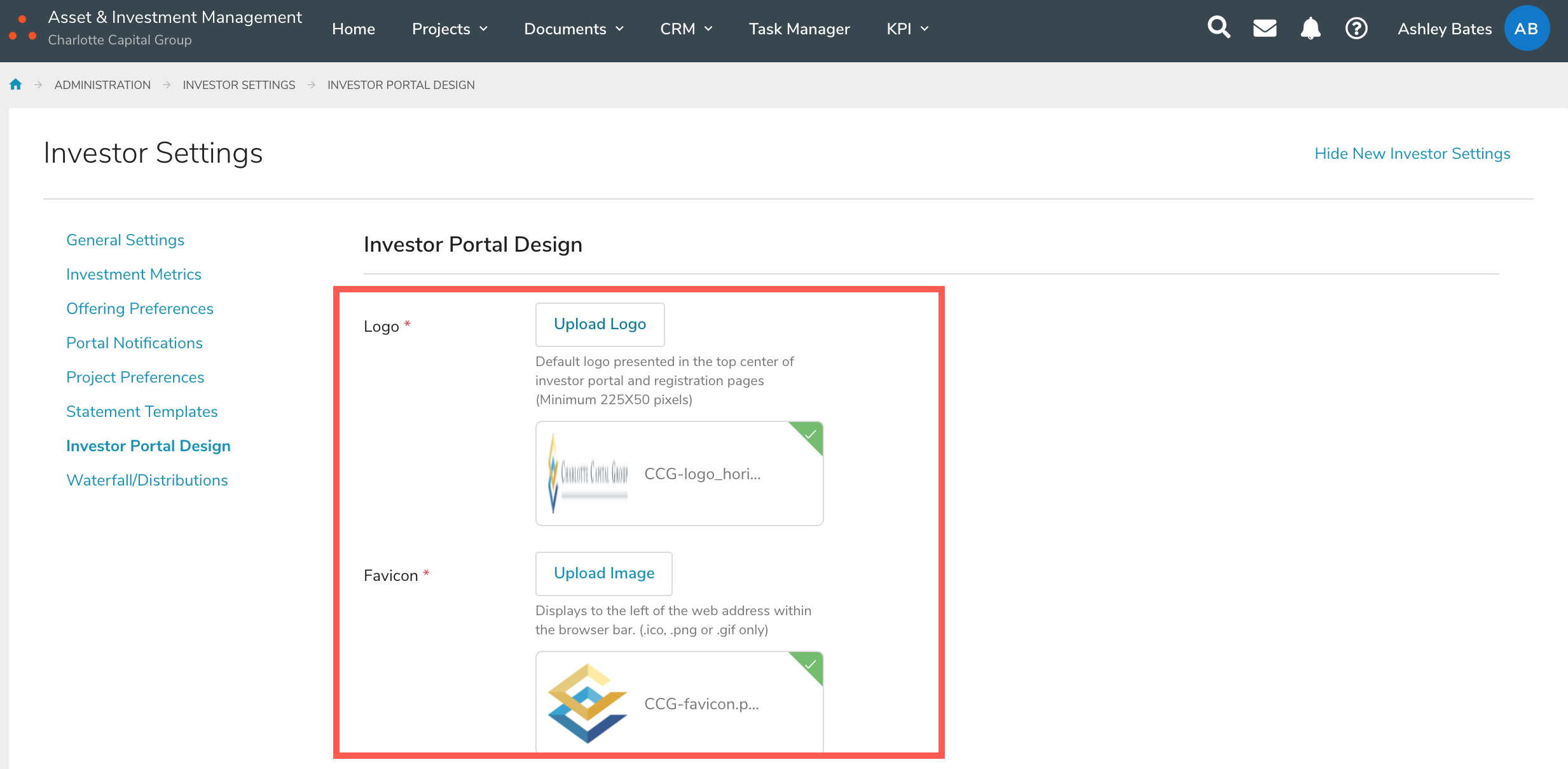 You can upload the footer logo by scrolling to the bottom of this settings page. The footer logo will display on the login page and throughout the investor portal in the footer.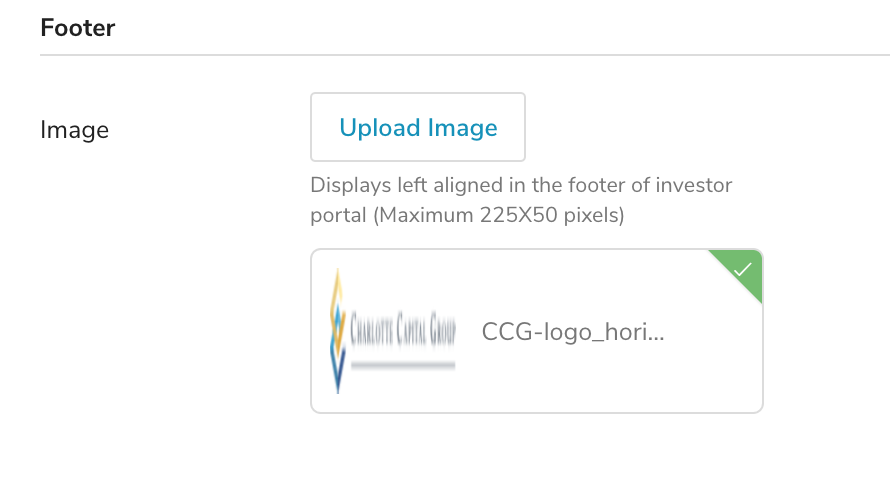 Fonts & Colors
Select a font to be displayed throughout your investor portals.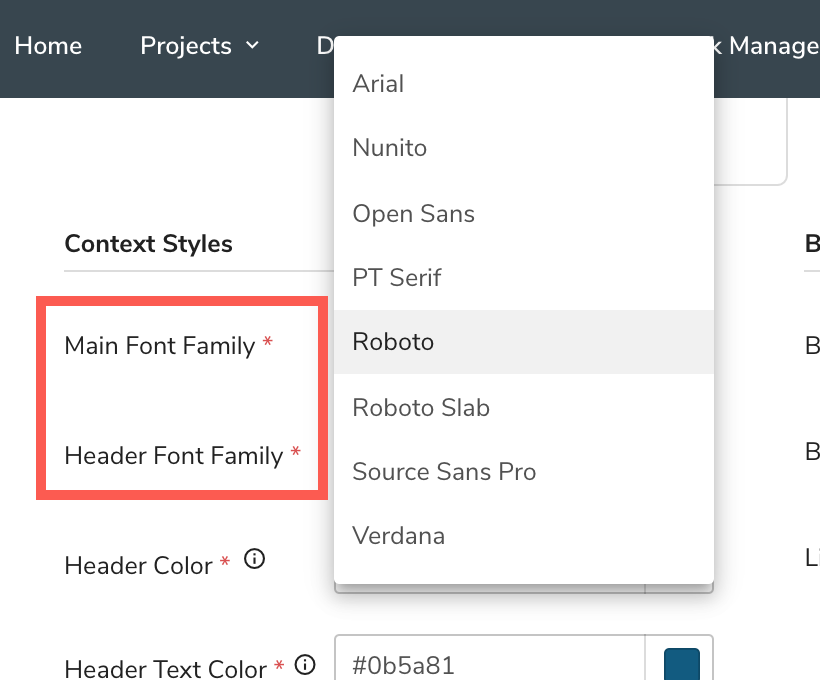 Customize colors throughout the login page and investor portal.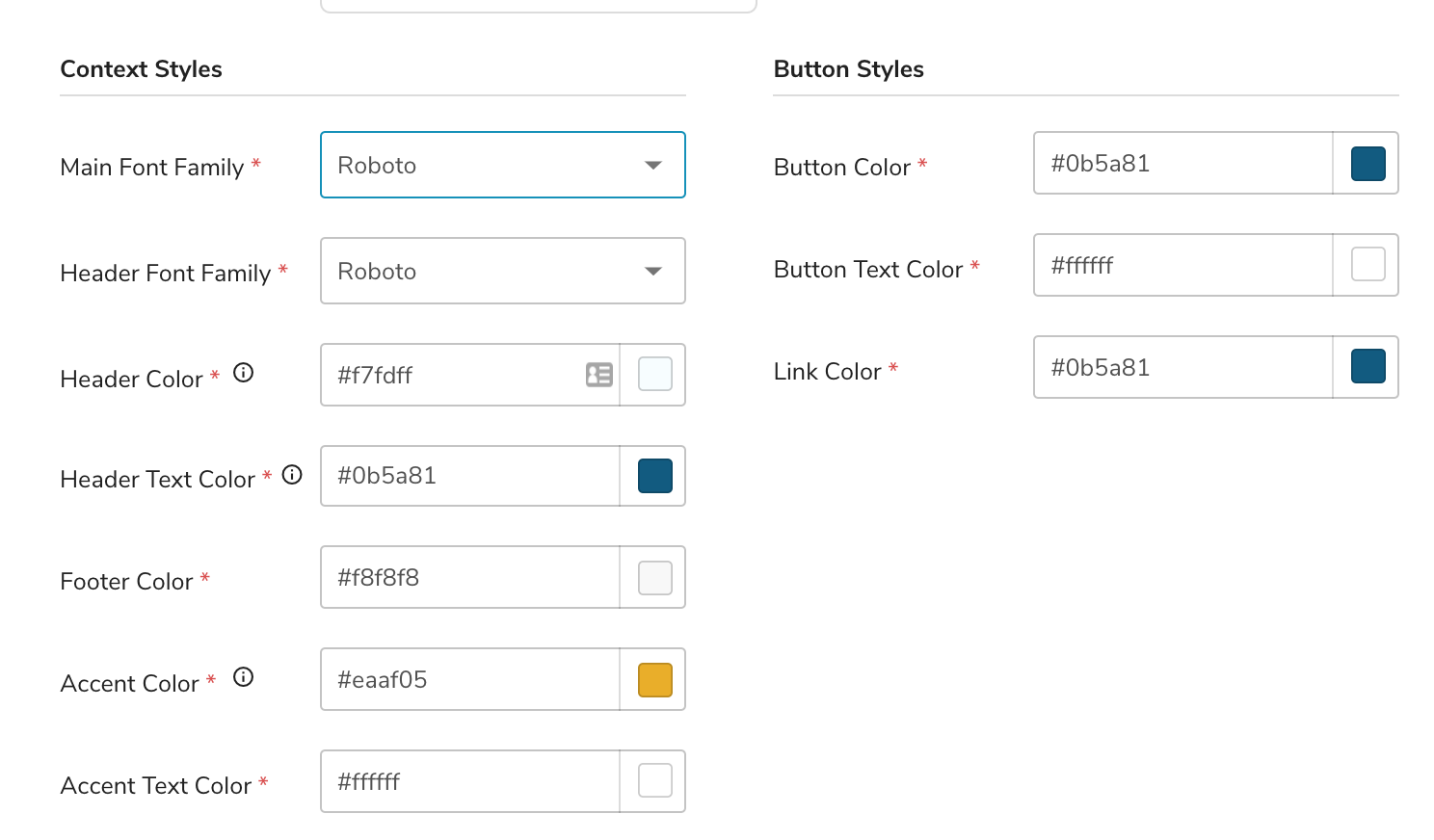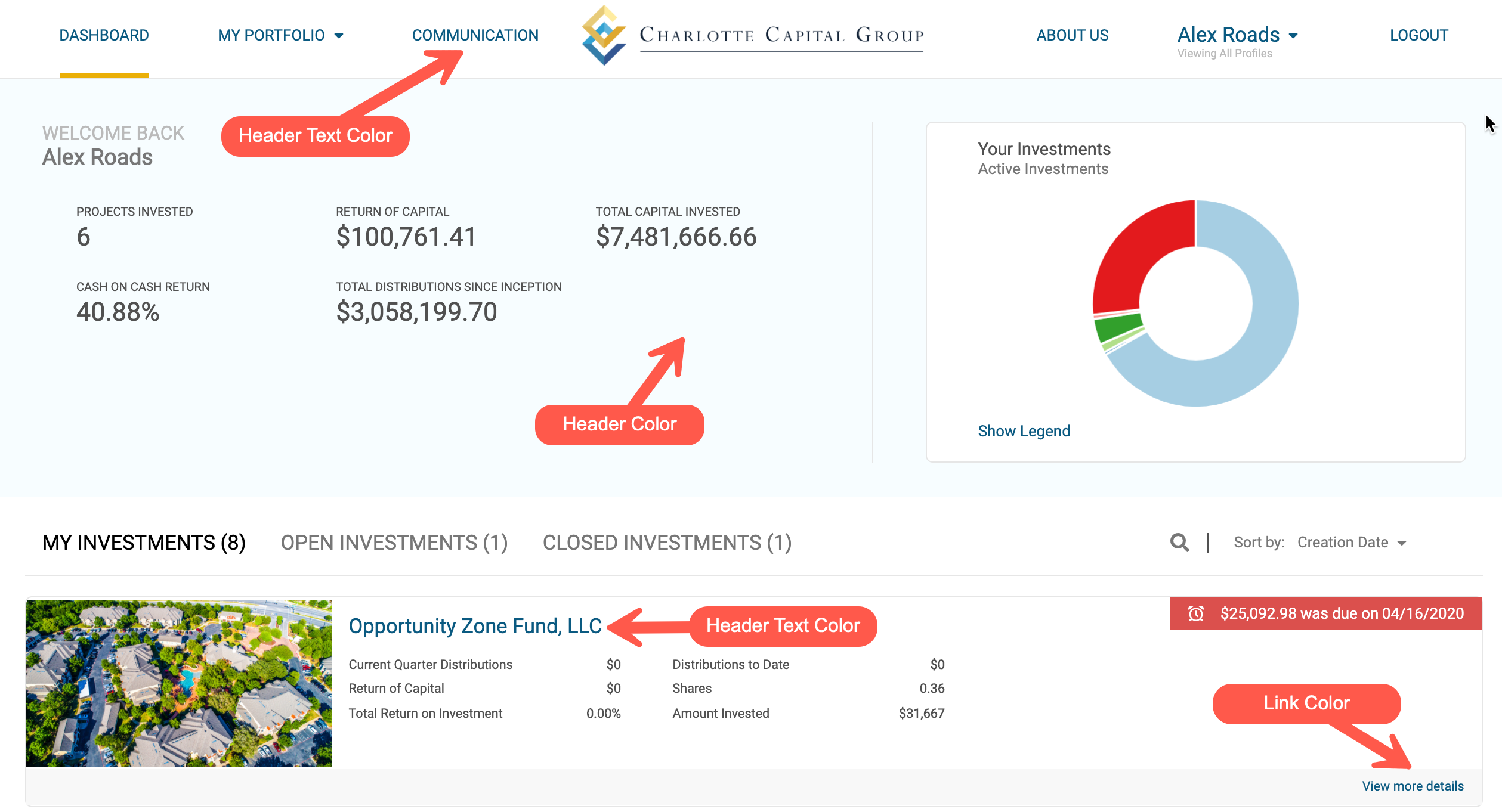 Investor Dashboard Portfolio Metrics
Display up to 6 portfolio metrics that will populate in real-time when an investor logins. And give your investors a graphic to visualize their investment portfolio by amount invested.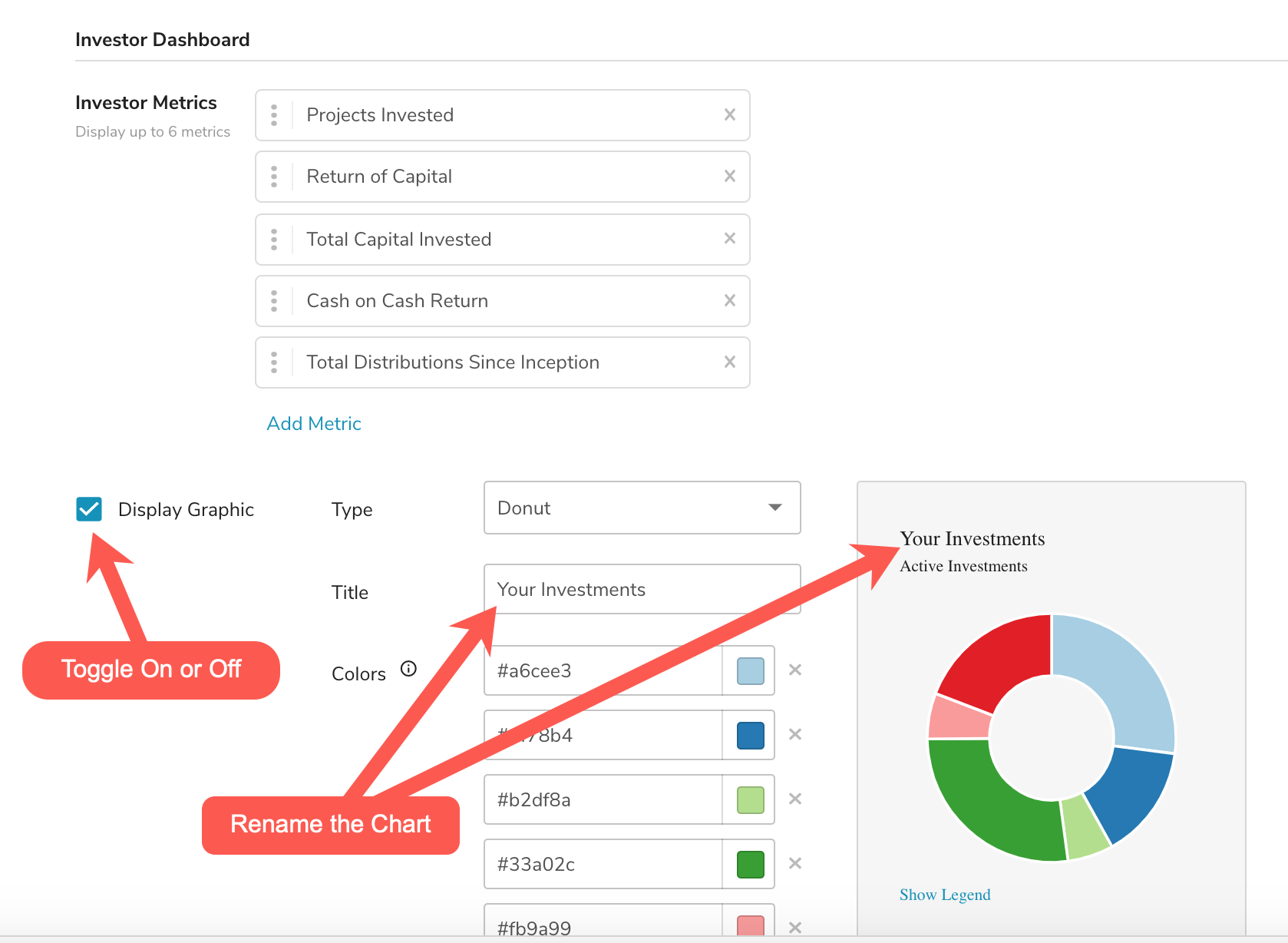 You can also select the 'Type' of graph from the drop down arrow next to the type default. You can select an Area chart that will display cumulative distributions in a graph rather than a donut. You have the same ability to name the chart, choose whether it's displaying by Quarters or Annually and choose your color.

Login Landing Page
Customize marketing language and button text on the default landing page before an investor logins. Choose to display up to 4 entities and associated tile metrics to give new prospects or investors a glimpse into your portfolio. The entities can be current accepting investments or liquidated assets.