Step by Step
Note: You can add up to 3 Team Members for each offering.
Step 1:
Under the 'Projects' tab from the top navigation bar, select the project you'd like to set up countersigners to, and then select the entity you are working in.
Step 2:
Navigate to the appropriate entity and select the three dot icon at the top right of this page. Click 'Edit Classes'.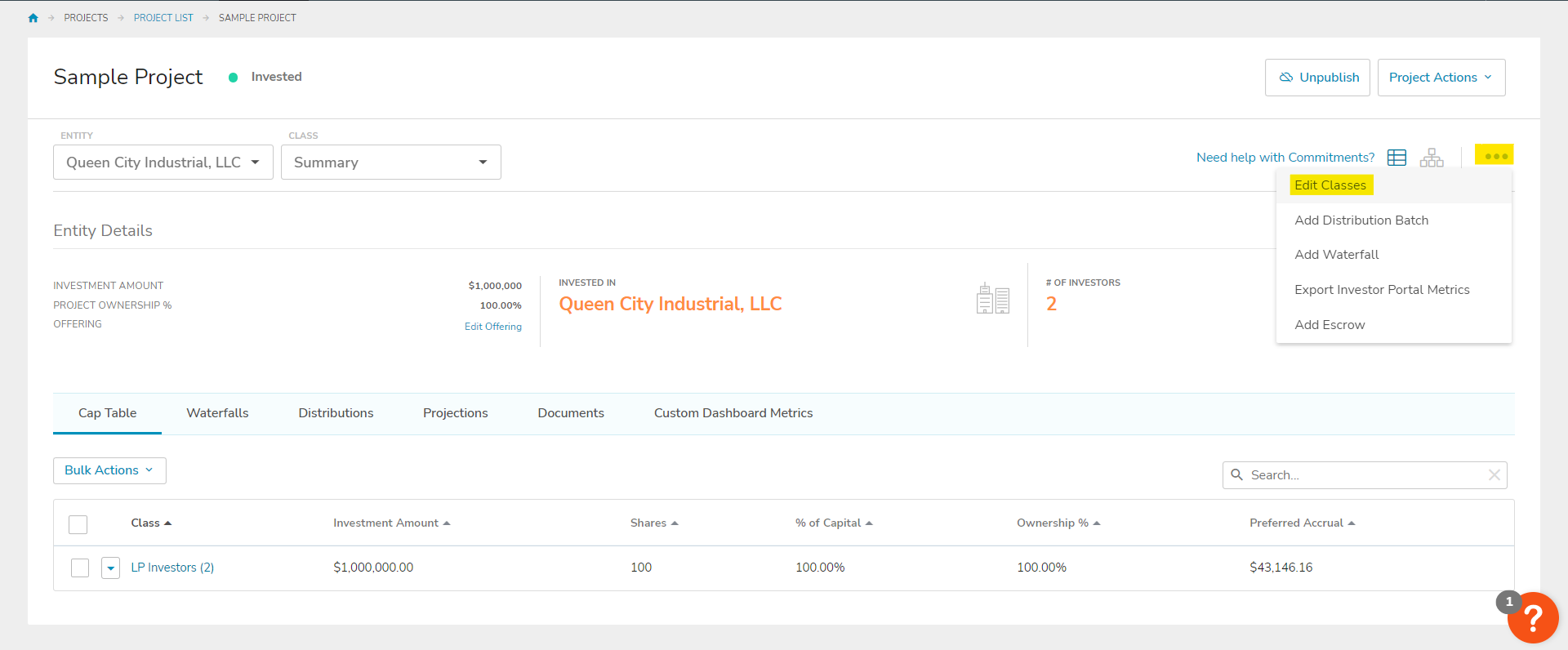 Step 3:
From here, once "eSignature" is selected at the very bottom of this page, and "Accepting Investments" is toggled on, you will have to add an eSignature template to the project, and associate this to a class. Once this has been added, it should populate a box at the bottom to select the countersigners, should the template require any.

Step 4:
Choose the desired Team Member(s) to add as countersignatures (you can add up to 3 Team Members). Click the trash icon to delete a Team Member from the countersignature process. Drag and drop with the grey tab on the left for the desired order.

Finally, click "Next," and then "Save" at the bottom right corner of the screen, and you are done!