Countersigning a Document
Countersignatures can be used on documents processed through eSignatures. Once all countersignatures have been added by the responsible parties, documents will be marked as complete.
To Set Up a Countersigner
You can add up to 3 Team Members for each offering, as reflected on your eSignature Template.
Step 1: Under the 'Projects' tab from the top navigation bar, select the project you'd like to set up countersigners to.
Step 2: Navigate to the appropriate entity and select the three dots in the top right corner. Click 'Edit Classes'.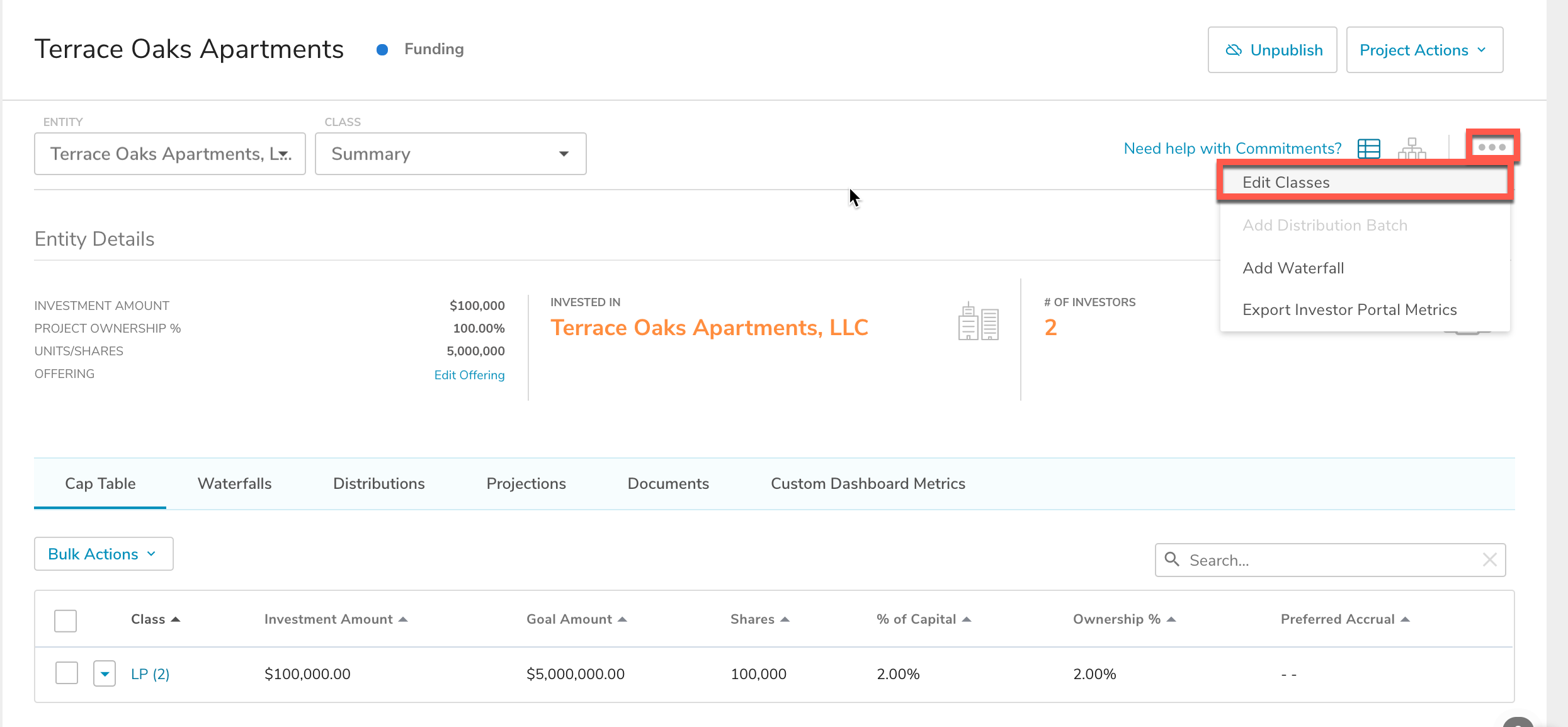 Step 3: In the 'Entity Editor' scroll down until you see the section titled Investor Signing Documents.

First, you will need to add an eSignature Template if you haven't already. Select Add eSignature Template and choose your template. **Note - the system will indicate if the template has a countersigner built into the template and how many total countersigners (up to 3).

After adding the template, an additional field will populate called Electronic Document Countersigners. **Note - if this section does not appear, you need to go back into the eSignature Template Builder and add a countersigner to the template.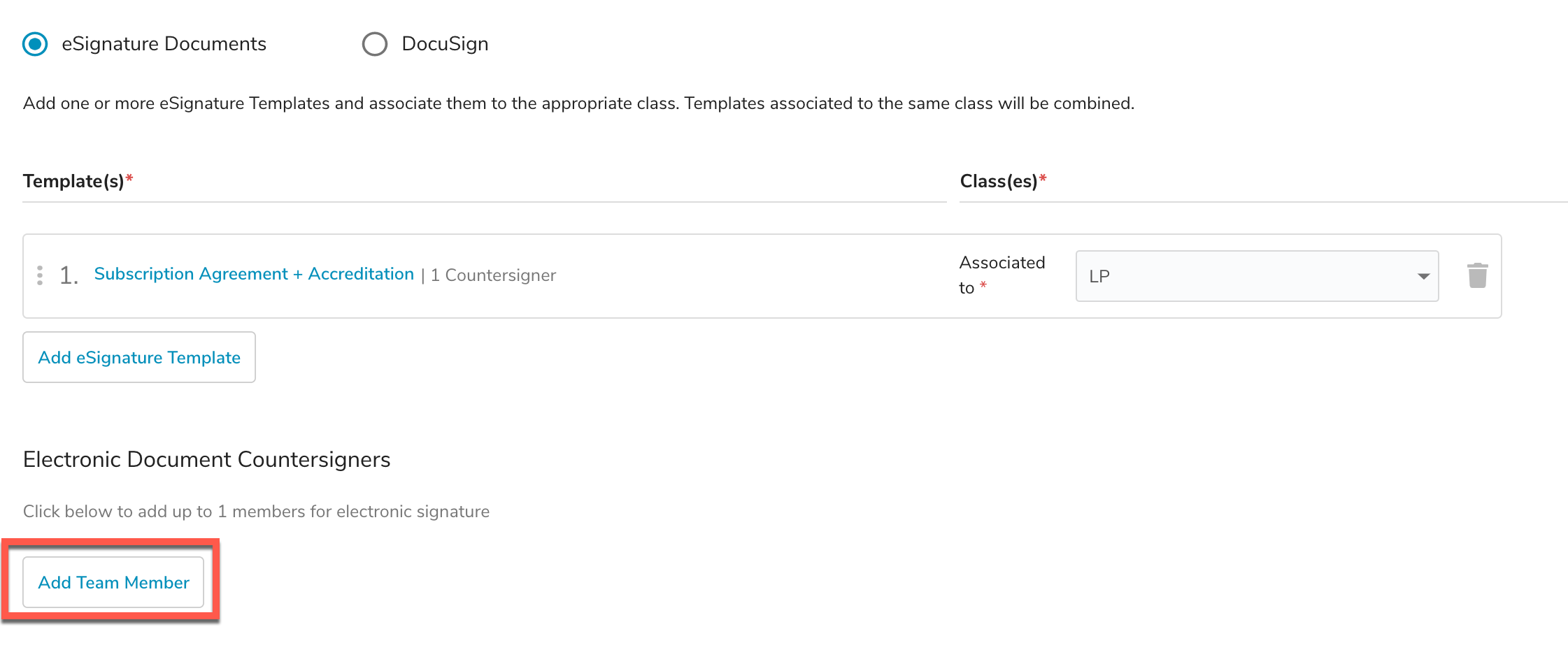 Click + Add Team Member.
Step 4: Choose the desired Team Member(s) to add as countersignatures (you can add up to 3 Team Members as designated in the eSignature Template you built). Click the trash icon to delete a Team Member from the countersignature process. Drag and drop with the grey tab on the left for the desired order. Click Save.


To Countersign a Document
1. The countersigner will receive an email in their inbox similar to the image below.
2. When the link is clicked, the countersigner will be automatically redirected to the document within IMS and can begin signing the necessary fields.
3. A green box will indicate where your signature is required. If other actions are required (i.e. initials or checkbox), you will be prompted with the appropriate action and a green box.
4. You'll be prompted, once you've completed all of your action items, to click Continue in a blue box at the top right.
5. On the next screen, you will have to confirm that you "Agree" to sign the document. If you agree to the terms, your portion of the document will be complete and you will be directed to a final page.
6. If there are multiple countersigners, a copy will be emailed to the appropriate parties to countersign. Once all parties have signed, a copy will be emailed and once it has finished processing, it will be available in the Sales Offering.
Pro-Tip: You can also countersign from the Cap Table by selecting the Document Status icon.