Downloading eSignature Documents
Summary
Downloading eSignature documents are a great way to view your investor's signed documents for your own records. In this article, you will learn how to download the documents via the cap table for each investor, no matter their document status, as well as bulk download the documents if you have a large amount of documents to download.
Step 1:
Navigate to the offering you want to download signing documents for. Select Projects on the top navigation, click Project List and click the blue hyperlink on the project you need to update.

Step 2:
Navigate to the Entity and Class that the document is associated to. Once here, you will see a list of all investors in the project and their document status. You will also see a full record of the document history for the investor by selecting the time symbol next to the Document Status.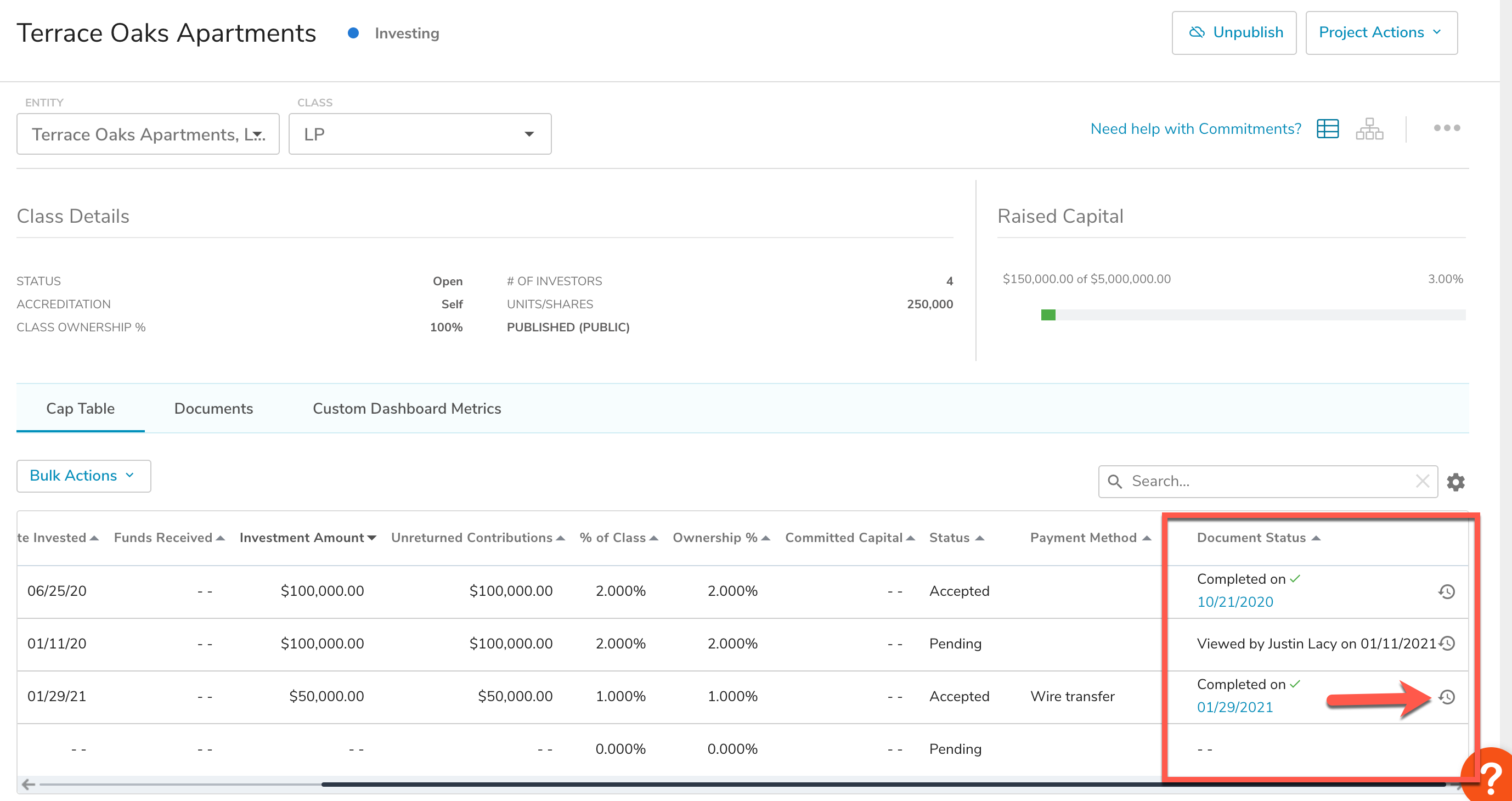 To download documents (no matter of their status) click the time symbol next to the Document Status, then select Download Document.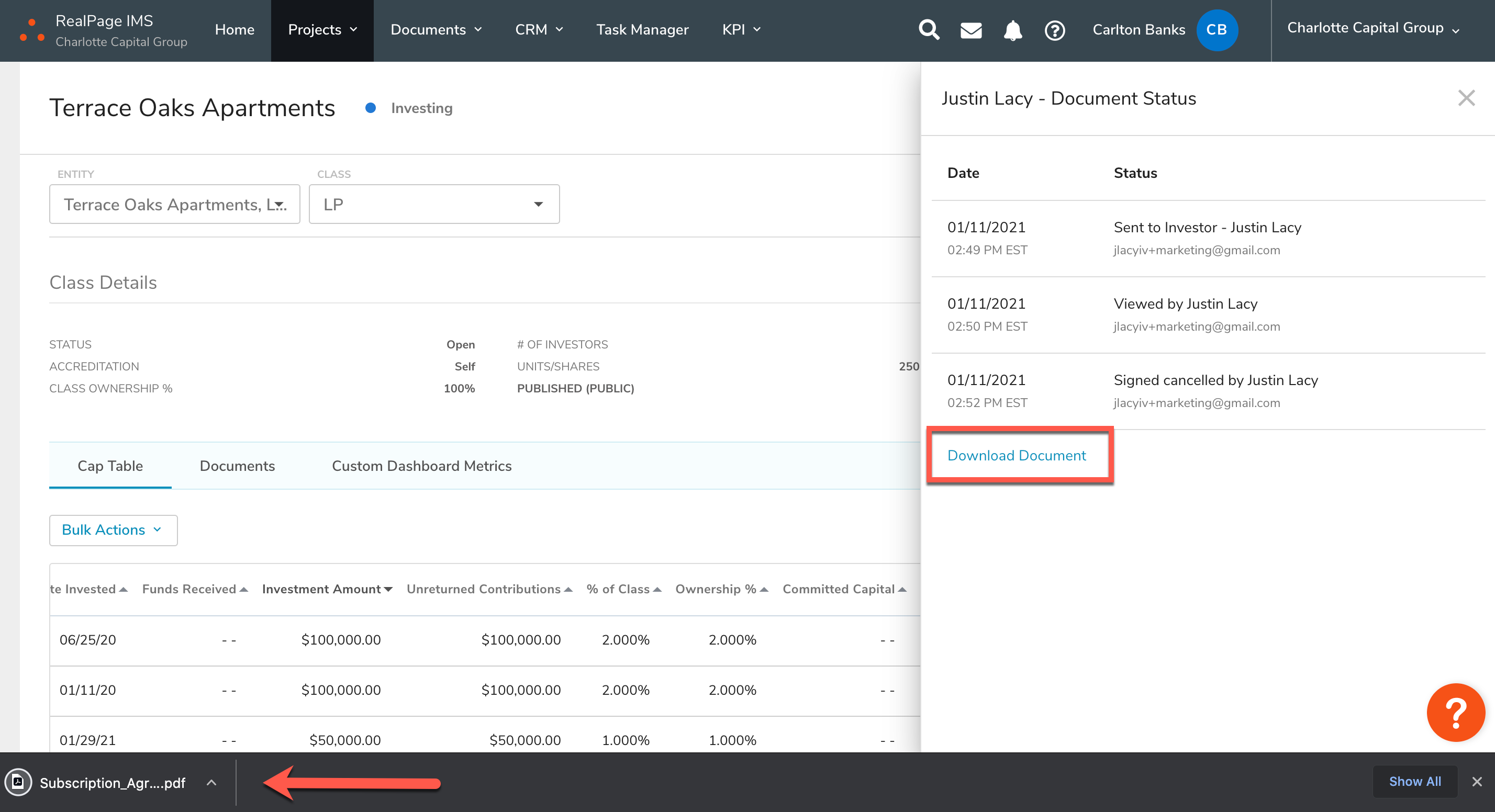 Step 3:
To bulk download completed documents, select Bulk Actions > Download Signed Documents. A link containing your download will be sent to your email. You have 4 hours to click the link before it expires. Even if all investors are selected in the Bulk Actions, only completed documents will be included in the download.


When you open the download link, a zip file will begin to download onto your 'downloads' folder on your computer.

Step 4:
Double click to open the file on your computer. Each signed document will be in a separate file. *Please note, the zip file will only contain documents with a completed status. Any other document statuses will not be included in the download folder including voided or documents in progress with a counter/secondary signer.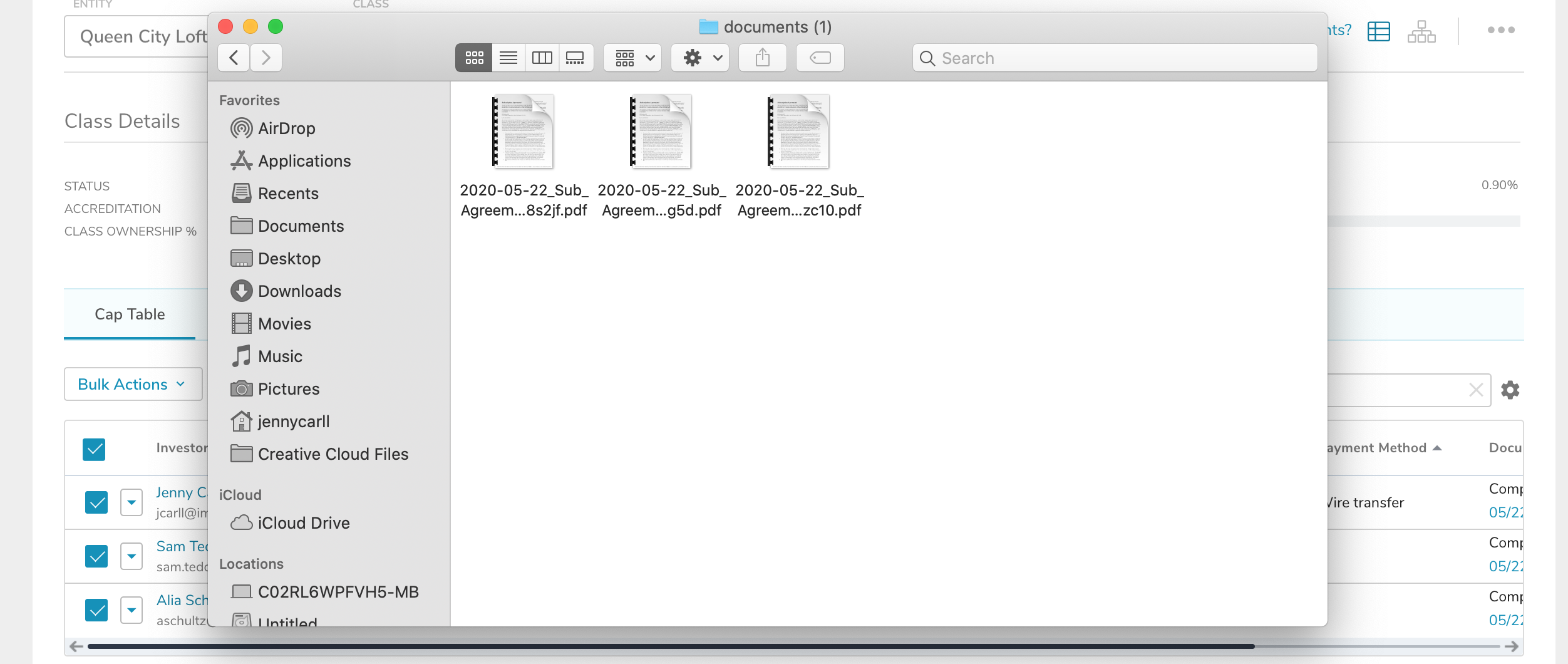 Each signed document also contains an Audit Trail on the last page of the document, where you can see when the document was viewed and signed.