eSignature Document Checklist
This document will take you through the process of preparing your documents for eSignature with IMS.
Review the

eSignature - Basic Questions & Best Practices guide

to ensure you're familiar with the process before getting started.

Create your template.

An eSignature template is your full set of offering documents. These will typically be project and class specific, and they should include all documents that your investors will need to complete and sign. Once your template is created and the offering documents have been merged, you will not be able to split them back out or add in new documents. Note: Before beginning, ensure that you have the final version of all documents for your offering. Once documents are prepared and sent to investors, it is very difficult to make any changes.
Prepare the template for signature.

Review the

list of variables

that can pre-populate information in the document from the IMS CRM.
Understand

formatting options and best practices

to make sure that everything is aligned to optimize the investor experience.

When you're done adding fields, attach the template to your offering. Note: If you are using the Invite to Invest functionality, you will still need to attach the template to the offering. In this case, you will simply not publish the offering tile.

Navigate into your project and into the Entity Editor under Edit Classes.
Scroll to the bottom of the page until you reach the Investor Signing Document section. Select "eSignature" and choose your template and which class it applies to. Note: You can choose multiple eSignature templates for each offering.
Add

countersignatures

if applicable. Note: You can only add as many countersigners as you specified when building the template.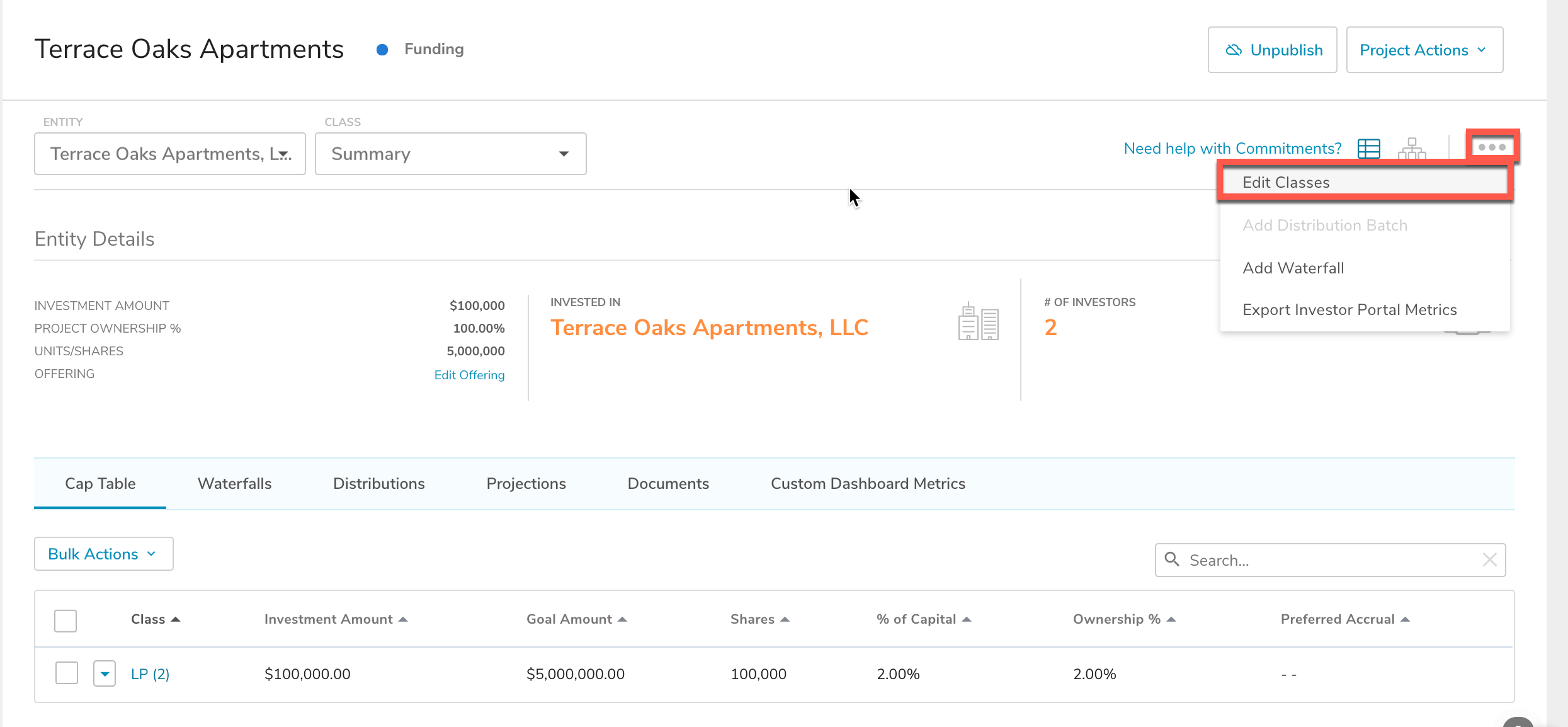 To select multiple templates, select 'Add eSignature Template' after applying the first template. Documents can be dragged to reorder.

Next, select your countersigners.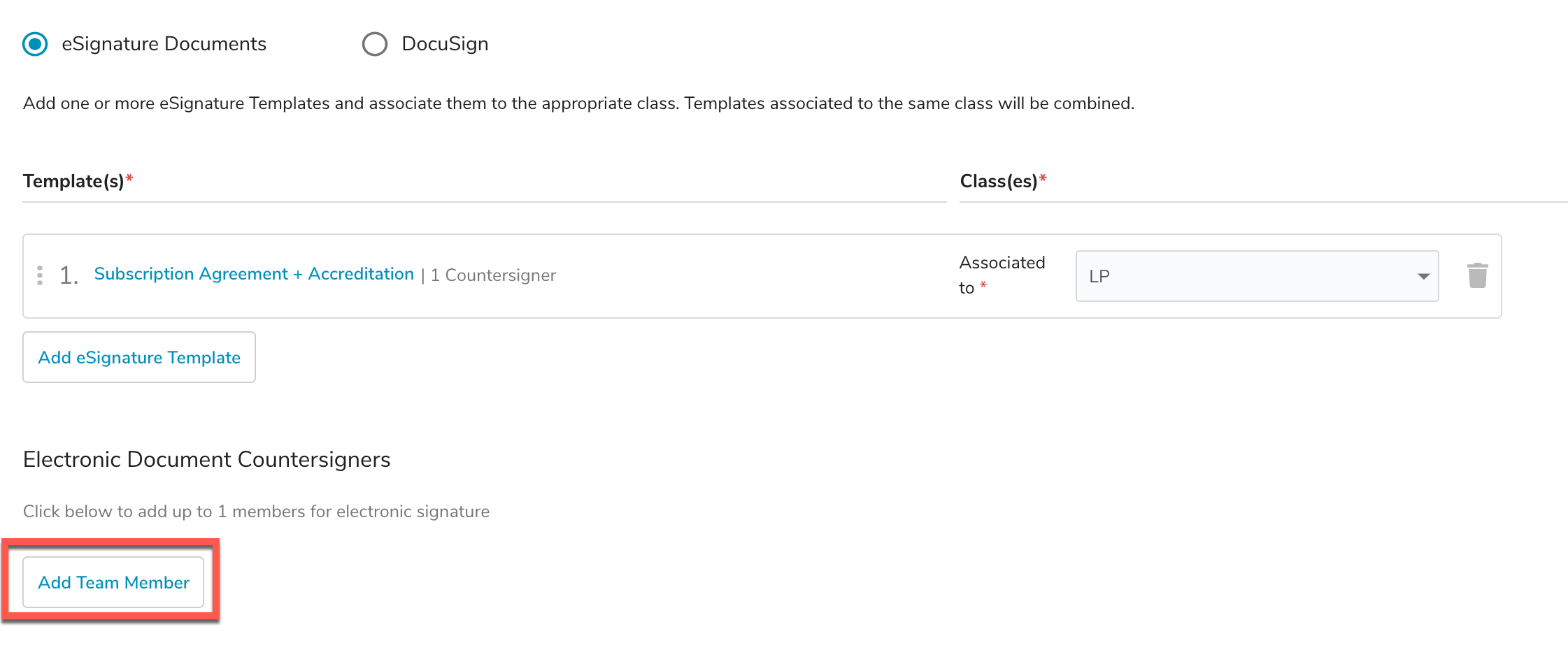 5. The final step is to test your eSignature template to ensure that everything is configured properly for your investors. We recommend testing the document by placing test investments as each of the different IMS investor types (Individual, Entity, Trust, IRA and Joint Account), so that you can ensure the document is correct for all investors. You can create test investor profiles in the CRM, if necessary. These investments can then be deleted.
If you find that changes need to be made to the eSignature template, you'll need to delete the investments made by using the template, and then, navigate back to Documents>eSignature Templates, click into the template in question and choose Edit Signing Document at the bottom of the page.
If you do not want your investors to see your offering / eSignature documents yet, we recommend creating a private class and only adding your test profiles to this class.