Creating a New eSignature Template
With eSignature templates, you will spend less time preparing documents so you can get your most important documents signed faster.
Creating a Template
On the top navigation panel, select Documents. From the drop-down menu, select eSignature Templates:

To create a new template, select the blue Create Template button in the top right corner. To edit an existing template, select the template name in blue hyperlink text under the Name column.

Begin by giving the template a Name and Description if desired. Next, locate the subscription document on your computer and upload it into the template. Users may upload multiple PDF, Word Documents, or JPEG/PNG images (maximum of 500 pages and 40 megabits) into a template. To update the order of the documents, hover over the document until the hand icon appears, and then drag the file. Once the template is generated, users cannot change the order of the documents.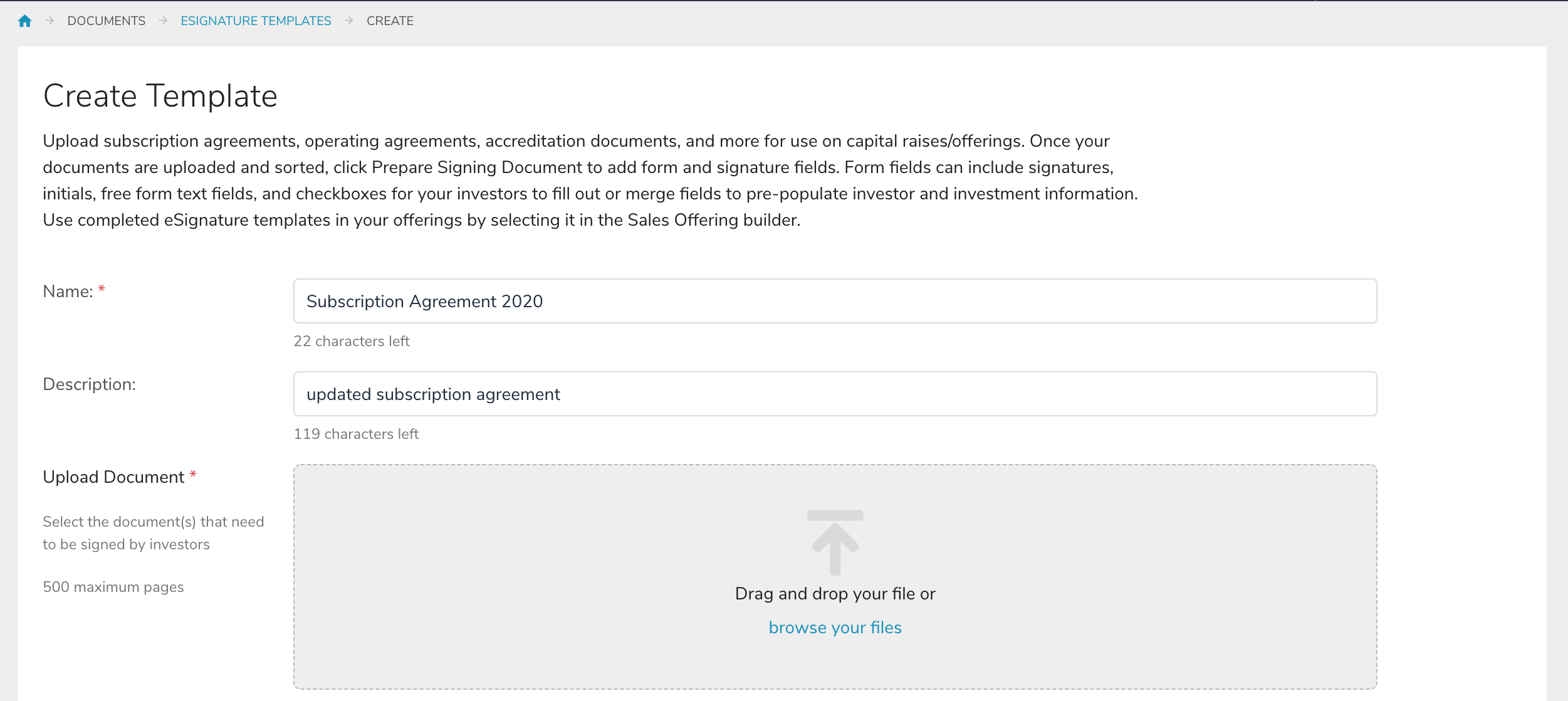 Once you have uploaded the appropriate files, users can select if the document needs Required Secondary Signer(s) and/or Countersigners. A document may have up to 5 Required Secondary Signers and 3 Countersigners. Required Secondary Signers apply to entity, trust and self-directed IRA profiles where an additional individual has been added as a secondary signer. If any profiles in your CRM require a secondary signer, you will notice a note underneath the Required Secondary Signer option. Countersigners will be an individual within your organization that will sign and accept the investment documentation. If you choose to not include secondary signers and/or countersigners at this stage, you will not be able to add them at a later point and would need to create a new template and recode your document.

Once you are ready to generate the template, select Prepare Signing Document. An additional message will appear notifying the user that the template will merge all documents together and the user will not be able to change the order of the documents nor add countersigners at a later point. Once ready, select Yes.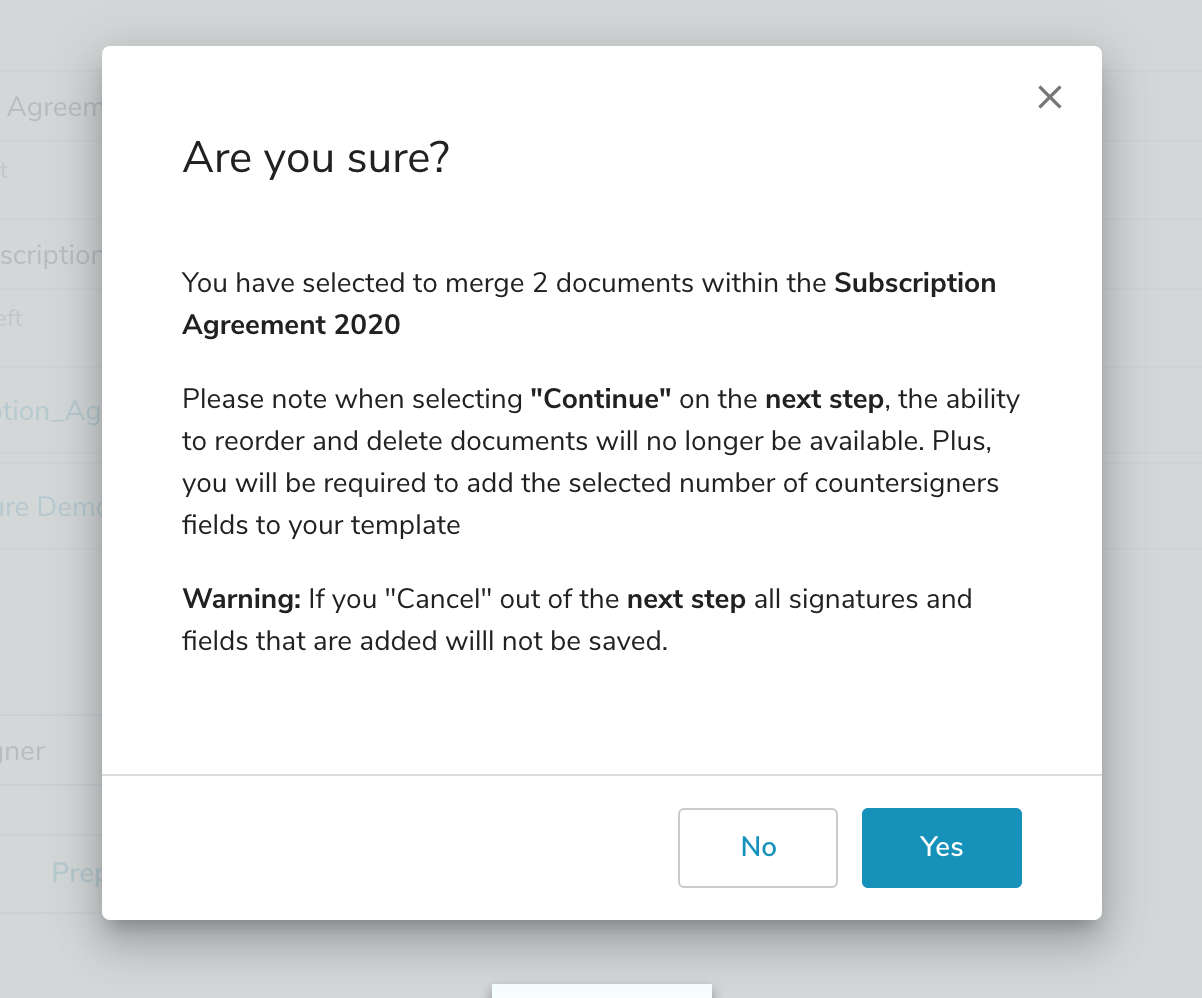 Disclaimer: IMS recommends waiting until the subscription documents are finalized by your firm before you begin coding your document. Once you upload a document into a template, the document text cannot be edited. The pages of the document also cannot be deleted or replaced.
To learn how to prepare a document for eSignature, click here.