Using Sender Type Textboxes
Please note that your view may vary from the screenshots below depending on the Signer Type selection that you chose.
Overview:
eSignature Templates can include custom textbox fields from the 'Sender,' which integrates primarily from the IMS CRM and other various sources. The Sender textbox field will automatically populate specific information into the document - This information is pulled directly out of IMS when the document is delivered to the signer. This allows the document to be customized for each type of signer and prevents the signer from having to fill in these fields themselves.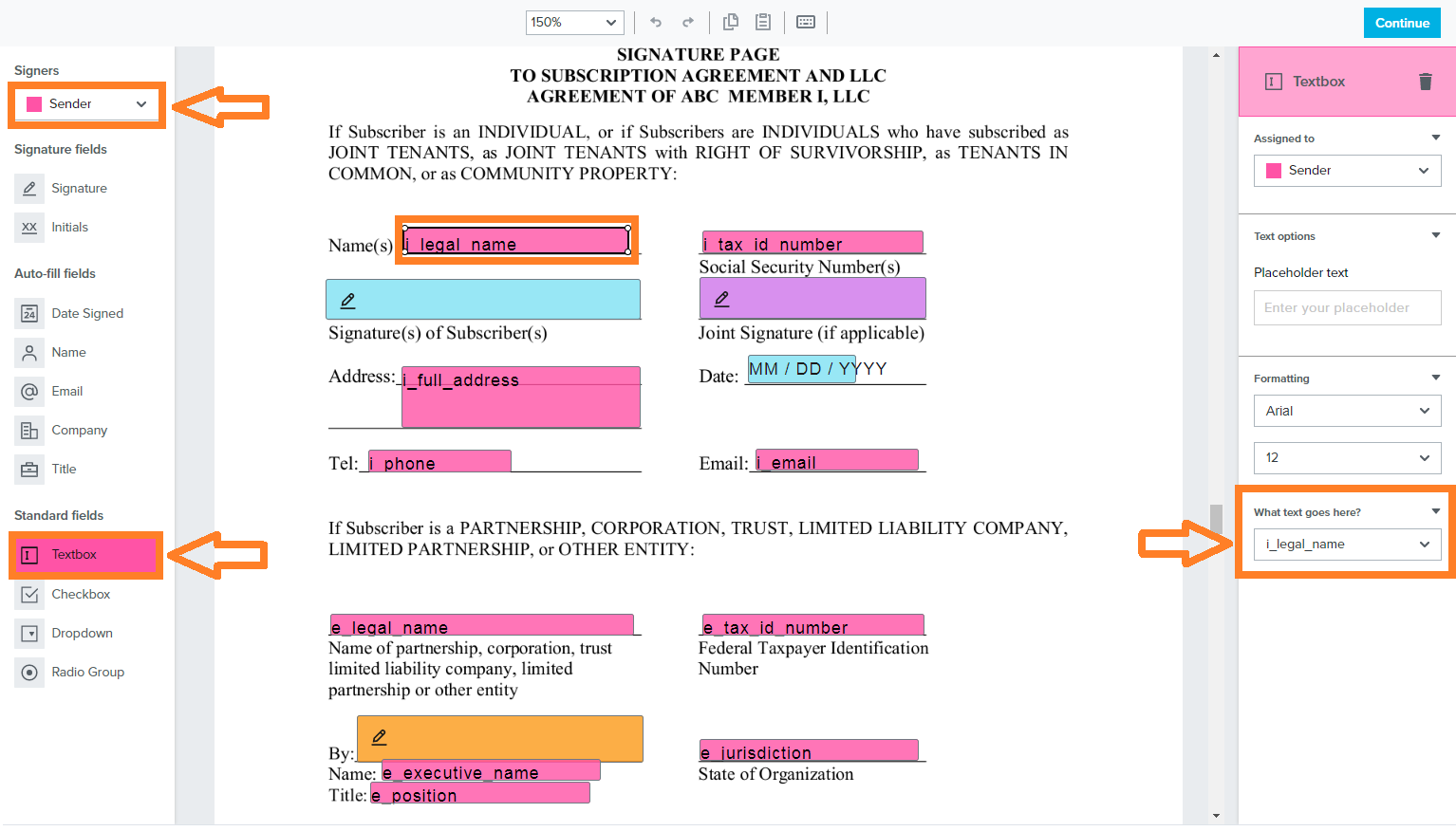 Step-By-Step:
Step 1: In the Signers drop-down menu (top left), change the signer type from individual to Sender.
Step 2: From the Standard fields section (bottom left), select and drag a Textbox to its destination in the signing document.
Step 3: On the lower right-hand side of the page, under What text goes here?, scroll through the list of variables that will pull directly out of your IMS account. Select the variable to use.
Note: If using multiple Sender textboxes, the system will always remember the last size of the sender textbox that you used, and will always default to account_company_url each time.
For more information on the entire library of IMS Sender variables, refer to the attachment below: