Overview
The CRM Activity Log allows IMS Admin Team Members to see investor activity such as logins, updates made to their account, investment activity, and more. This is useful for tracking investor engagement as well as confirming when account changes were made and by what parties.
Step-By-Step Instructions
1. Select the CRM tab from the top navigation bar. Select Activity Log from the drop-down menu.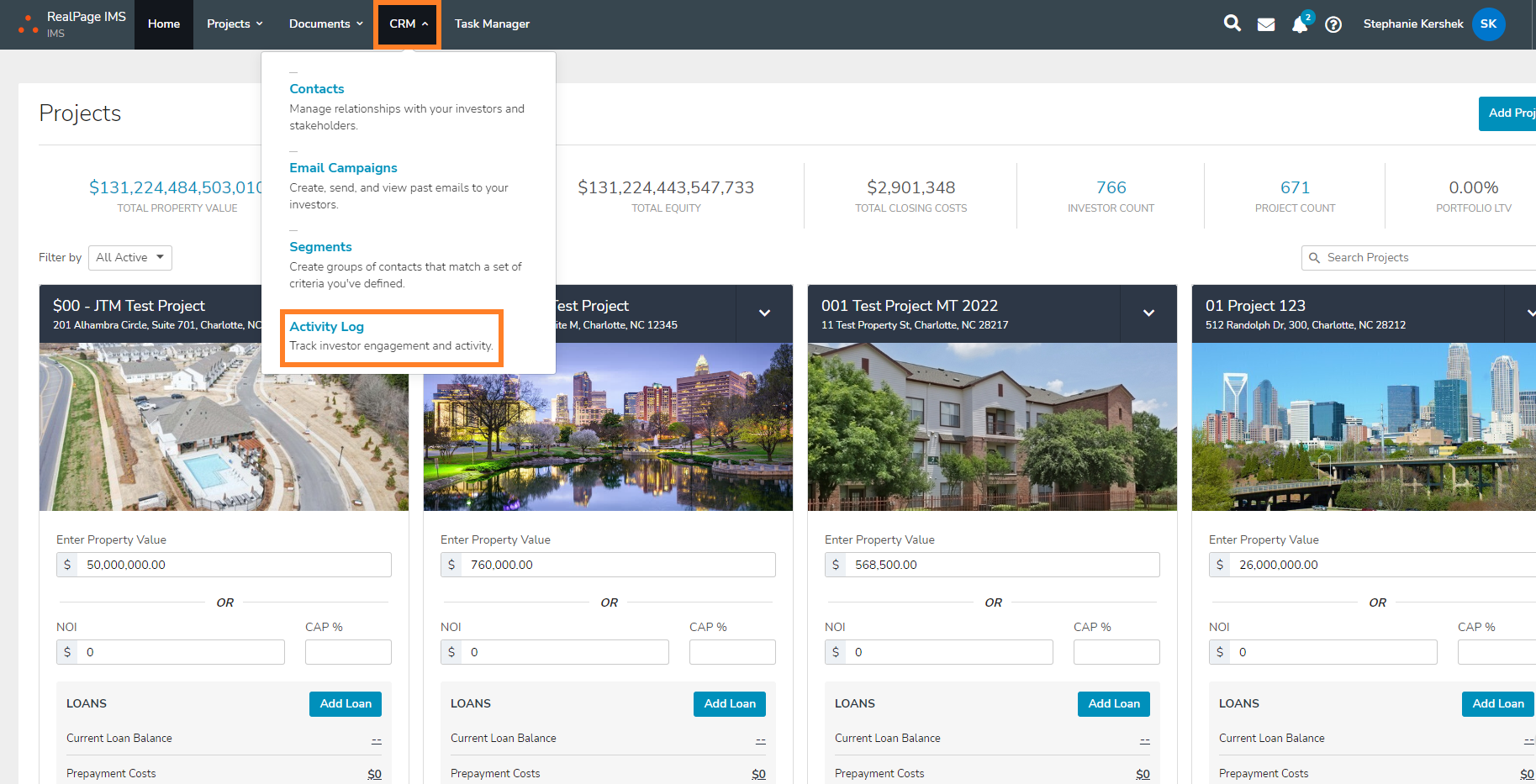 2. The page you will land on will show you all activity on the account, with the most recent activity being shown at the top of the list. You can use the search bar, or sort and filter the data by using the filter drop-down menus on the Filter by row.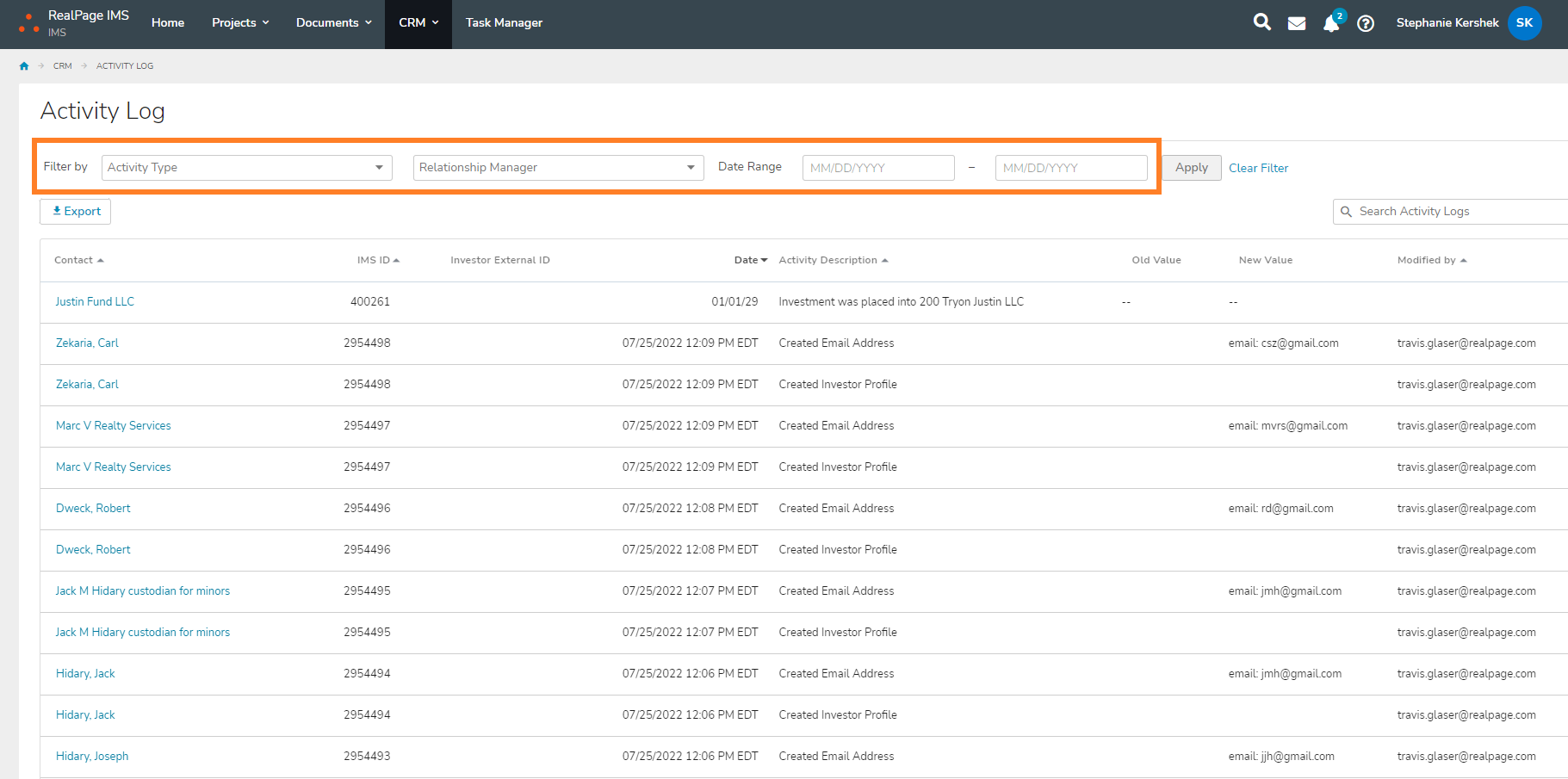 3. Select Apply to apply filters (if any), and select Clear Filter to return to the default landing page.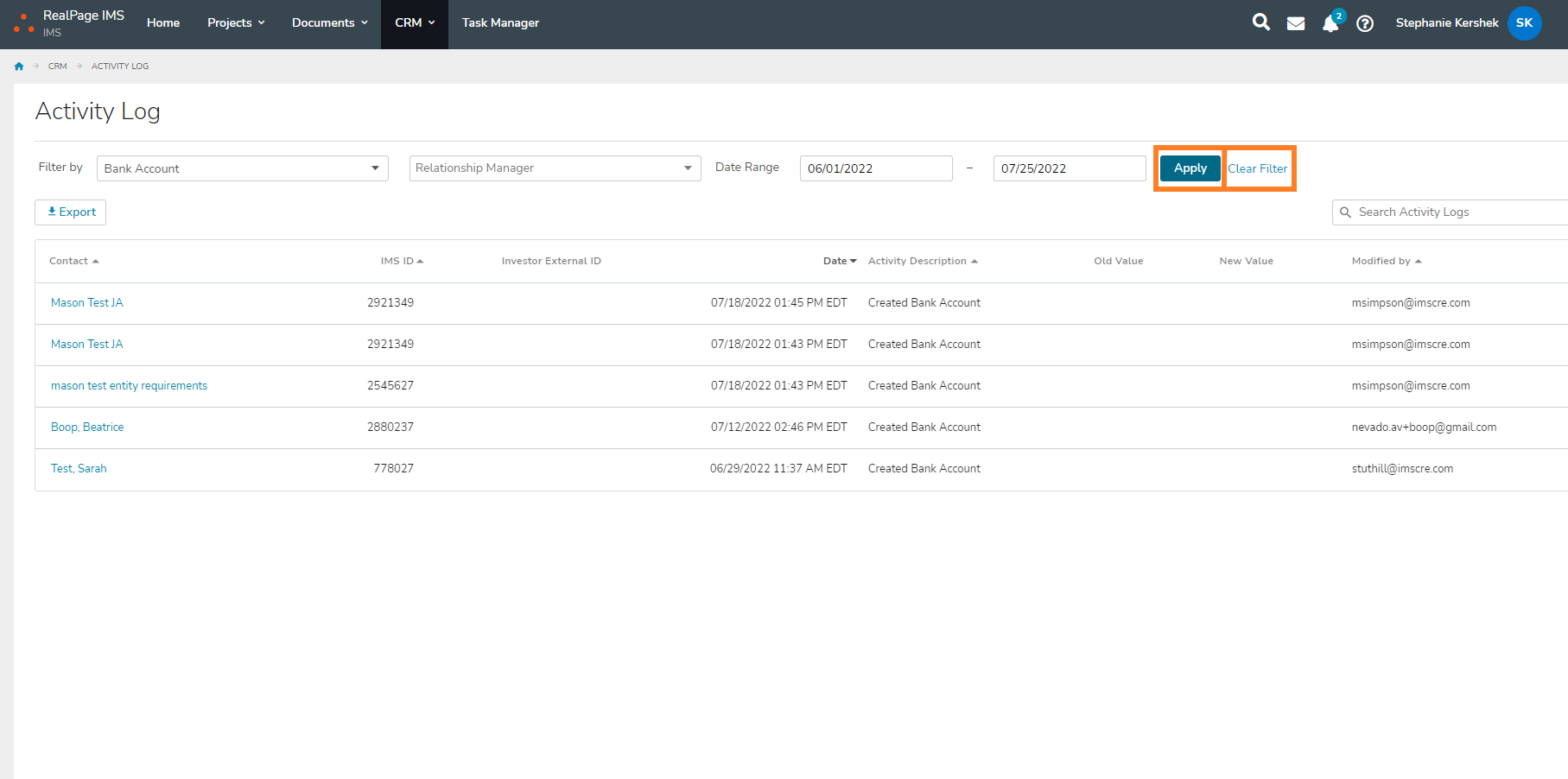 4. To export the data as a CSV file, select the Export button on the left-hand side.