Manage Profile Notifications
You can customize the notifications that are associated with your Team Member Profile based on types of activity in your account. These notifications are sent as emails to you based on the options you choose. To choose which notifications are sent to you, please follow the steps below.
Step 1:
Click on your name (Profile & Preferences) at the top right corner of IMS and then select My Profile.
Step 2:
You will land on the Notification Preferences tab for your profile, where you can view the available notifications. Notification toggles will be set to OFF by default.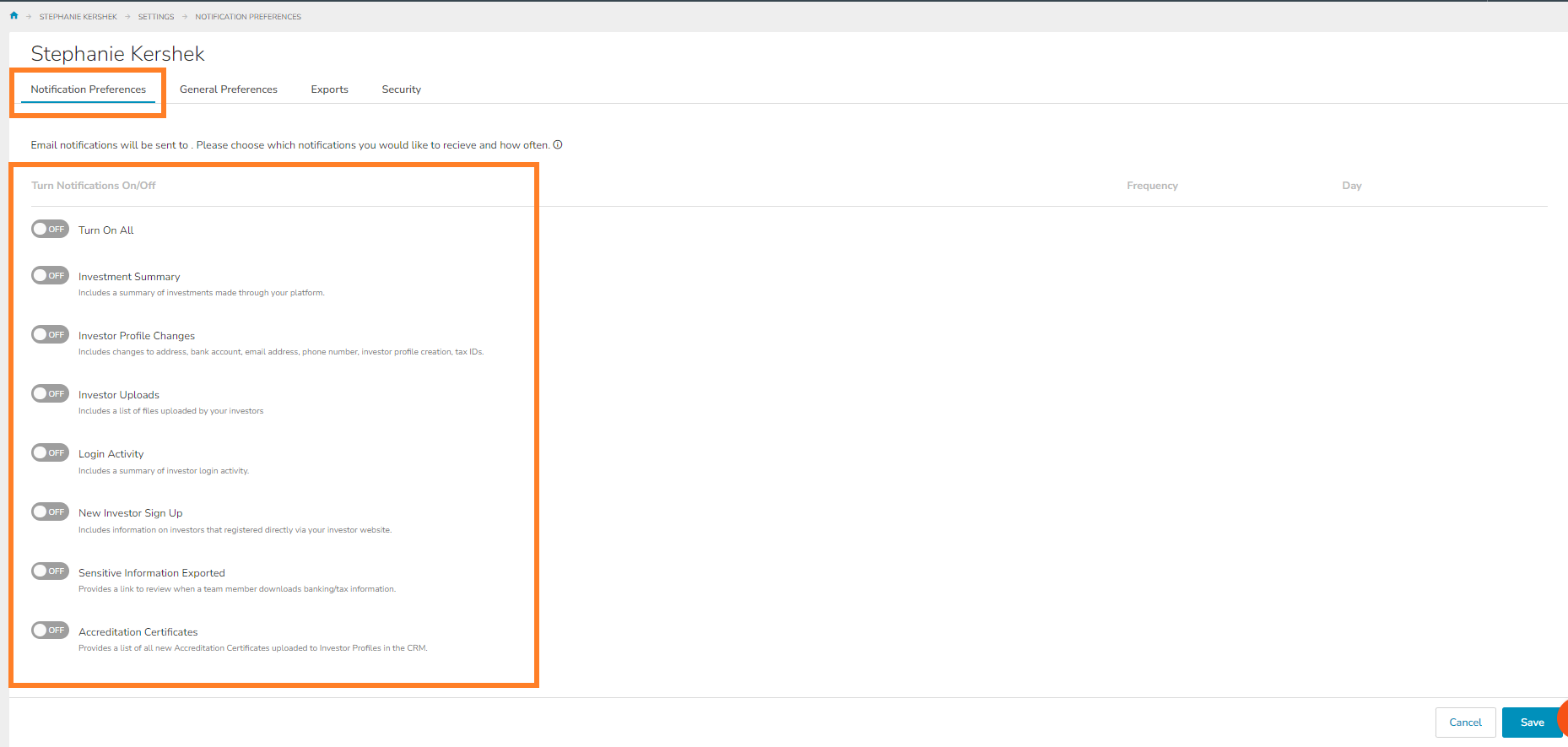 Step 3:
You may use the Turn On All toggle to turn on all notifications, or you may toggle specific notifications to the ON position. Once the notification is toggled ON, you can adjust the frequency in which you will receive these notifications. You have a few choices such as Daily, Weekly, Monthly, as well as the ability to choose the day you receive the notification. Some options also provide the option of receiving Realtime notifications. Once you've made your selections, be sure to select Save at the bottom right of the screen to ensure your selected notification preferences will be updated successfully.