Bulk Download Investment Documents
Step-By-Step:
1. Log in to the Investor Portal. Navigate to the Documents drop-down, and select Documents.
2. Use the filtering options to narrow down which documents you'd like to download. If you'd like to download ALL documents then you can skip this step.

3. Select checkboxes by the documents you wish to download and then click the download icon.

If you have less than 25 documents selected to download, a download folder will appear in your downloads bar. If you have more than 25 documents selected to download, you will receive an email with a secure download link to download your documents.
4. Your document zip file will be located in your computer's 'Downloads' folder. Navigating to the 'Downloads' folder will be slightly different depending on the type of computer and browser you are using. (See below for a few examples.) After locating the folder and double-click on the icon to open it. Once opened, your documents will appear.
Windows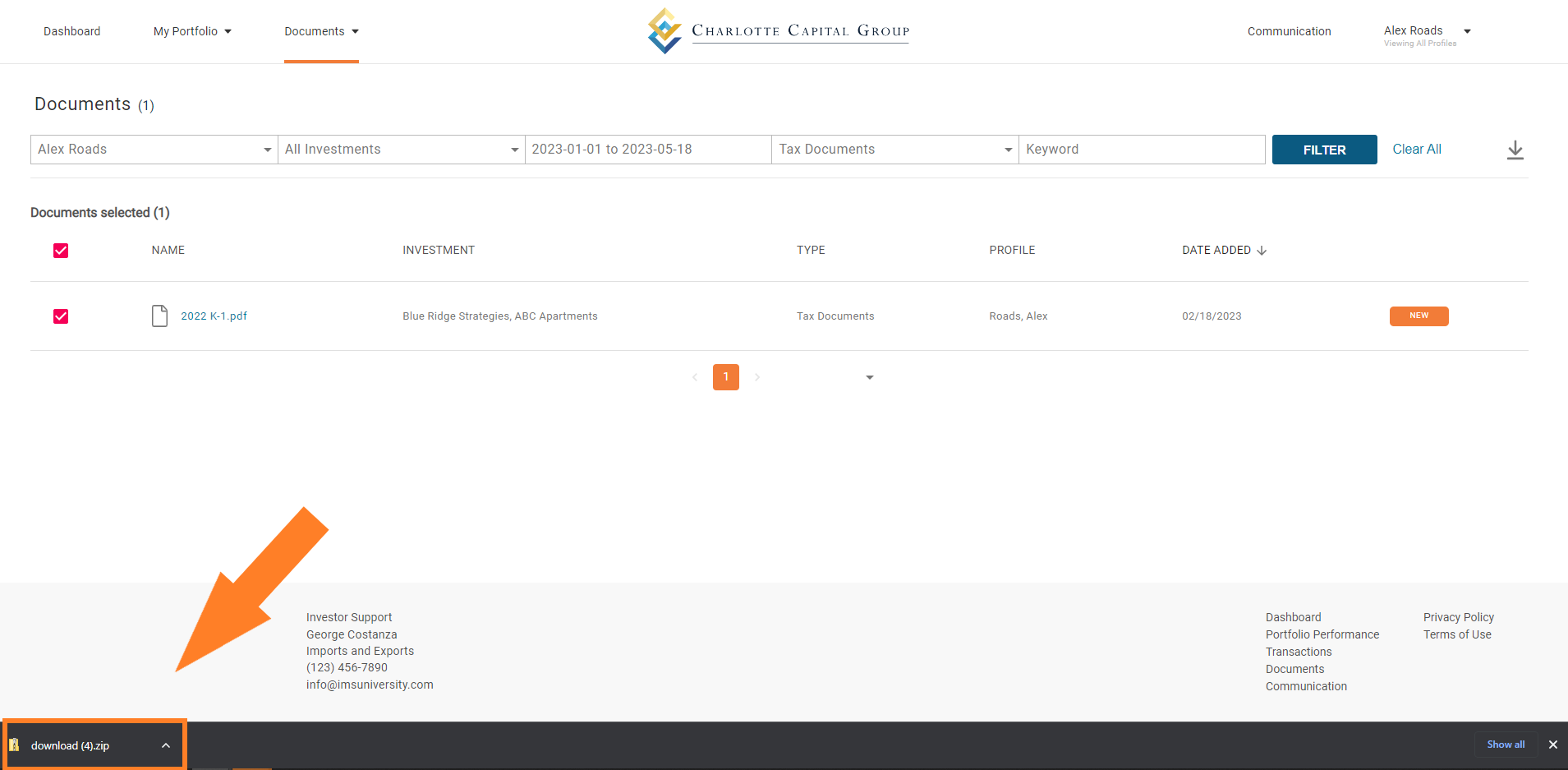 Mac