Log In
Step 1: Click the Login button at the top right or in the center of the screen.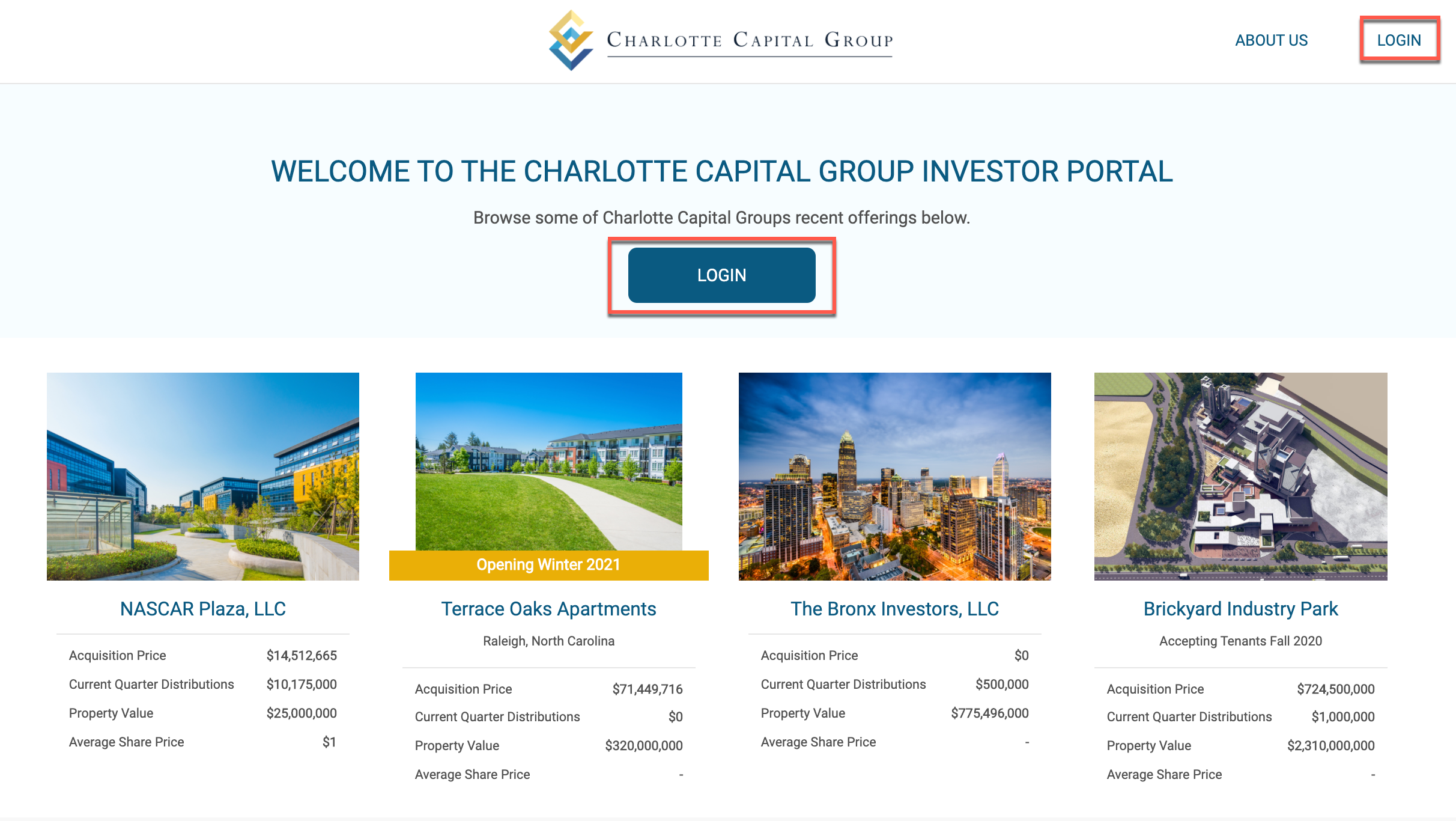 Step 2: Type in your email and password. Click Login. (Note the Forgot Password prompt below to use when needed).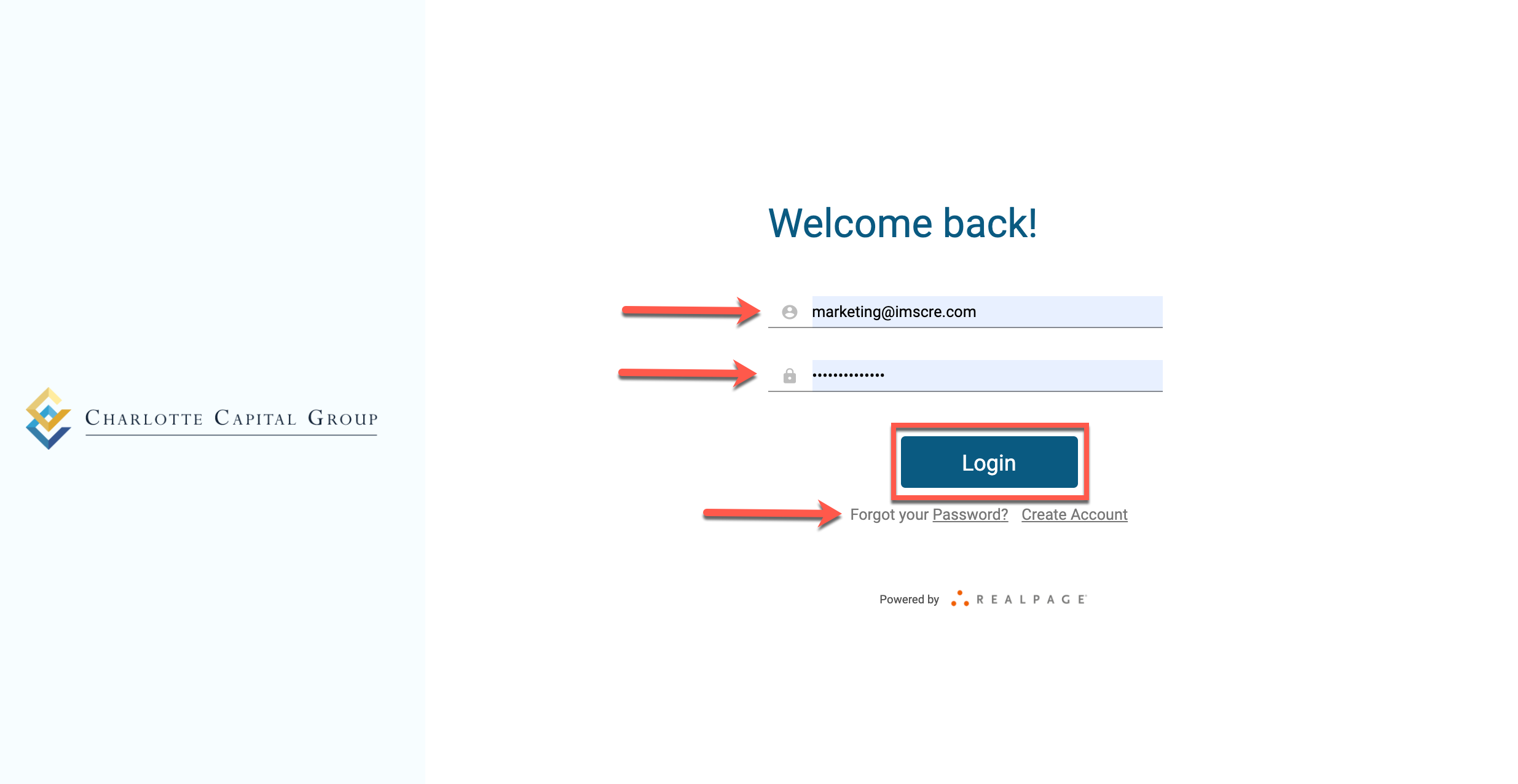 Choose the Offering
Step 3: From the Dashboard tab, navigate to the 'Open Offerings' section.
Choose the open offering you'd like to make an investment in.
Complete the Investment Wizard
Step 4: Browse the offering details that your Sponsor may have provided.
Step 5: Click the 'Invest Now' button on the offering.
Sign the Offering Documents
Step 6: Begin by selecting while Investment Profile and class you'd like to place the investment to.
Step 7: Enter the amount you'd like to invest and your payment preference.
Step 8: Sign off on the acknowledgements.
Step 9: Sign the offering documents. For more information on signing eSignature documents, please click here.
Once the documents are signed by all parties the investment will be complete.