Follow the steps below to upload or edit your Terms and Conditions that will display on the Investor Portal in the footer menu.
Click Profile and Preferences at the top right. Click Investor Settings. And then click View New Investor Settings.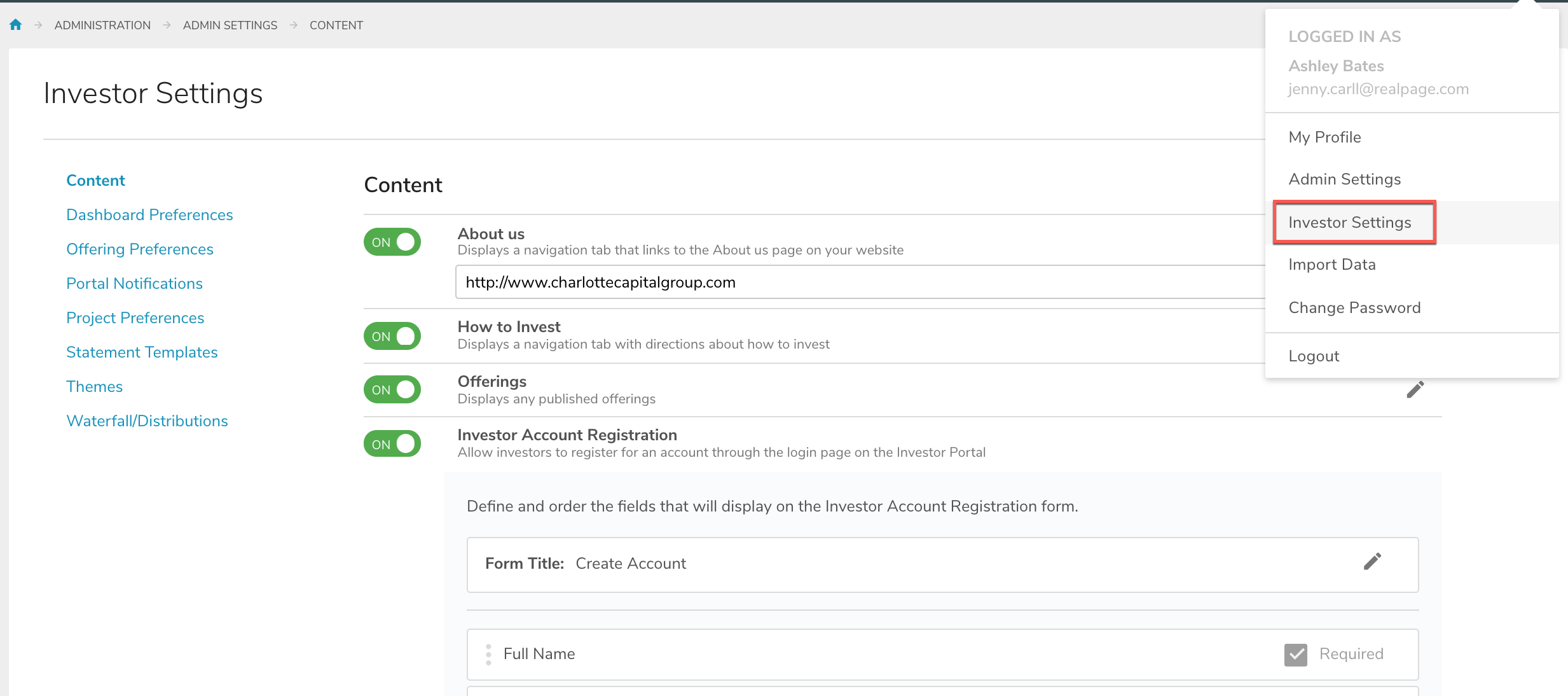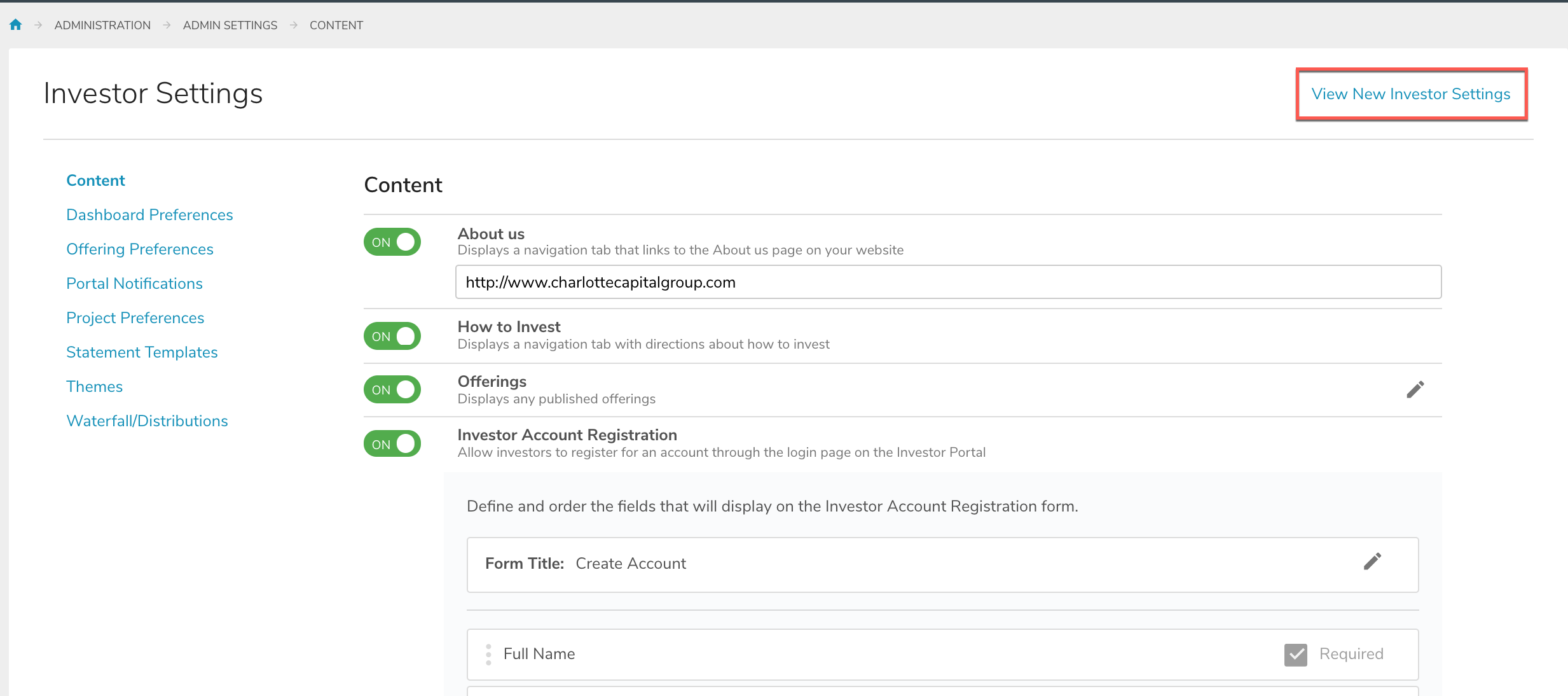 The default landing page in Investor Settings is the General Settings Tab. The Term and Conditions are located at the bottom of this page.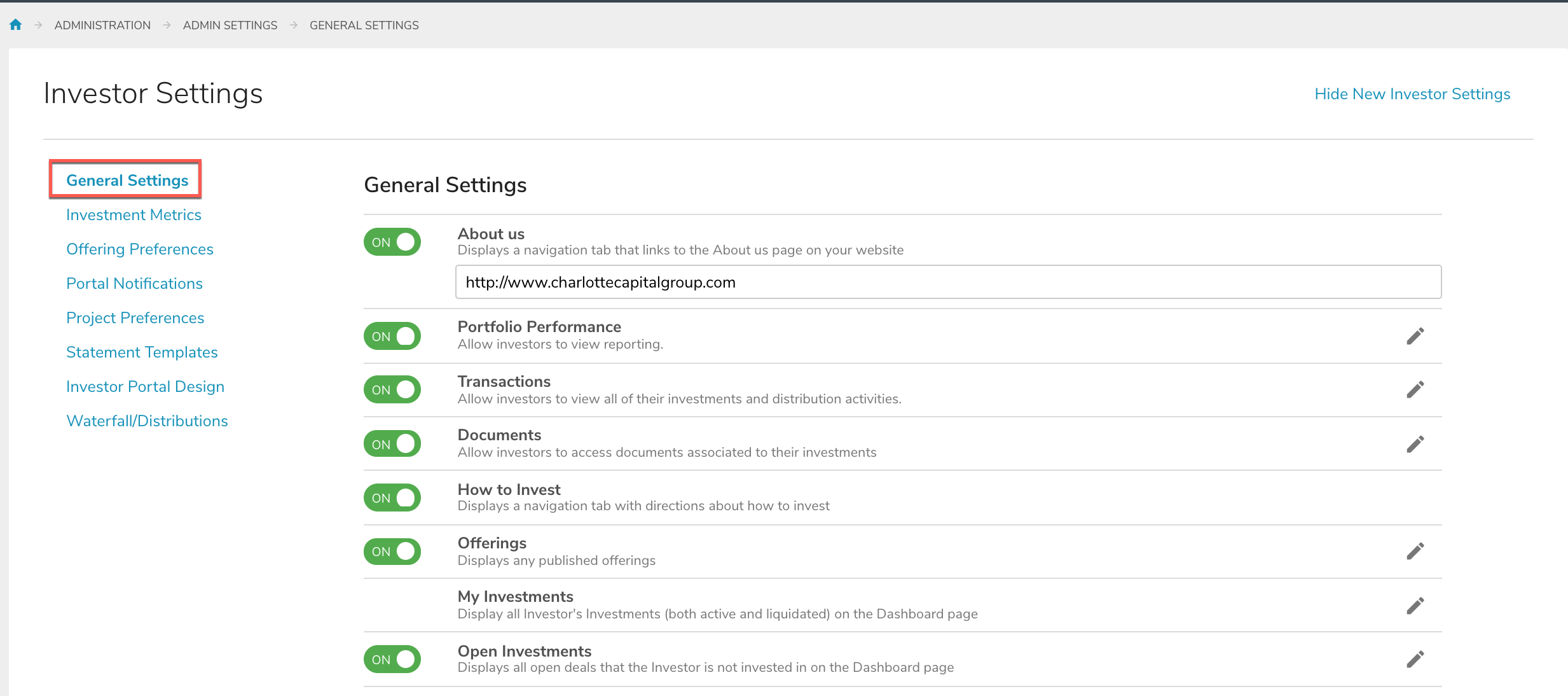 From here, you can copy and paste your Terms and Conditions into the open text box and make edits as needed. The toolbar contains edit tools including the ability to insert personalized tags (blue text boxes) and text edit options.
Once you are satisfied with your terms and conditions you can select save.
Once uploaded and saved, investors will be able to review the Terms and Conditions on the footer menu of their Investor Portal which can be viewed from anywhere in their portal.