Customizing Portal Notifications
Step 1: Click Profile and Preferences at the top right. Click Investor Settings. And then click View New Investor Settings (if applicable)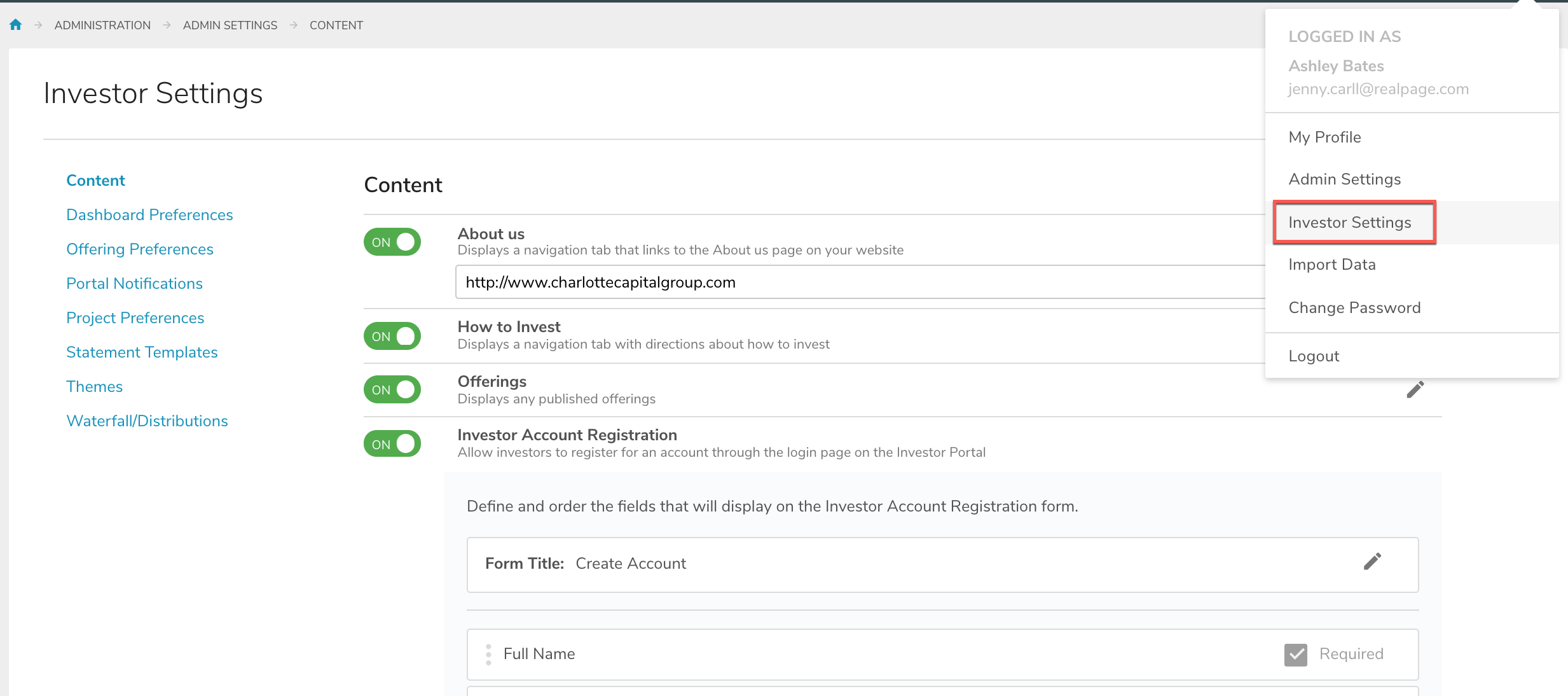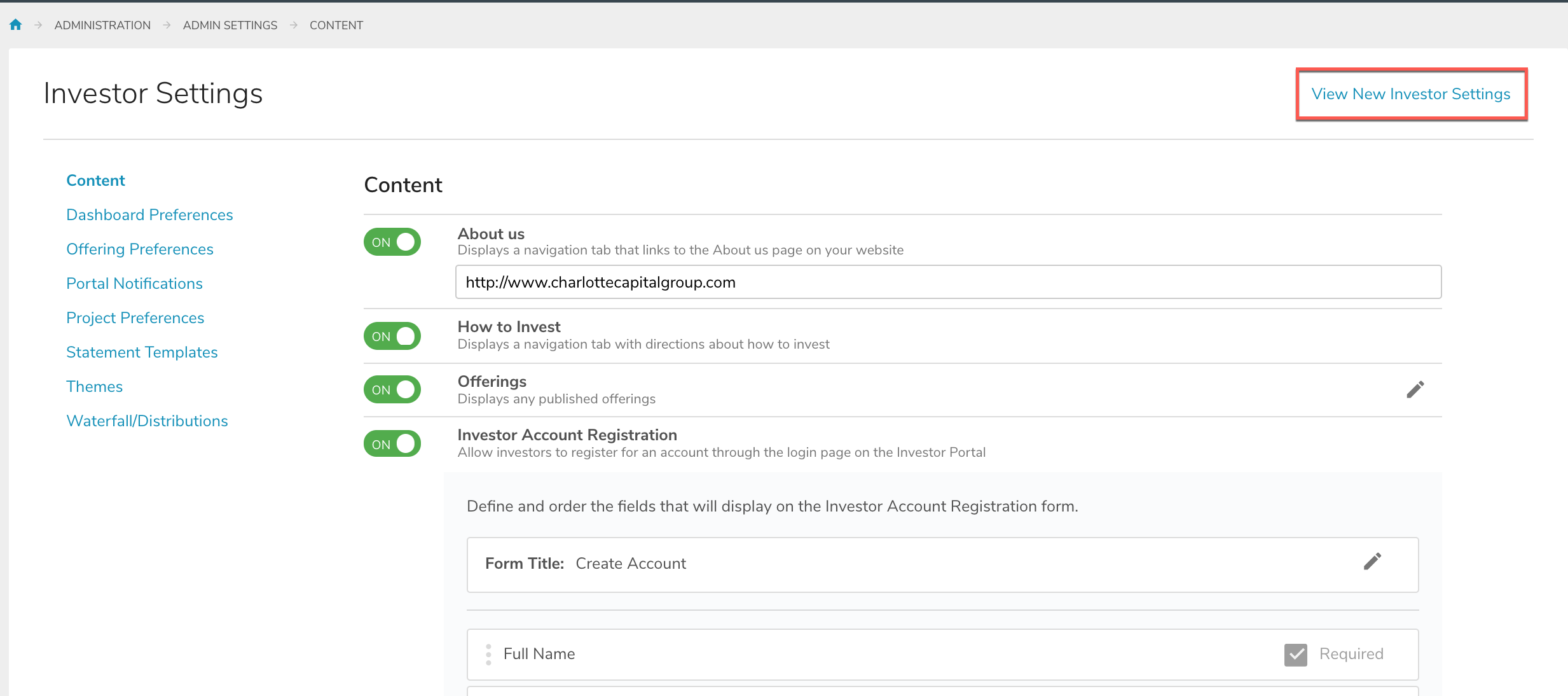 Step 2: Click the Portal Notifications tab. Here, you will see a list of all available event notifications. Note the Recipient Type column. Click the edit button on the right to edit the notification content.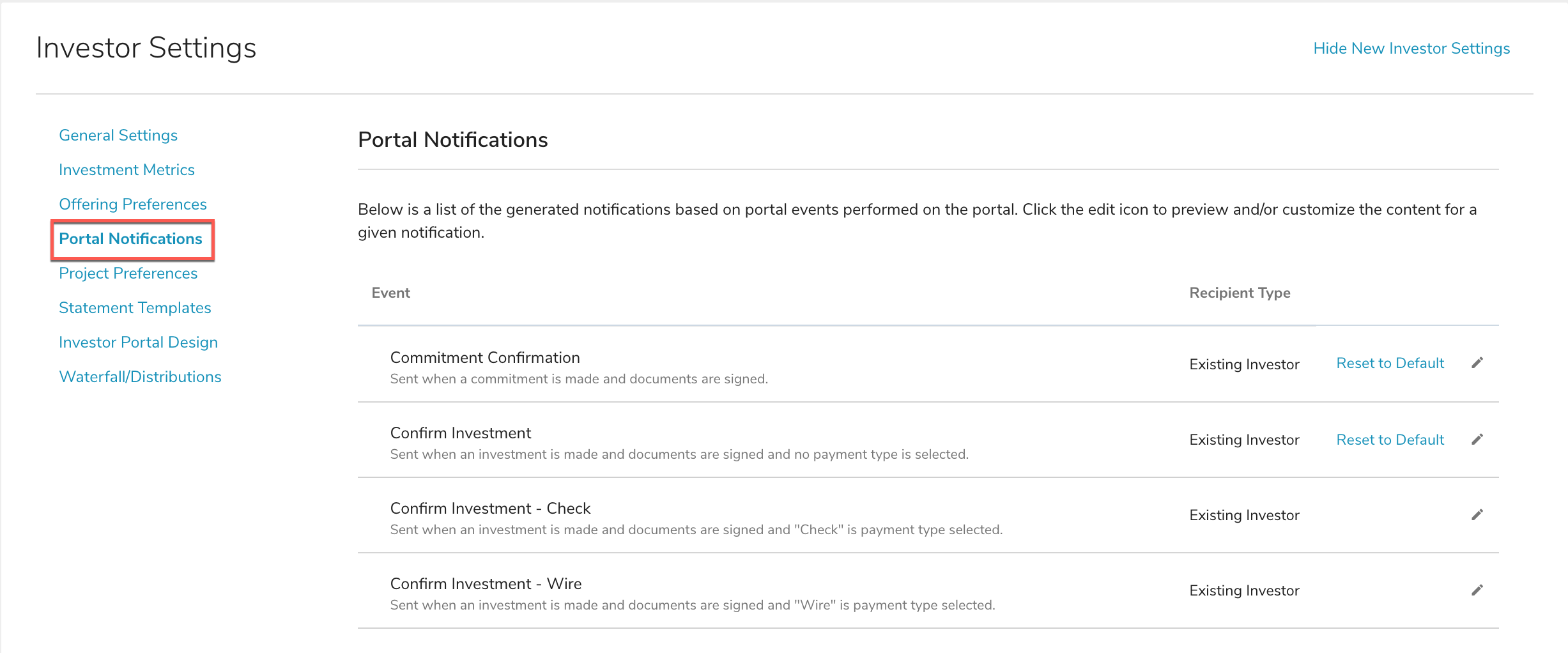 Step 3: To edit the wording in a notification email, toggle the Customize email notification option to "On". Feel free to change the wording or include tags with the "Insert Tag" option. An example email will populate on the right hand side.


Step 4: Once you have all desired changes and modifications, click Save. If needed, note the Reset to Default option.