Overview
Have an eSignature document that needs to be cosigned by another individual or investment vehicle? By adding a Secondary Signer to an individual in the CRM, any documents they need to sign will not be marked as complete until all Secondary Signers have signed the document. If you need additional team members of your firm to cosign a document, you can set up a countersigner.
Adding Second Signers to an eSignature Template
Begin by creating a new template. Notice the 'Additional Signers' section at the bottom of the page. To add a second signer, select the number of "Required Secondary Signers" from the drop-down (up to 5). The number selected in this menu will populate on the eSignature template as fields that need to be added to the document. For example, if you select 3 secondary signers from the drop down, you will need to add 3 secondary signature fields in the document template.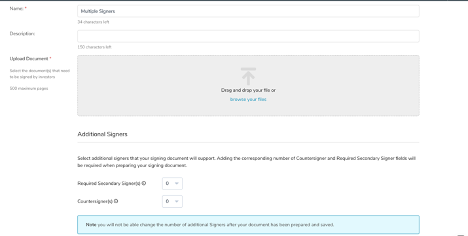 Once you have selected the appropriate numbers of secondary signers, proceed to creating your eSignature template. Once inside the template builder, you will now see new signature variables and text box variables (as determined by the number of secondary signers indicated). Text box variables for secondary signers are: full address, legal name, and title.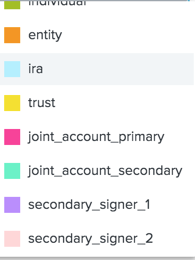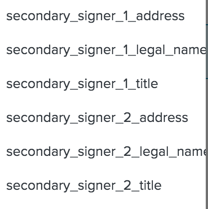 Adding a Secondary Signer to a Contact in the CRM
First, begin by navigating to the contact's profile in the CRM that you wish to add a secondary signer rule to. In the investor profile, there will be a tab called 'Signers' where you can add secondary signers.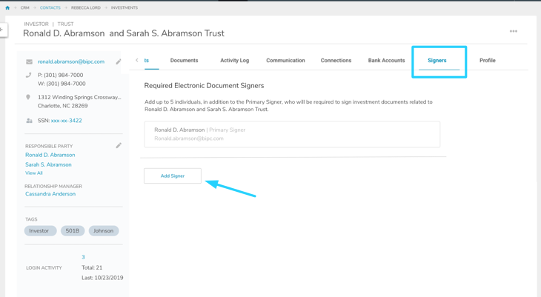 When clicking the 'Add Signer' button, a dropdown field will appear prompting you to choose a signer. Clicking on the field will populate a list of all contacts in the CRM. [Note: these contacts are individuals (warm bodies)].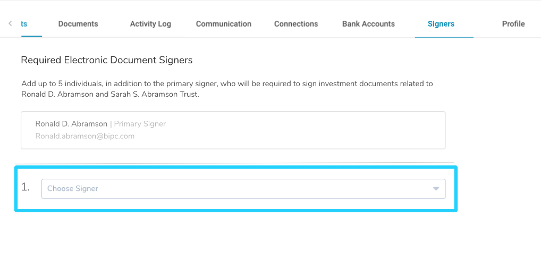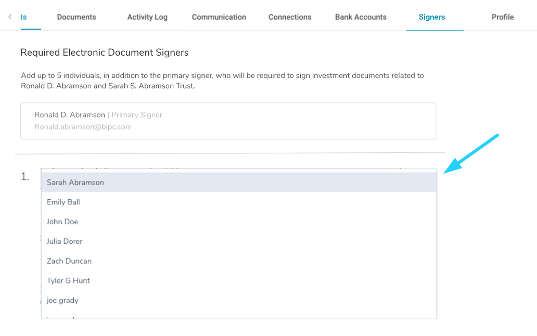 Once you have selected a contact from the list to add as a secondary signer, that contact's name and email address will appear in a contact box, including the number in which they were added. (i.e., the secondary signers will be listed in the numbered order in which the user added them).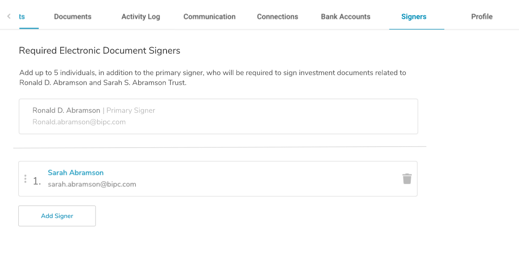 Reordering Secondary Signers:
Once you have selected more than one secondary signer for the given investor, you can reorder the signers in which they would receive the signing document. To reorder, click and hold on the tile and drag and drop in the desired order. As they are reordered, the number next to their name will reflect which place in the order they will receive the document.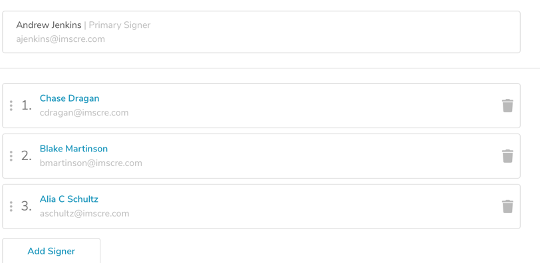 Email Received for Secondary Signers
Each secondary associated to an account will receive an email to sign the document for the investor that they are associated to. The secondary signers will receive the email after the primary investor signs their document, and then countersigners will receive the document after the primary and secondary signers sign.