Signature Format Options
Prompted at the time of signing a document, signers will see different four options: Draw it in, Type in signature, Upload image, and Use smartphone.
"Upload image" and "Use smartphone" will give you the most realistic version of your signature.
The "Upload image" option will let you upload an image file of your signature if you have saved to your computer.
The "Use smartphone" option will let you upload a photo taken on your phone by emailing it to your HelloSign account.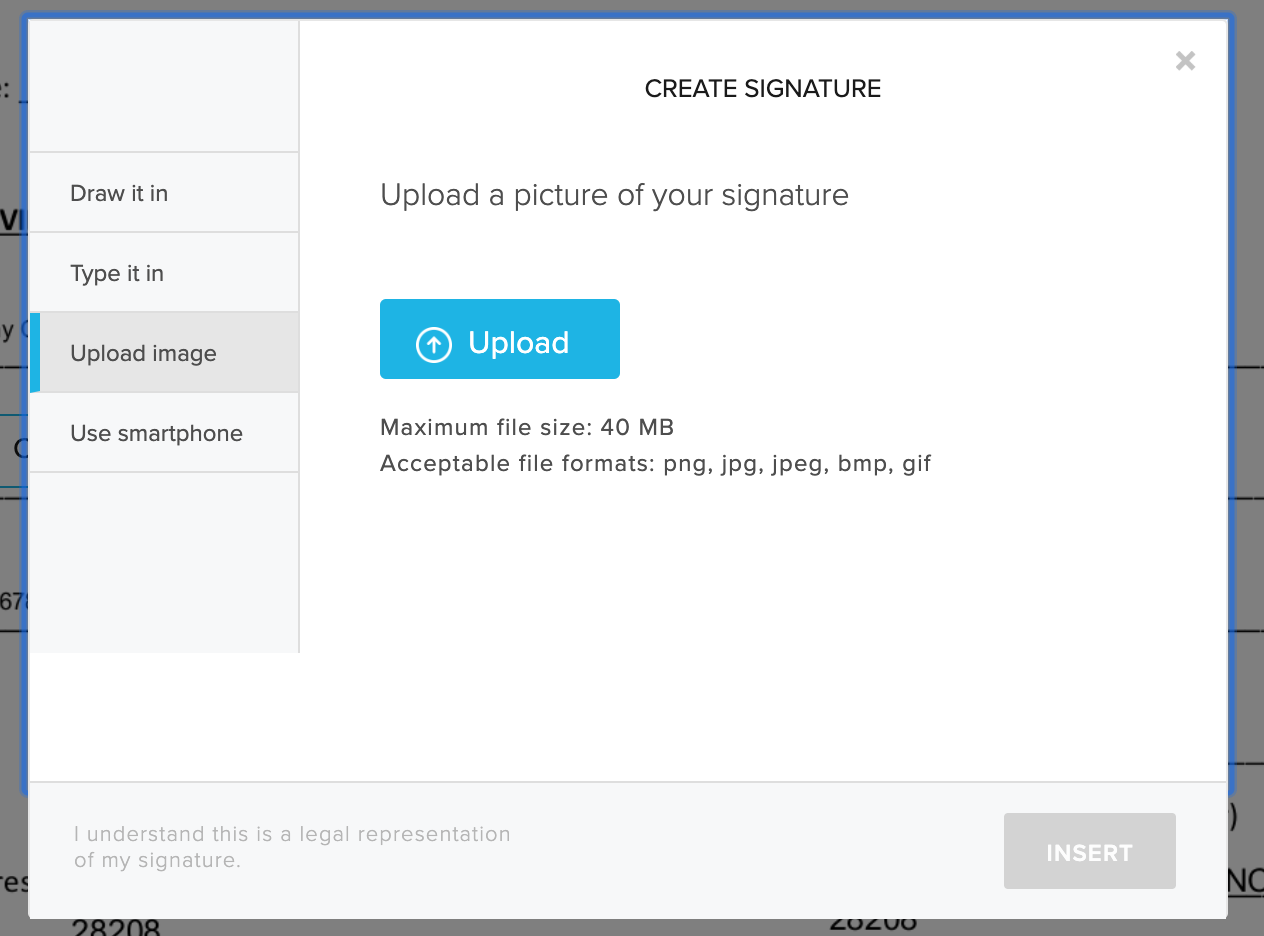 How do I add my signature using my smartphone?
You will not be able to crop and properly size your signature image on a smartphone.
The smartphone option is supported by all models and operating systems. You need to be able to take a photo with your phone and then email that photo from your phone.
1. Take a picture of your signature on your smartphone.
2. Once you have the "Create Signature" window open with four signature options, choose smartphone.
3. You will see a window with instructions and a unique subject code. From your phone, email the photo to sign@hellosign.com with the unique code in the subject line. Make sure it is typed correctly, and send.
4. On your HelloSign screen, click "Continue."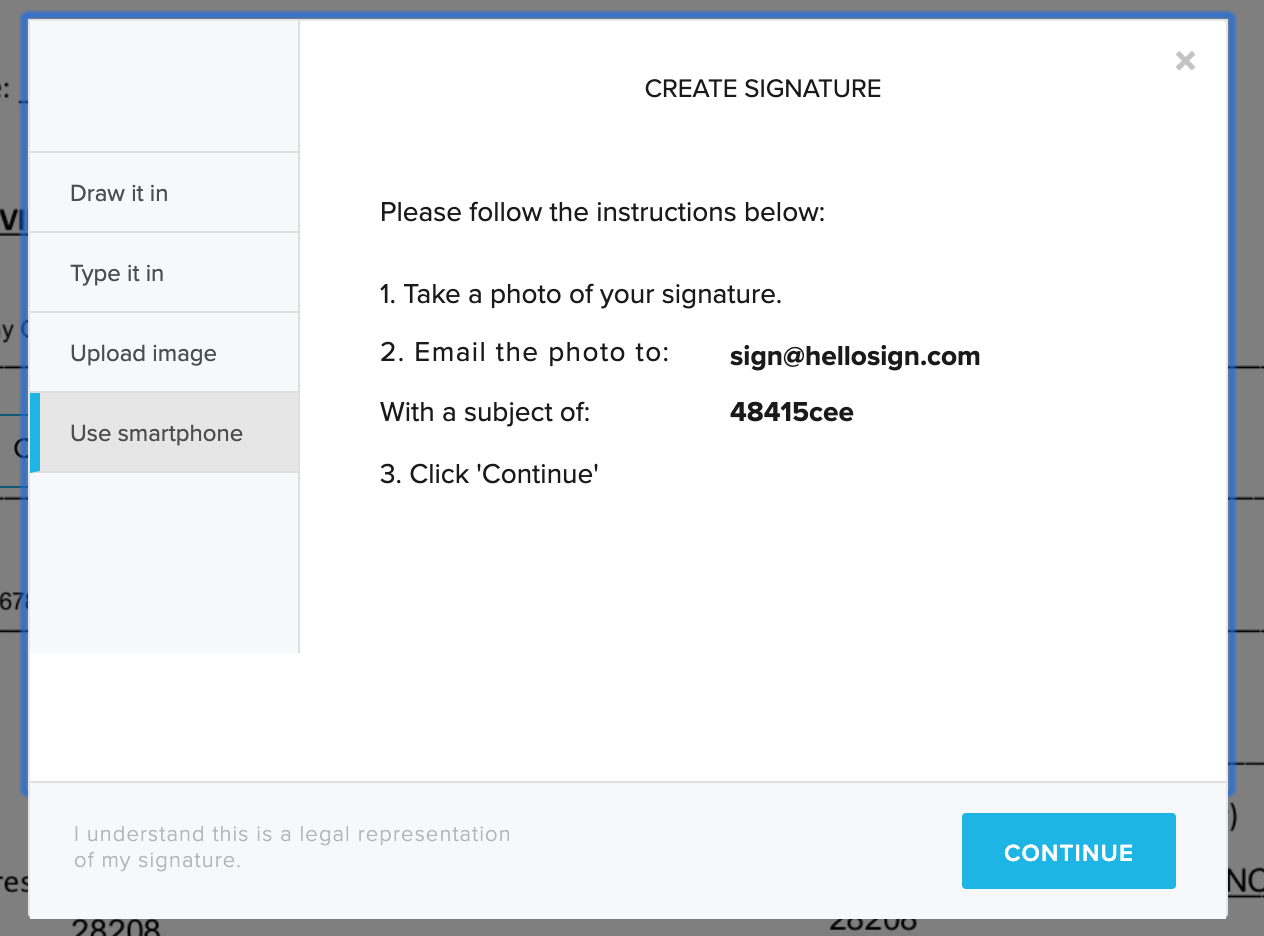 5. On the editor screen, you can adjust your signature image contrast and rotate. You'll also want to be sure to crop your signature image to ensure correct sizing.