All eSignature documents through IMS are required to have signature fields for the following profile types: Individual, Entity, IRA, Trust, Joint Account Primary, Joint Account Secondary, and (if applicable) Countersigners. You will receive an error message if you do not have all profile types represented before trying to click Continue. To maintain a clean and organized layout on your document, you can utilize tools such as stacking and aligning fields together.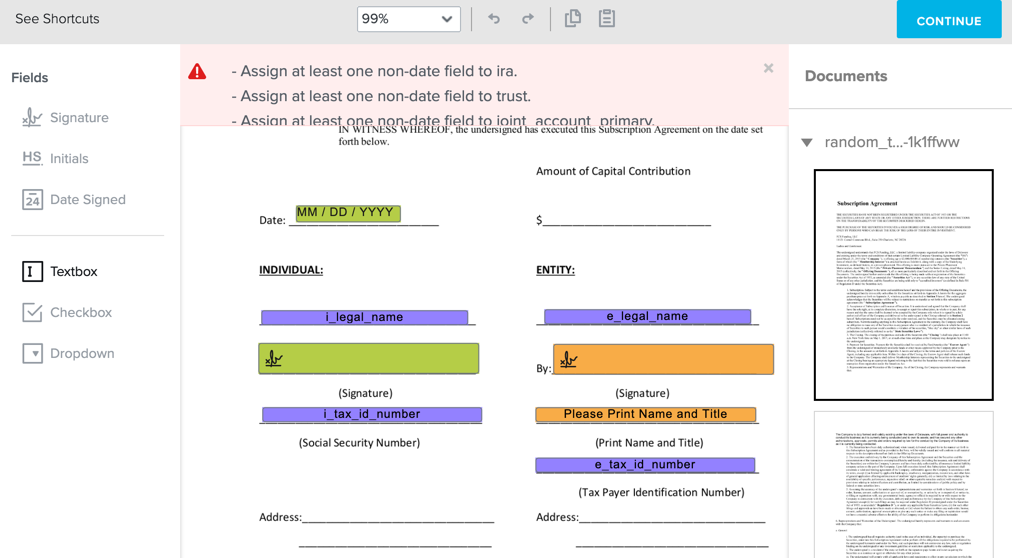 Aligning Fields
Select the type of field you need to place on the document.
Place the fields you'd like to align onto the document. The last field you place is what we'll use to align the fields.
Click and drag your mouse around the fields you want to align in order to select them.
Then, select the alignment orientation you'd like to use.
Now your fields are aligned!
Stacking and Merging Fields
Place the fields you'd like to stack onto the document.
Next align them either to the top or to the bottom by selecting all the fields together and choosing one the following icons.
Once the fields are stacked by aligning either to the top or to the bottom, drag the fields to the correct placement on the document if necessary. After step 4, the location of the fields cannot be altered without restarting the stacking and merging process.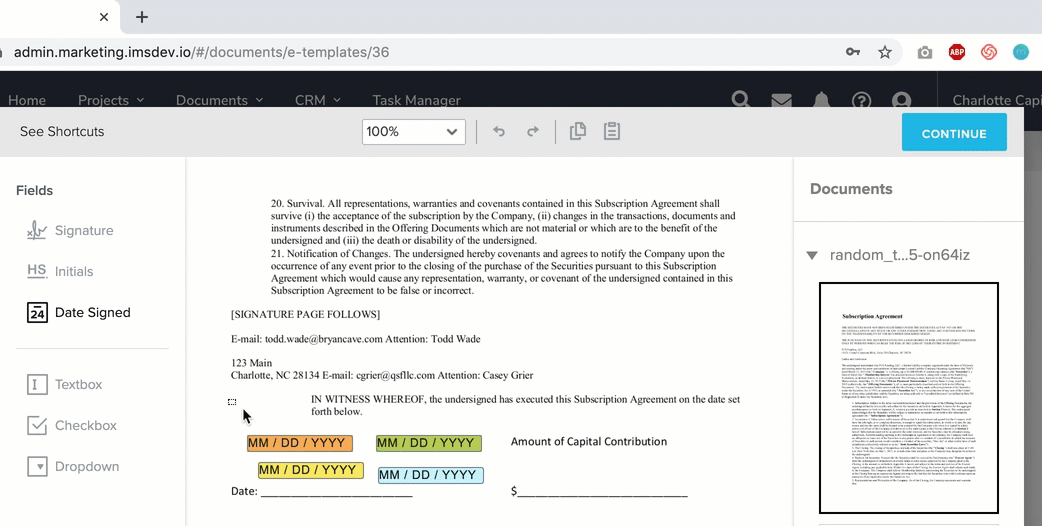 4. After they are aligned to the top or bottom, they are ready to be merged together. Select the grouping of fields and choose one of the following icons.

5. After the fields are merged together, it is ready to be signed!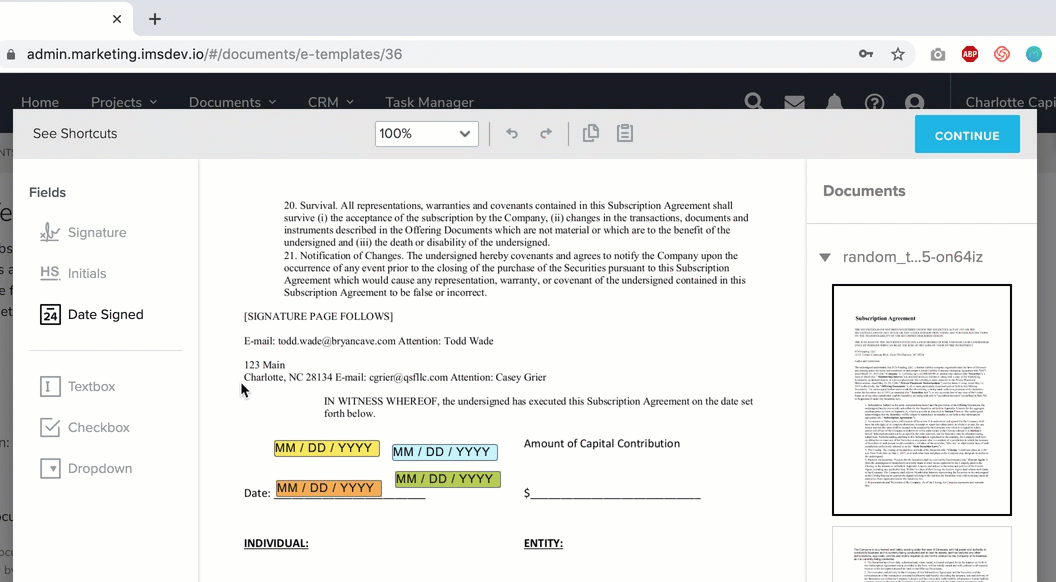 Grouping Checkboxes
Place the checkboxes you'd like to add onto the document.
If multiple signers need to interact with the checkboxes, follow the steps above for aligning and merging fields together first.
Once the checkboxes are placed on the document how you'd like them, you have several options including making a checkbox a Required Field, Checking by Default, or Grouping boxes together. To alter the settings of a single checkbox, simply select the checkbox and update the settings.
To group checkboxes together, select all the checkboxes and update the settings on the right navigation panel. Users may also choose requirements for how many checkboxes need to be checked, if a checkbox should be marked by default, and so on.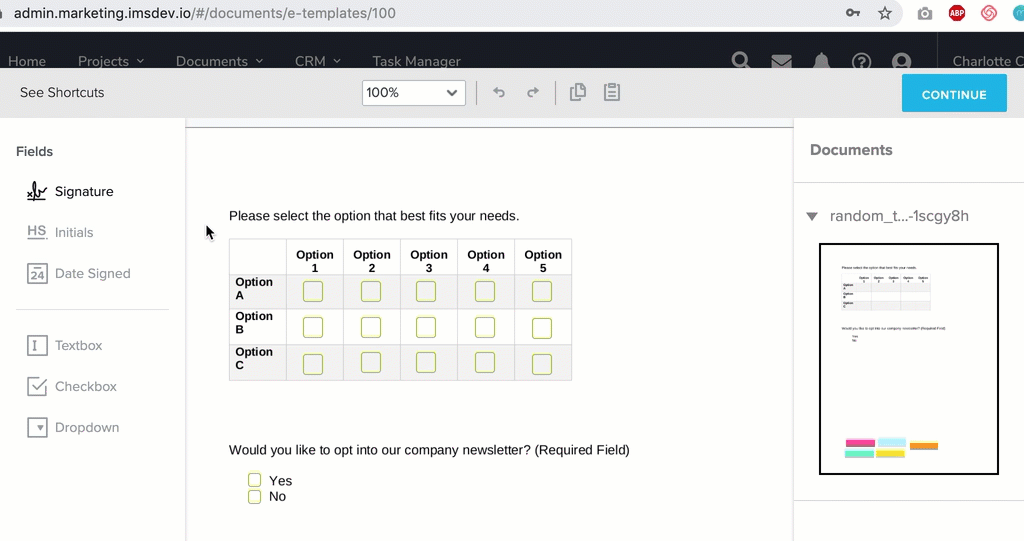 Radio Buttons
Radio buttons will be automated grouped in pairs of two. Use radio buttons when creating fields where the signer only has 2 options to choose from. If you need additional options for signers to select, use Grouped Checkboxes. Radio buttons can be required to answer by the signer by toggling on 'Required Field' on the radio button grouping.