Investor Relations Support Contact Information
Overview
IMS displays support contact details to investors on the Investor Portal that will direct investors to reach out to your firm's Investor Relations support team member or similar role. IMS will continue to display our Technical Support contact details (should that be included in your contract) on Investor Portals but this new field can be used for Investors to get further support if they have internal questions about their distributions, participating in a deal, or other questions outside of the scope our Support team at IMS can answer.
Step by Step
Step 1
Navigate to Profile and Preferences at the top right of your screen and select Admin Settings.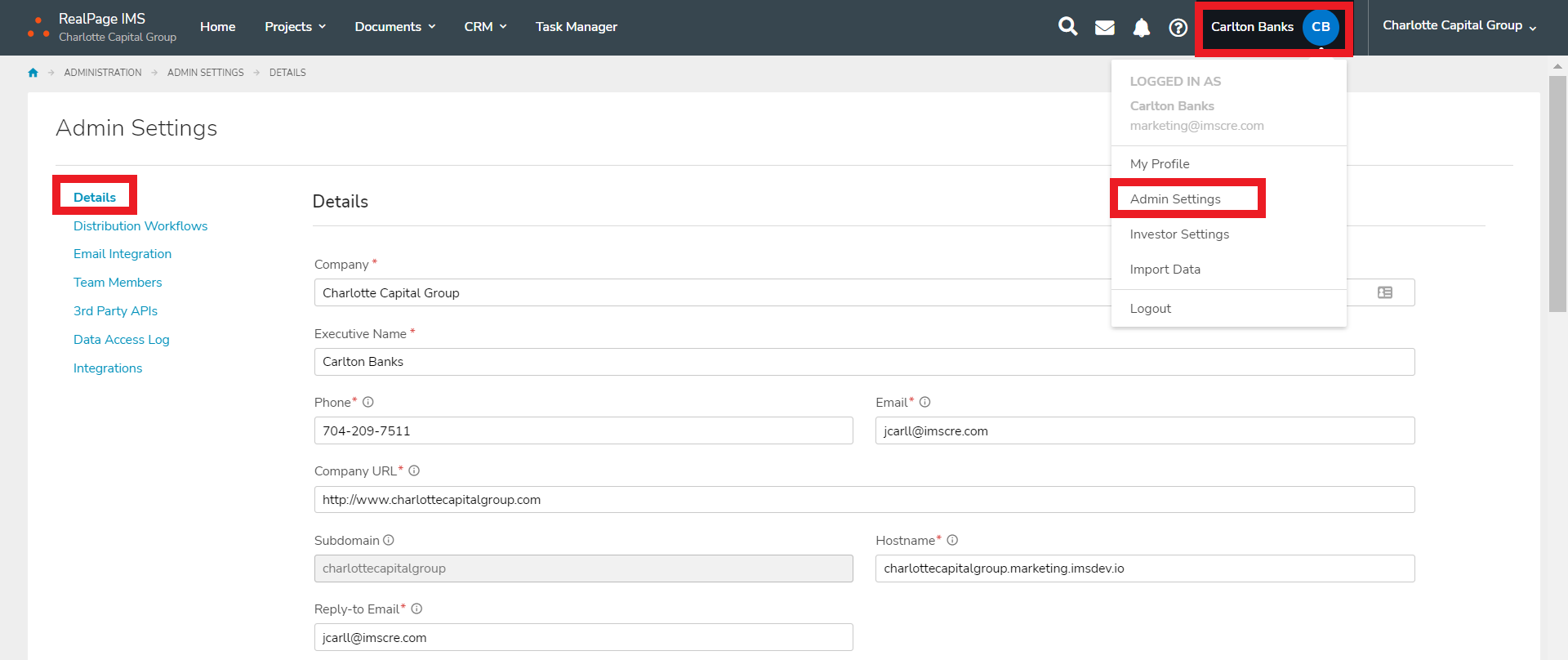 Step 2
On the Details section, scroll down until you see Support Contact.

Begin filling in the relevant contact information that you'd like displayed on Investor Portals. Please note that you may choose to display the Email, Phone Number, or both on the Investor Portals. Click Save.

This information will display in the bottom left on the Investor Portals.