Step 1: Go to the desired entity/class. Click the 3 dots (…) on the top right. Then click the Add/Edit Classes.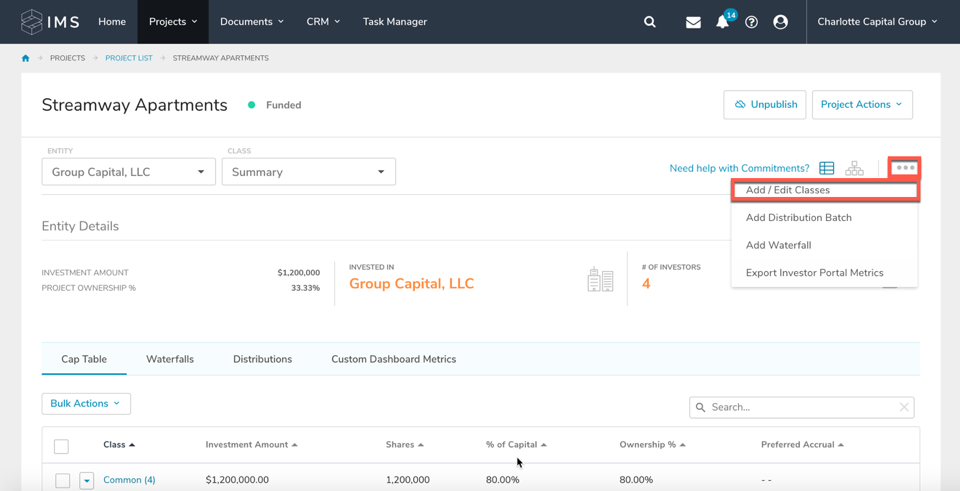 Step 2: If desired, edit any of the equity class details. Here, you can also add or delete the classes. Click Next.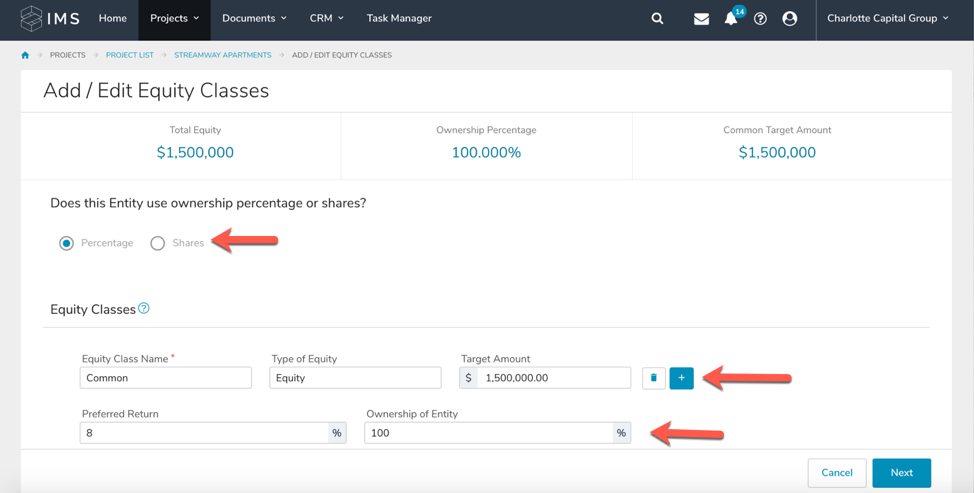 Note: When deleting a class with data associated with that class (investments, distributions, etc.), you will receive a prompt to acknowledge that all applicable items will also be deleted. Please be aware that the process of deleting is permanent, and classes and associated details may take a few minutes to delete. You will receive an email when the process is complete. Click Delete. Click Next (if applicable) and then click Save.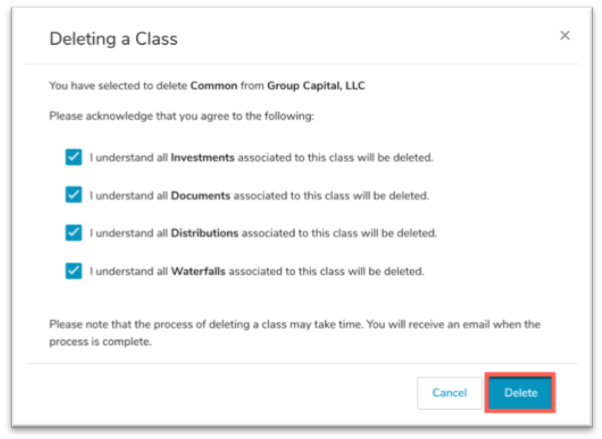 Step 3: Here, you will have the ability to see all investors in that class (or classes). Note the option to Expand All to see the details of the investments and to edit all the details of the investment. Any edited fields in the class need to meet 100% ownership and reach the investment amount. Click Save.