Is there a limit to how many templates I can create?
No, you can have an unlimited number of templates. This allows you the ability to setup Project level specific reports, if desired.
Can I customize the names of the fields I can pick for a table?
Yes, any existing dashboard preferences that you have customized will pull through to investor statements. This is located under Investor Settings>Dashboard Preferences. (On the new portal, this is located under Investor Settings>Investment Metrics.)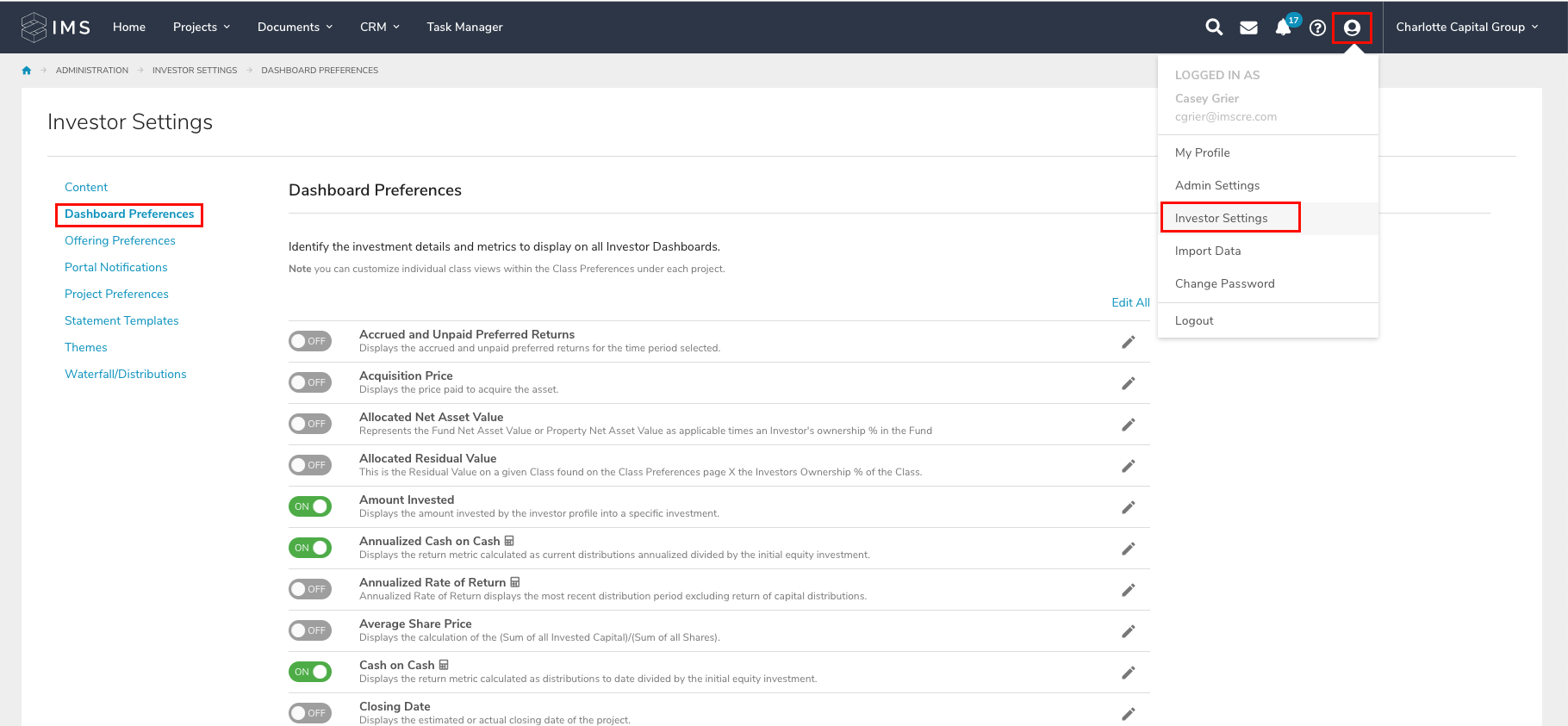 In addition, you can choose to re-name any field by clicking on "Define column headers" in the Template Manager, which is found under Investor Settings>Statement Templates. These will drive the column name headers for all your reports.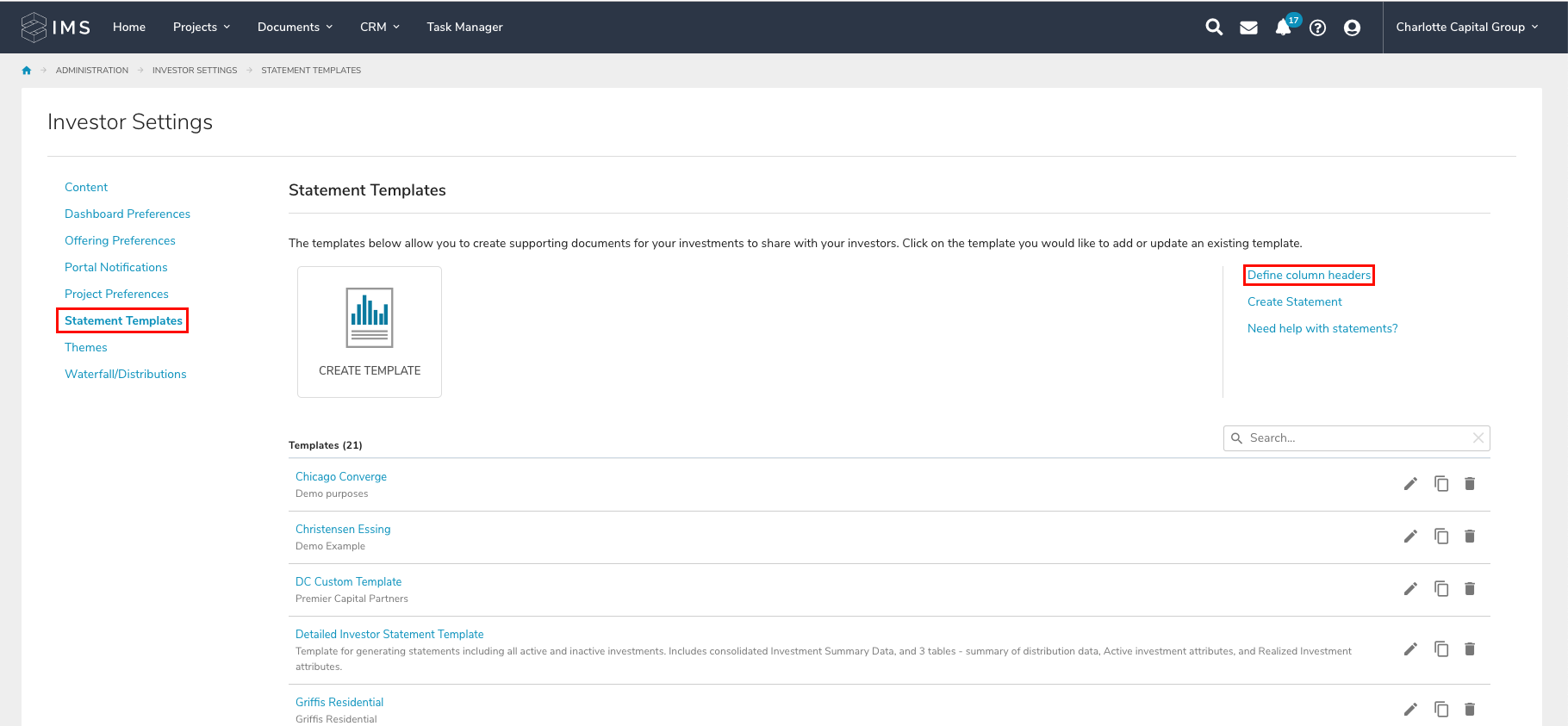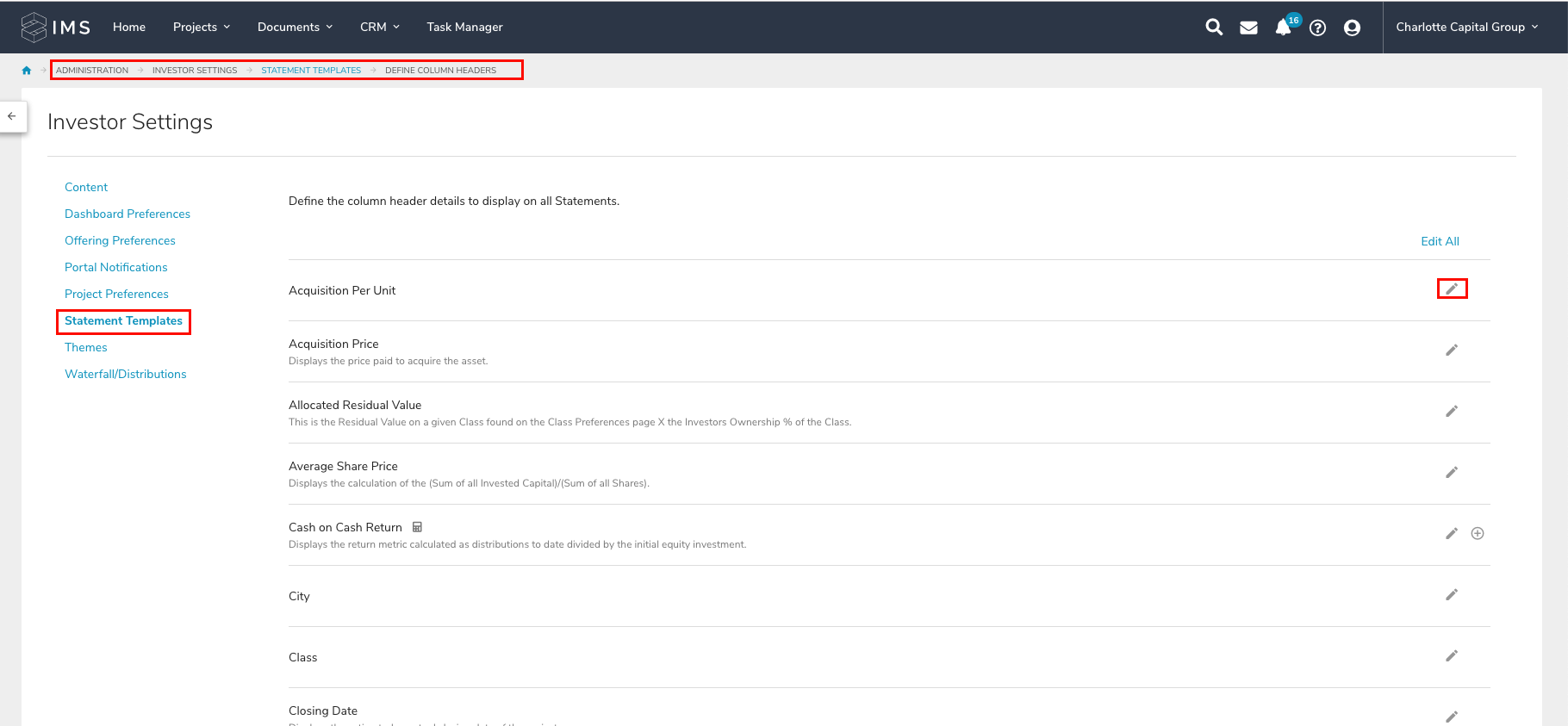 What do the Start Date and End Date drive on my reports?
The start date and end date will drive the distribution data that is pulled for your reports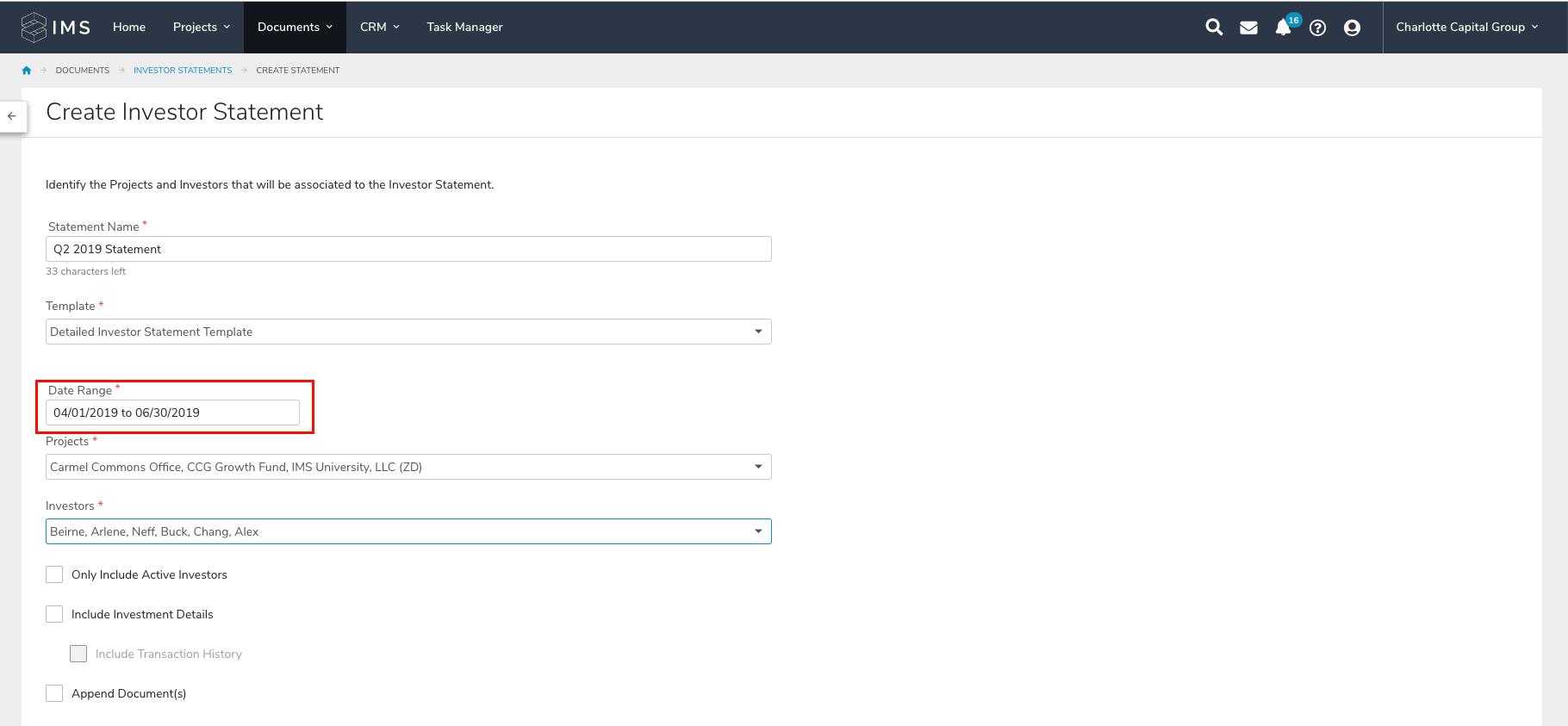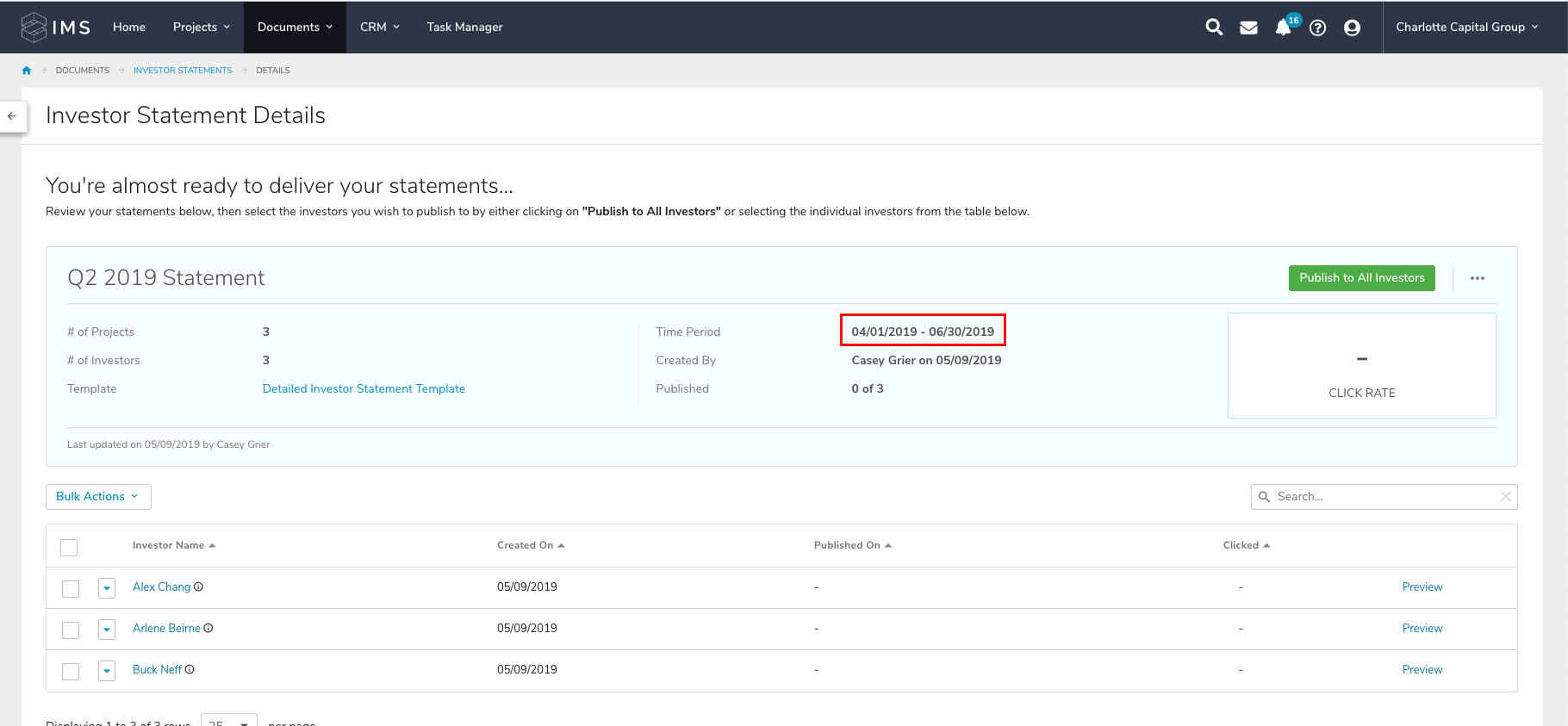 Can I copy an existing template to experiment and make modifications?
Yes, there is a "duplicate" icon next to the edit icon on each template. This will create a copy of the template, so you don't have to start from the beginning each time you want to add another or edit without losing your existing template.

How long should it take to generate my statements?
This will depend on the complexity and number of reports you are generating. In stress testing, we ran detailed statements on upwards of 1,200 investors at a time and found these could take up to 15 minutes to complete. You will receive real time feedback within a statement batch indicating which statements are complete.
What does the "Click Rate" within a statement batch mean?
This is measuring individuals that actually logged in and clicked on the PDF document that was created. This is not a measure of individuals opening a notification that you sent them.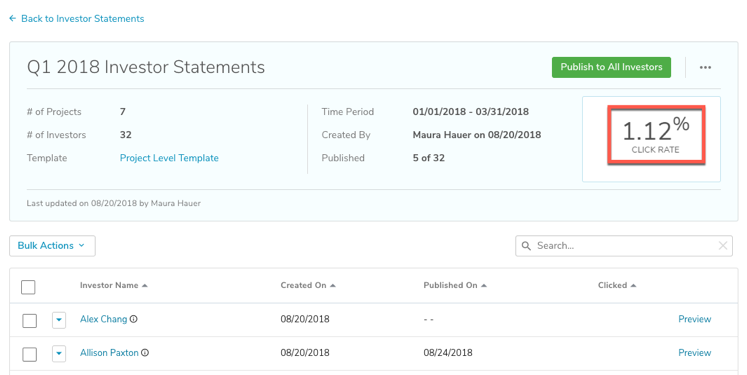 How are an investor's profiles tied to the report?
When generating an investor statement, the system will pull information for the individual and any profiles for which the individual is marked as the "Responsible Party." An individual tagged as the responsible party for a Trust and an IRA account will have data from three profiles in the report. The system will not generate a report for anyone with "Secondary/View Only" access. You can confirm and manage the profiles that a user has by going to the connections tab in CRM.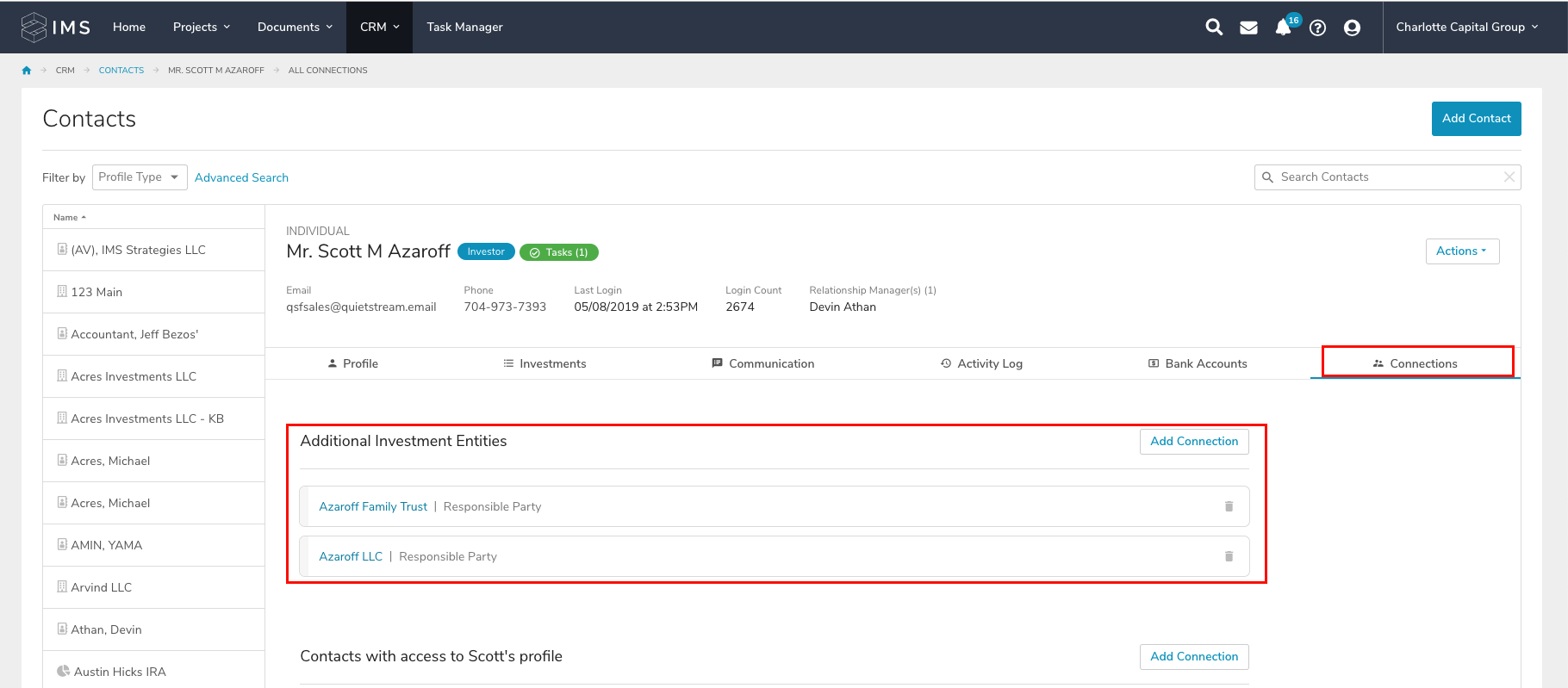 My company logo does not look good on the statement. What should I do?
If the Default Logo is white/light in color, please upload a new version of the logo so it will appear on a white background. We recommend logos as a JPG or PNG with a white background.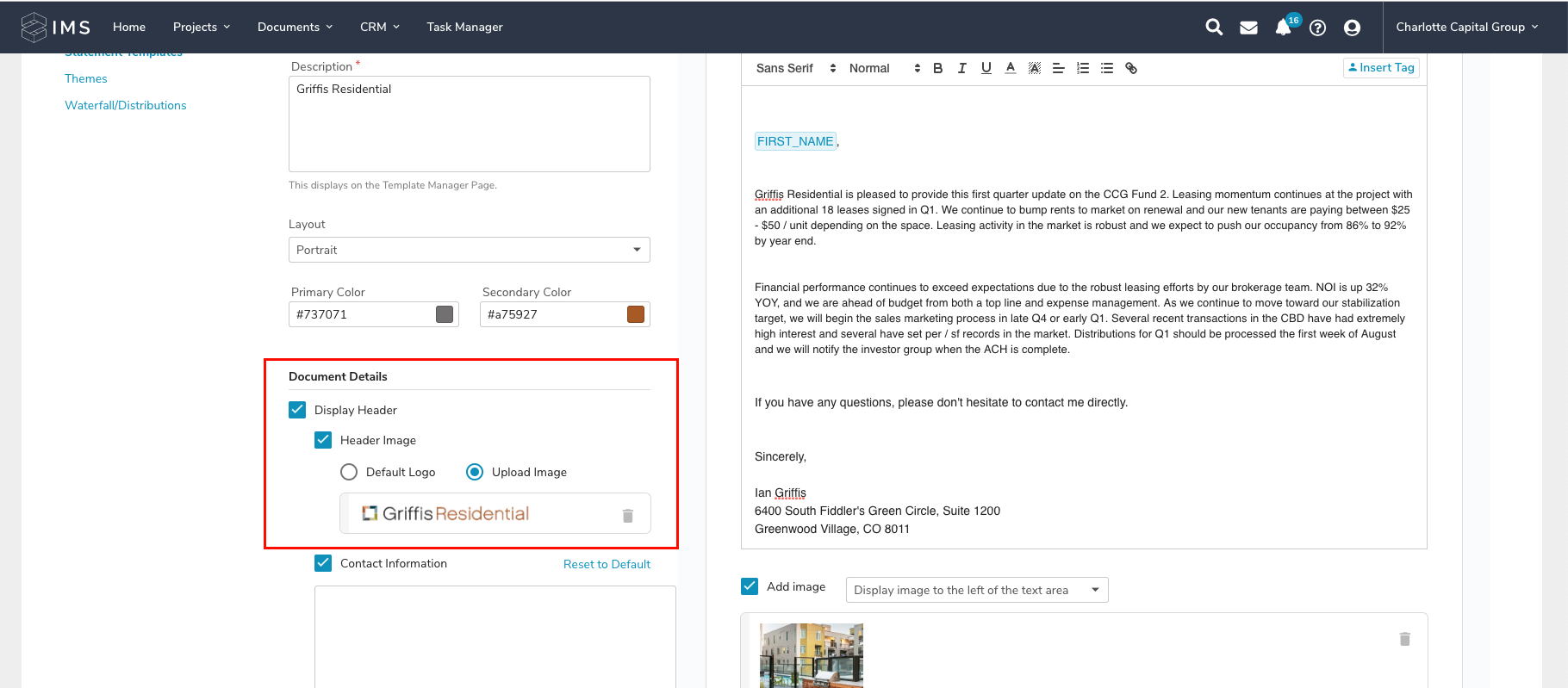 Why is there a red triangle when I try to generate my statement?
Typically this issue is caused when a malformed PDF is appended to the statement. In order to correct this, you should open your PDF, navigate to the print menu, and select "Print to PDF." This will create a new PDF. You will then click the 3 dots in the top-right, and select "Edit". Then scroll to the bottom of this page, remove the old pdf, and upload the new one.