Step By Step:
Users will need to contact support@imscre.com to request to have this enabled on a user basis and should be reserved for trusted team members that need access to sensitive information.
Authorized users will be able to Export Banking/Tax Information through the following steps:
Step 1: Click CRM then Contacts. Choose the desired contacts to export this information by checking the boxes next to their name. Feel free to use the Advanced Search feature for this. Once you have the desired contacts checked, click the Bulk Actions option, then click Export Banking/Tax Information.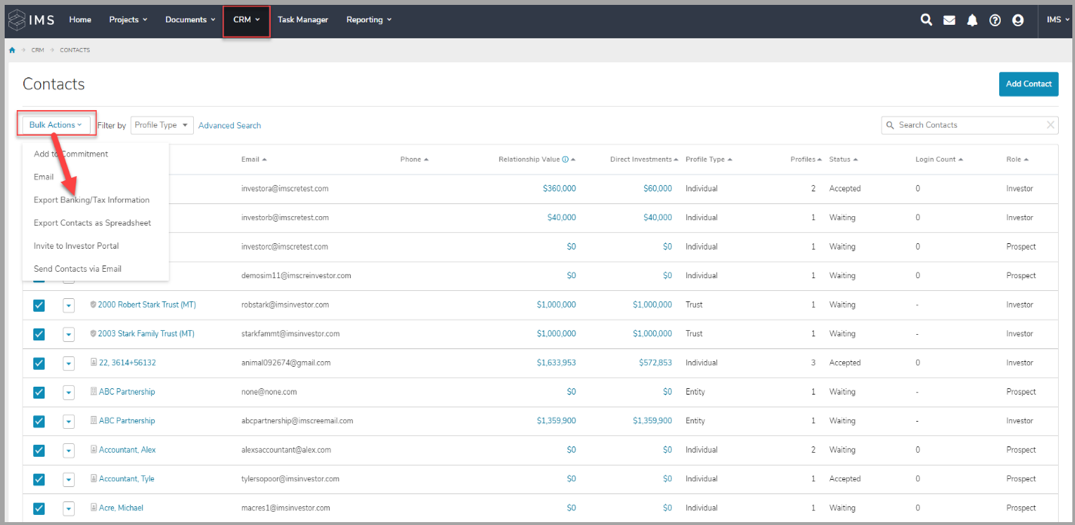 Step 2: Read the "Attention" pop-up. Click OK if you wish to proceed.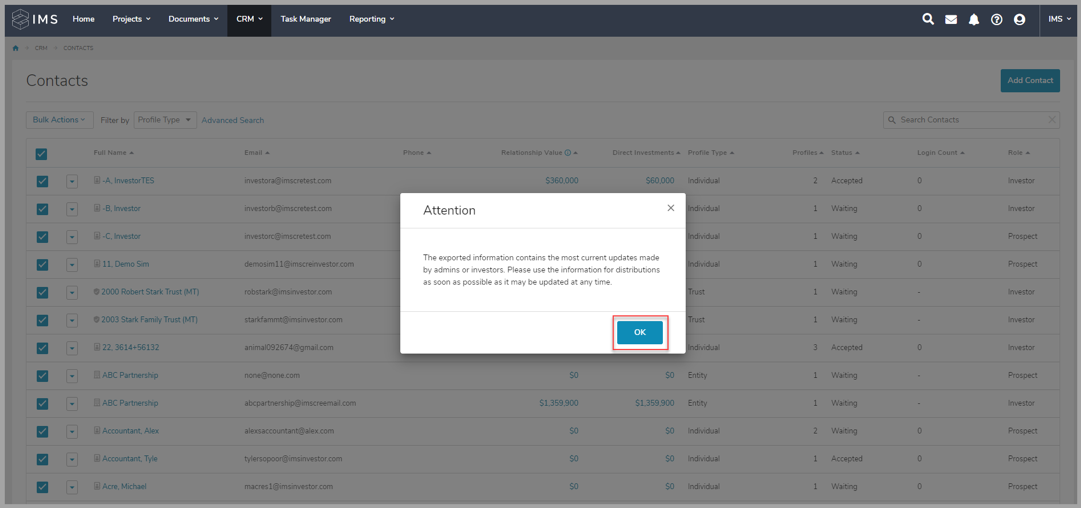 Step 3: You will see your export begin downloading. Once downloaded, open the Excel export. Notice the two tabs: 1) Sensitive Data by Profile and 2) Sensitive Data by Project.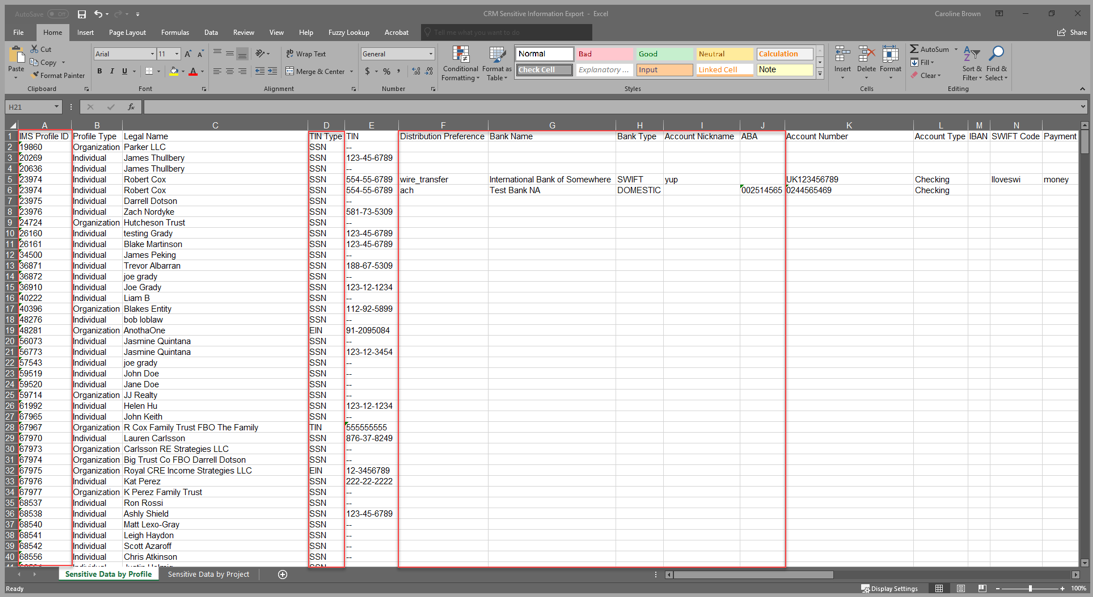 A list of all data access exports will be housed in a Data Access Log. All documents contained here will be encrypted as they will be accessible by all Team Members. This log will detail what data was accessed, who accessed it, and when it was accessed.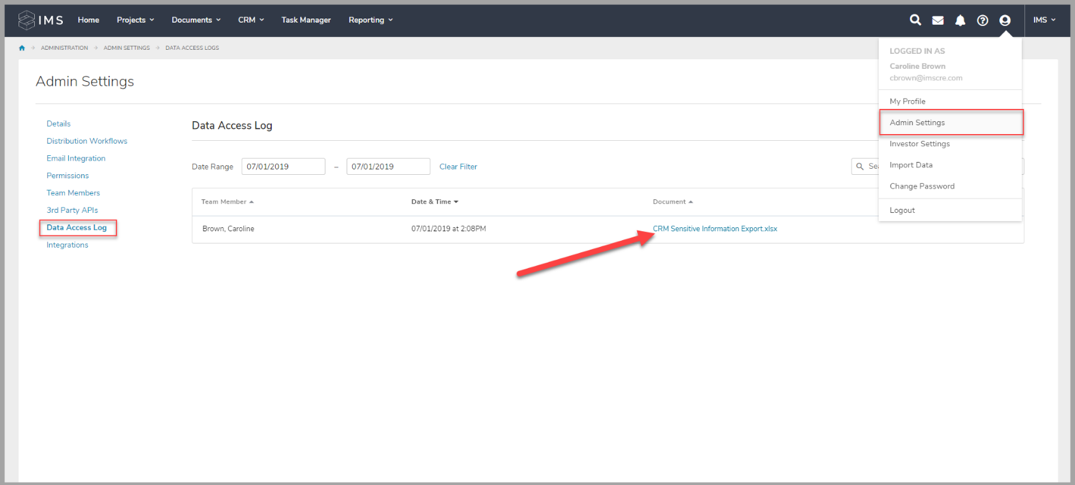 Users can sign up to receive a notification whenever sensitive data has been downloaded from the platform. This provides an easy way to add an additional layer of security and monitor when teammates are pulling Tax ID's and Bank Account data.