Step 1: Click the Projects tab on the top bar. Click Project List. Click + Add Project at the top right.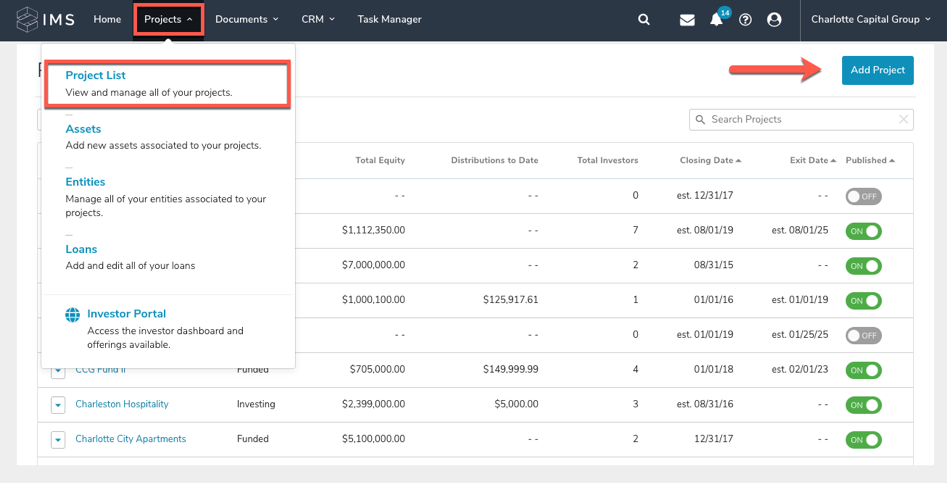 Step 2: Complete the fields. Click Next.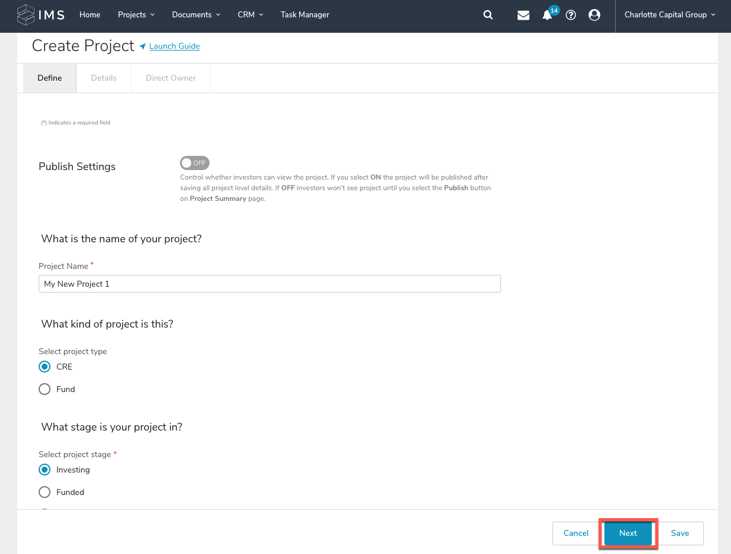 Project Type

CRE - Investments directly into a particular property
Fund - Investments into a fund that will then invest in multiple projects.
The differences in functionality between the two options are around fund-specific investor dashboard display options for fund projects, including the ability to display "Fund Details" that show investors information on each of the fund's investments.
Project Stage - to see what metrics are associated to which status, check out the Dashboard Preferences page here.

Investing- should be used for CRE projects that are still raising capital and fund projects where you do not wish to automatically allow oversubscription
Invested- should be used when your capital raise is complete but the project is still active
Liquidated- should be used when a project has been exited and is no longer distributing
Syndicating- this status automatically allows oversubscription beyond your target amount and is designed for fund projects

Close/Exit Dates if applicable
Publish Settings

This is one of several places that you can publish/unpublish your project.
This drives whether the project and all associated information (sales offering, distributions, documents, etc.) appear in the investor portal under the dashboard and offering pages.
An unpublished project will not populate on an investor statement

Show Classes

Having classes visible makes it easier to build out your project and makes it a bit more intuitive from the Org Chart view of the project
Many clients opt to turn these off after they've built the project for a 'cleaner' look.
Step 3: Click the details tab. Complete the Asset information which includes property name, address, and various property details. Click Save.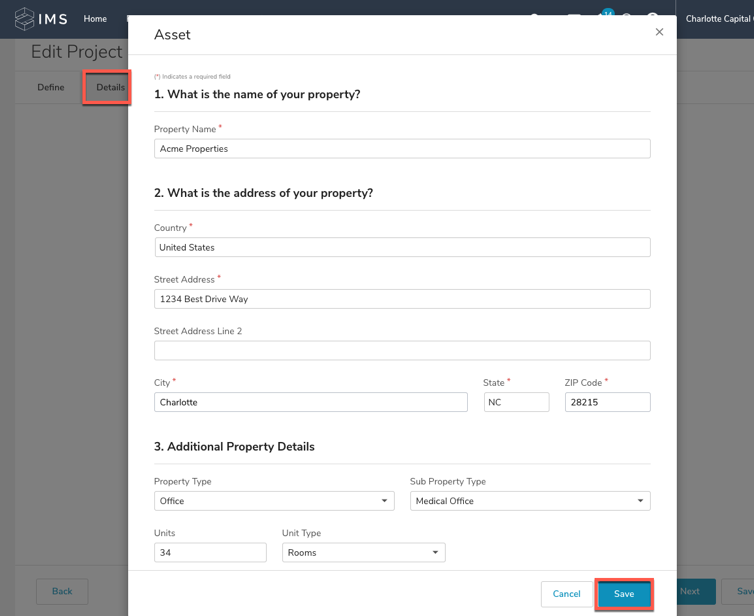 Step 4: The newly added asset will appear in the list. To add image(s), click the Add Image option. Drag and drop or browse your files for the image(s). Click Done. Click Next.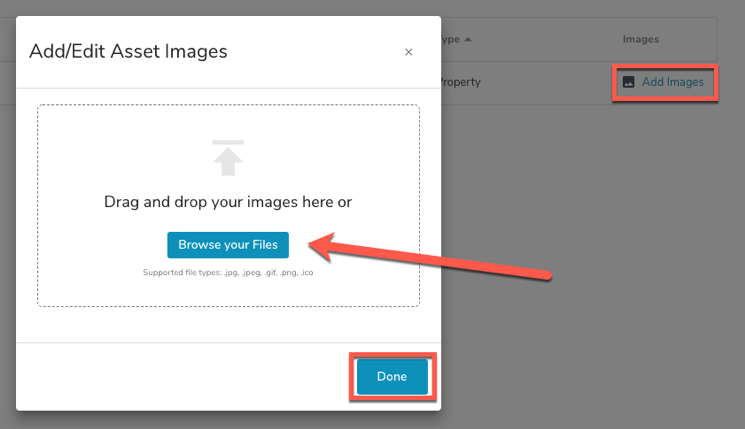 Step 5: Click the direct owner tab. Add your Direct Owner's entity in the field or add a new entity. Click Save.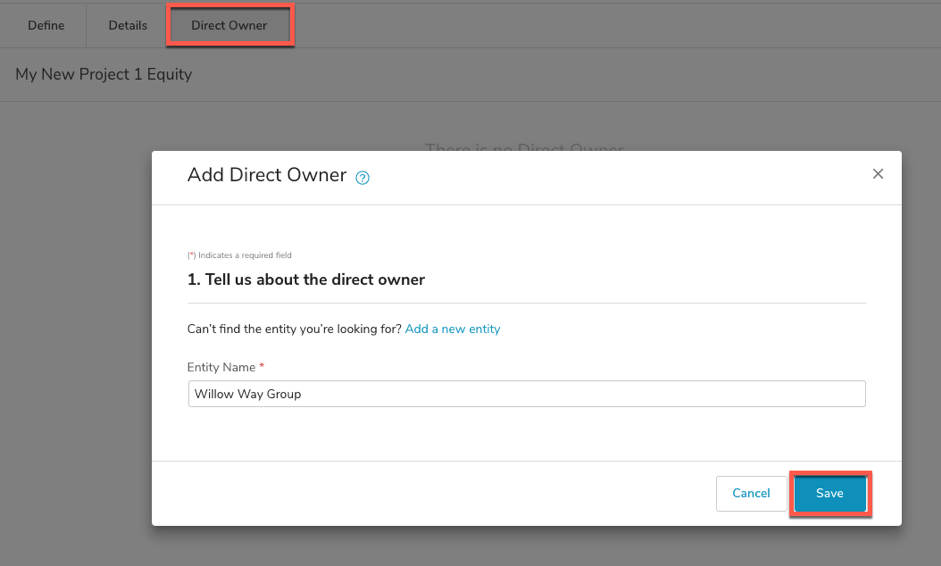 To see our guide on Adding Investments, click here.