To help you get started with building out your new project, we've included both a video and written step by step instructions to better suit all learning styles!
Below are some related articles you may find useful:
How to Add an Entity to your Account
How to Add Classes to your Project
How to Create a Multi-Tiered Project
Step 1: Select the Projects tab on the top bar. Select Project List. Select Add Project at the top right: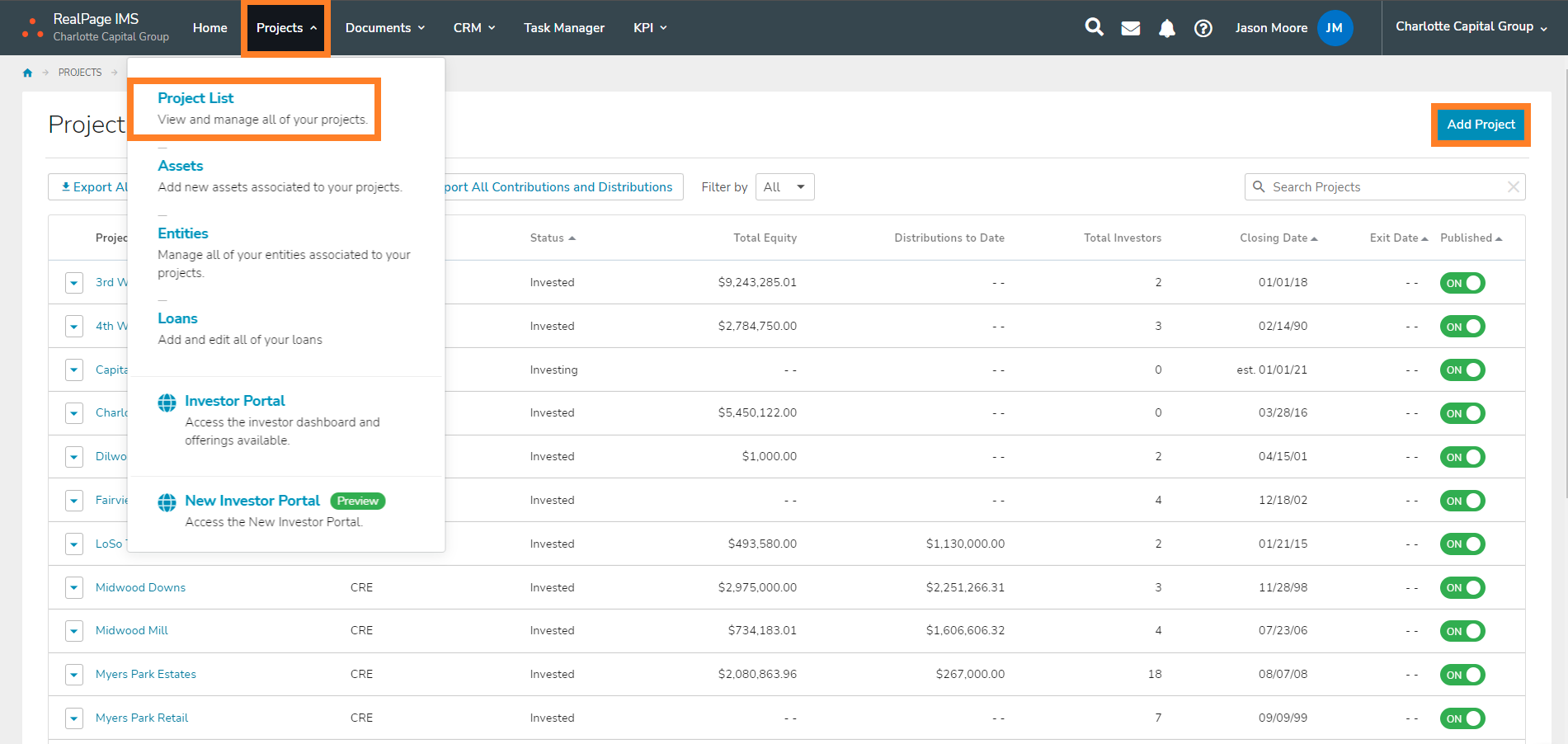 Step 2: Complete the fields. Note the required fields as indicated by the red asterisk (*). Select Next: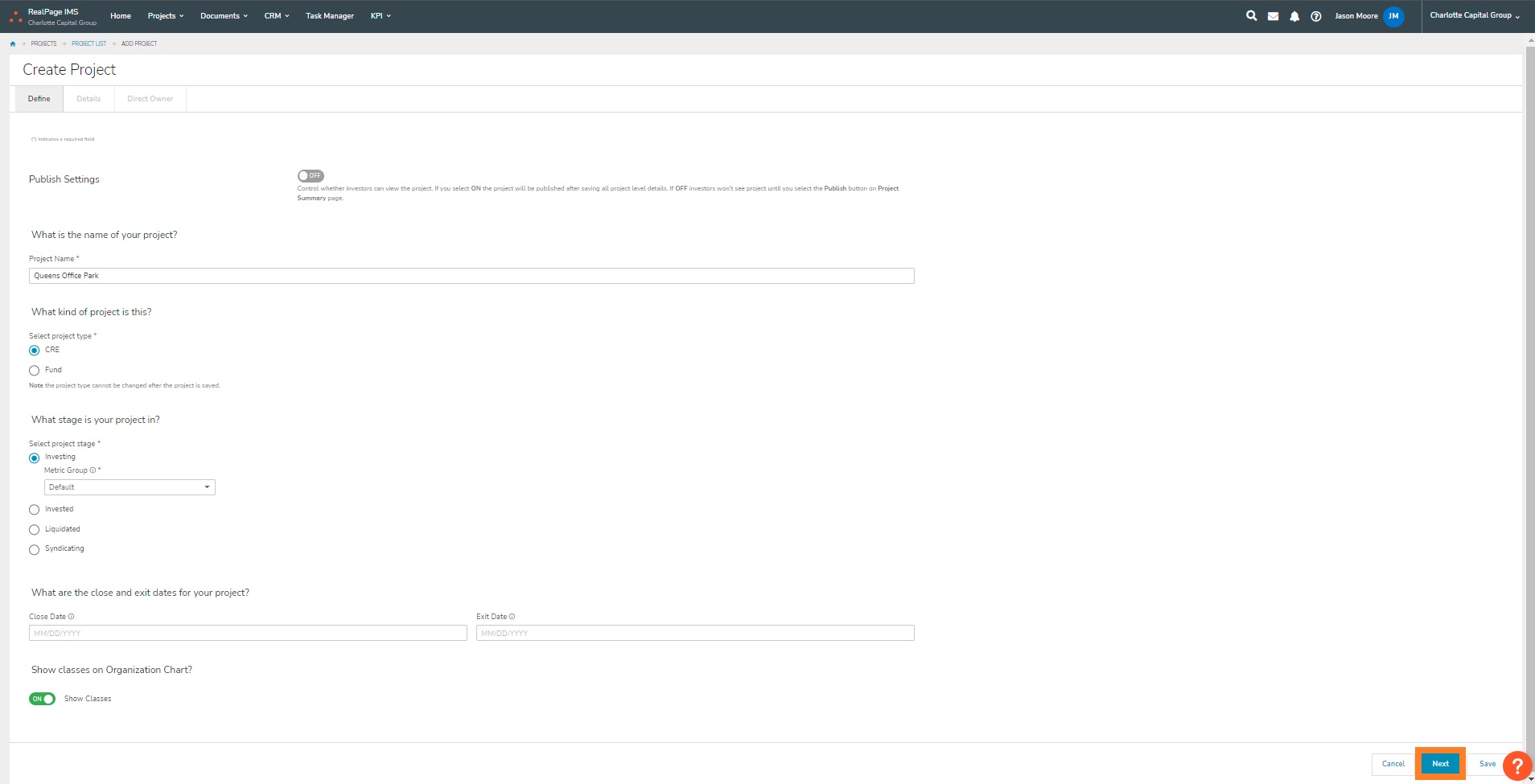 Project Type: CRE or Fund

CRE - Investments directly into a particular property
Fund - Investments into a fund that will then invest in multiple projects. Fund-specific Investor Dashboard display options for Fund projects, including the ability to display 'Fund Details' that show investors detailed information on each of the Fund's investments.
Project Stage: To see what metrics are associated with which status below, check out the Helpcenter article on Offering Preferences.

Investing- For CRE projects that are still raising capital and fund projects where you do not wish to automatically allow oversubscription.
Invested- To be used when your capital raise is complete, but the project is still active.
Liquidated- To be used when a project has been exited and is no longer distributing.
Syndicating- Automatically allows oversubscription beyond the initial target amount. Designed for Fund projects
Close/Exit Dates (if applicable)
Publish Settings:

One of several places that you can publish/unpublish your project.
This drives whether the project and all associated information (sales offering, distributions, documents, etc.) appear in the Investor Portal.
An unpublished project will not populate on an investor statement

Show Classes:

Showing your classes makes it easier to build out your project, as it will be more intuitive from the Org Chart view of the project.
Feel free to toggle to the 'OFF' position after you've built the project for an entity-only view of the org chart.
Step 3: Select the Details tab at the top of the page or simply click Next at the bottom. Complete the Asset information, which includes the property name, address, and various property details. Select Save.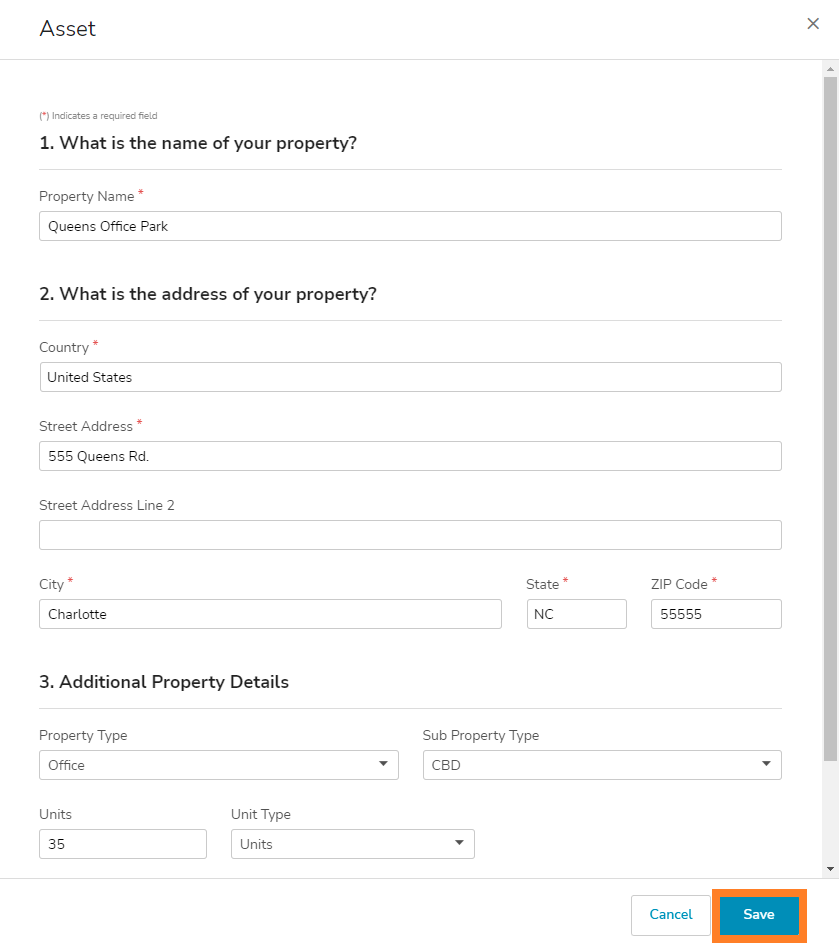 Step 4: The newly added asset will appear in the list. To add an image or set of multiple images, select Add Images. Drag and drop or browse your files for the image(s). Select Done.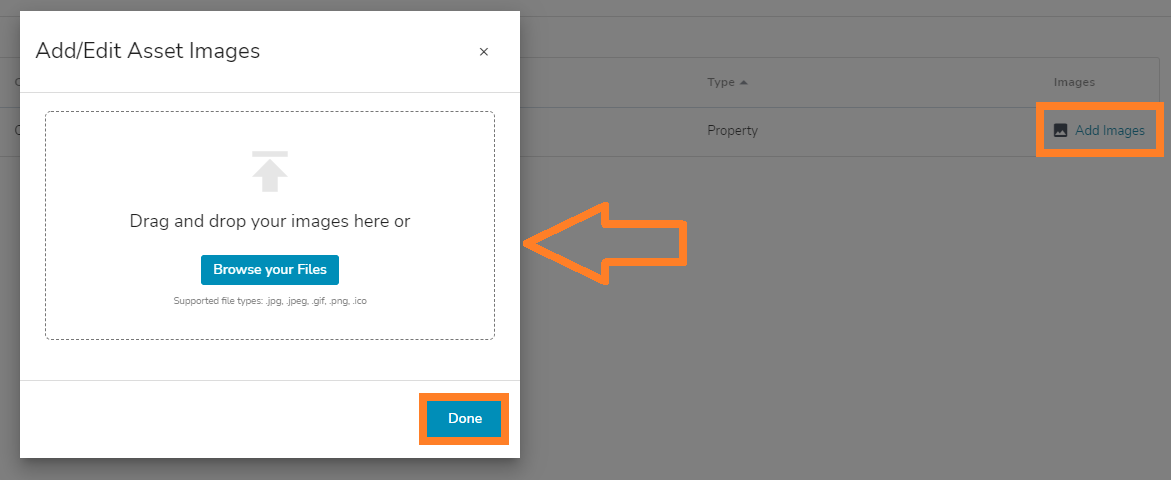 Multiple Asset Images: If you upload multiple asset images, you can click and drag the images to the position you wish for them to display on the Investor Portal. Also, note the ability to delete one single image at a time or 'Remove All' to remove all images at once. Once the correct order is set, select Done.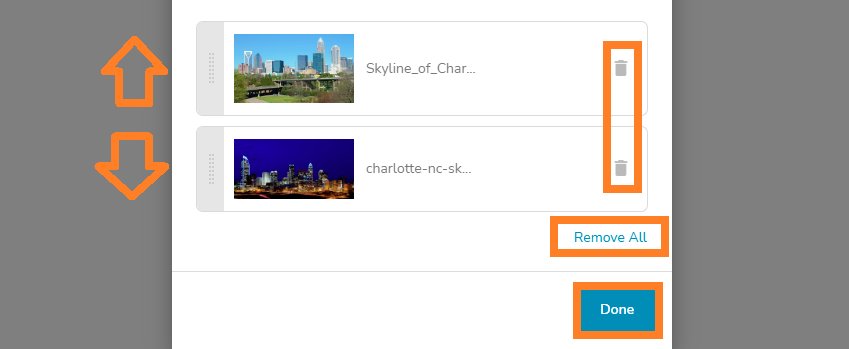 Step 5: Click the Direct Owner tab. Start typing to find the entity that you added from, or select 'Add a new entity.' Select Save.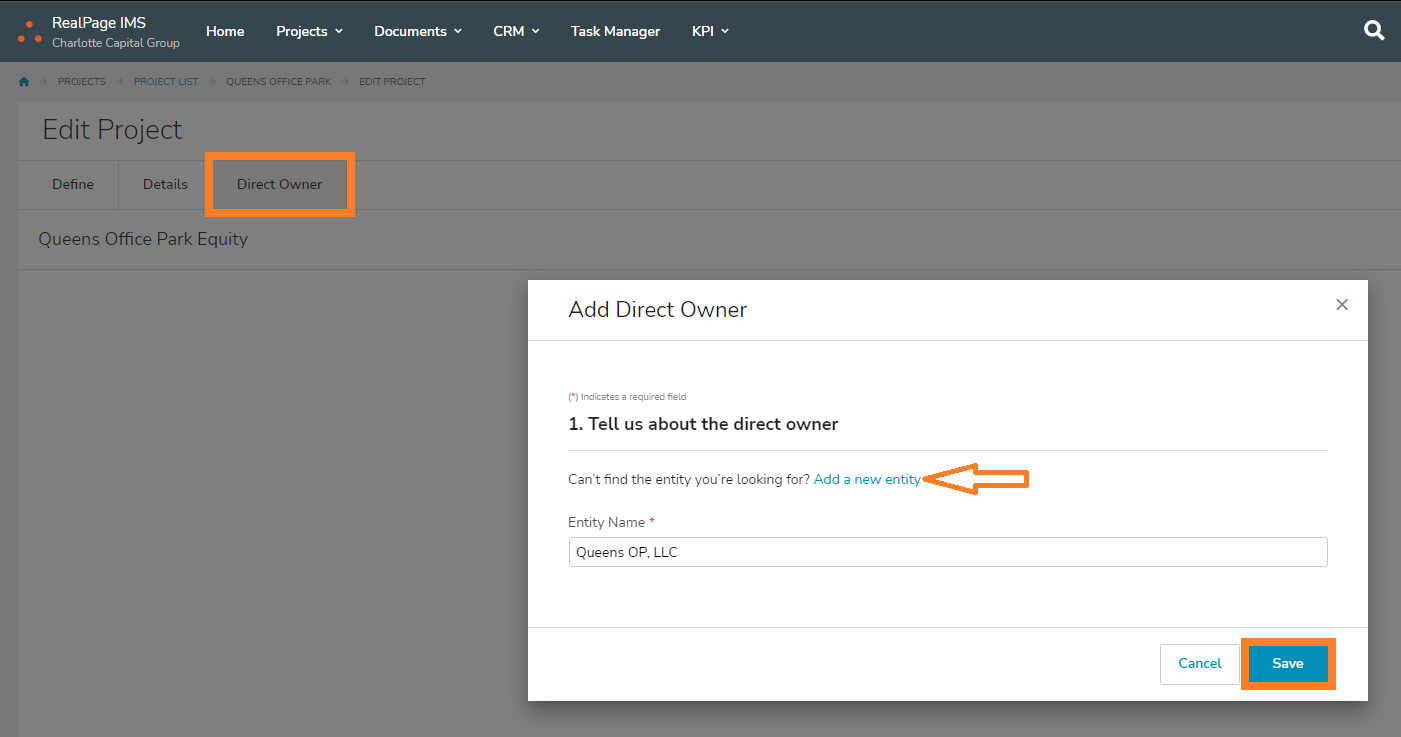 Now it's time to create your classes! We recommend that any investors receiving payments in a similar manner via waterfall be grouped in a class (For example, a General Partner, a Limited Partner, or a Promote Partner). This also allows for each class to have its own individual sales offering.