Step 1: Click the Projects tab on the top bar. Click Project List. Click + Add Project at the top right.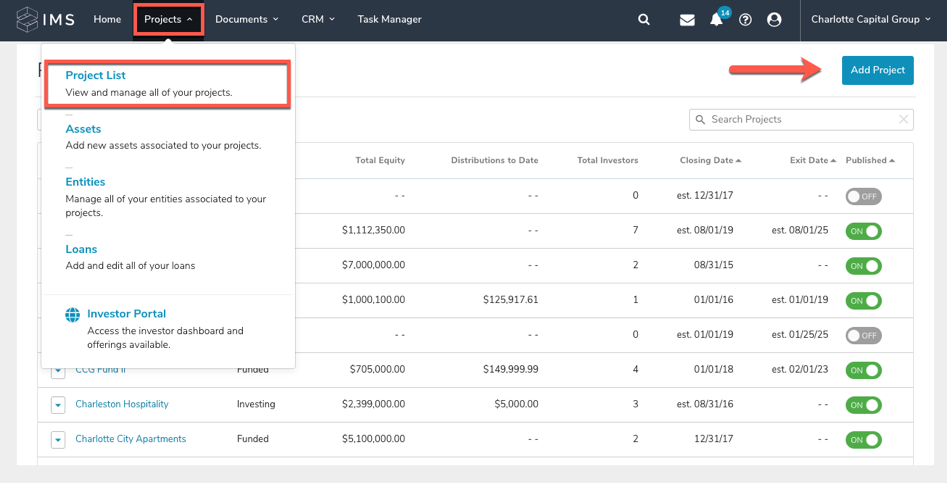 Step 2: Complete the fields. Click Next.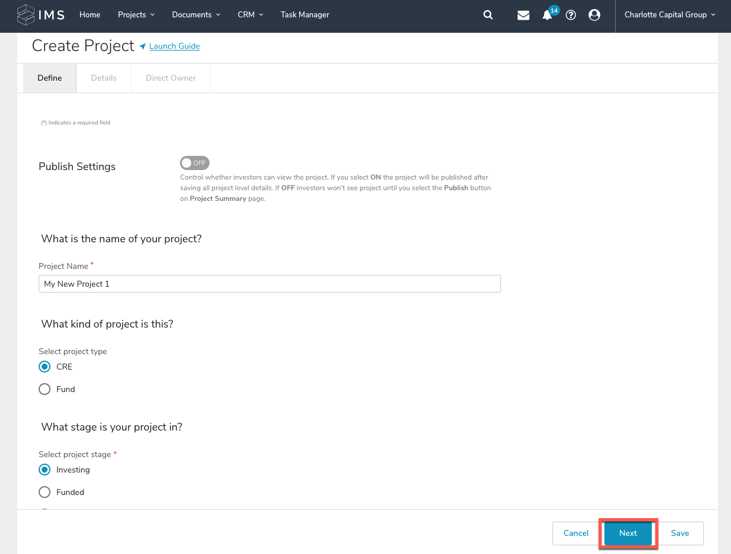 Step 3: Click the details tab. Complete the Asset information which includes property name, address, and various property details. Click Save.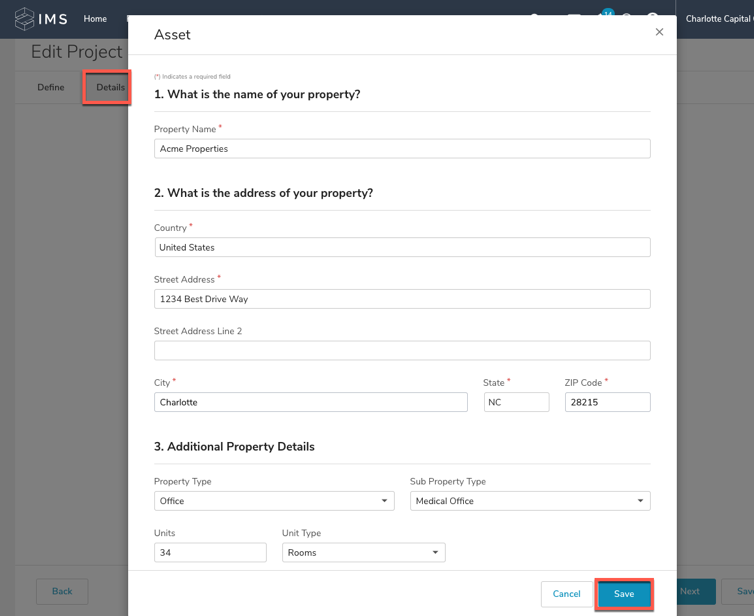 Step 4: The newly added asset will appear in the list. To add image(s), click the Add Image option. Drag and drop or browse your files for the image(s). Click Done. Click Next.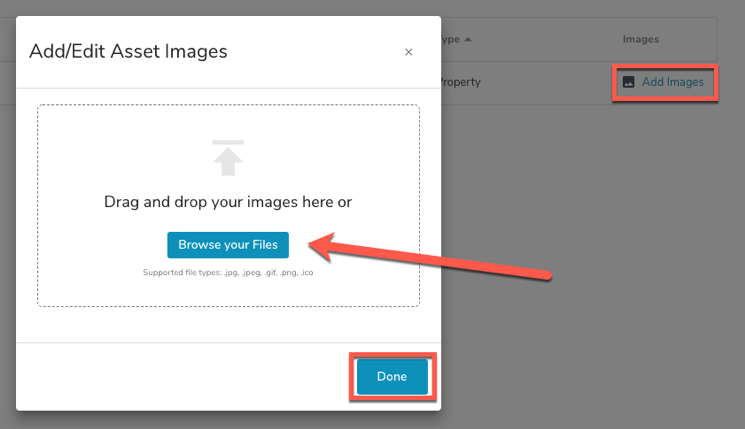 Step 5: Click the direct owner tab. Add your Direct Owner's entity in the field or add a new entity. Click Save.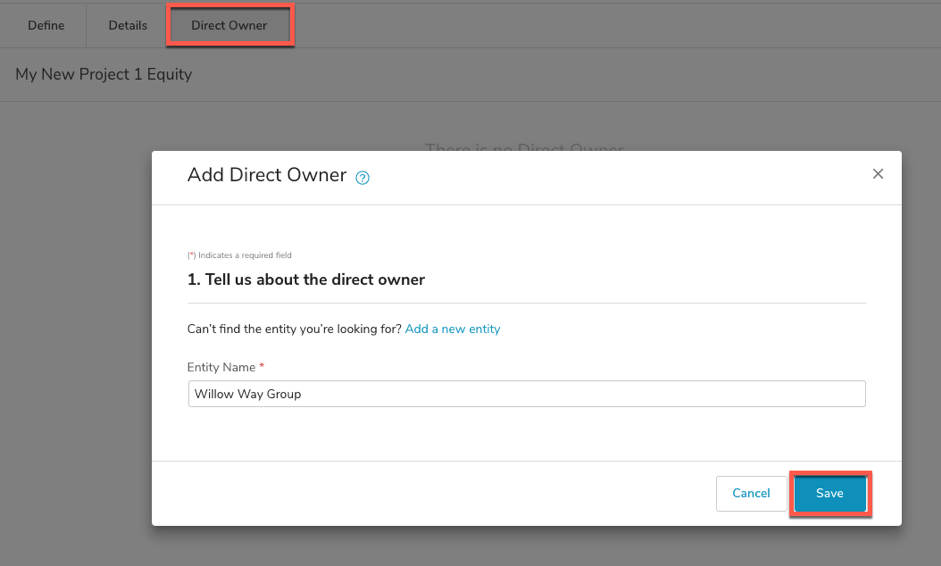 To see our guide on Adding Investments, click here.