How to Upload an Asset/Class Level Document
(Updated 03/19/2019)
Click on Documents, Personal & Project Documents on the Site Navigation Panel on the top of the screen. This view will show you Auto Generated Folders. The IMS System Documents section contains a folder called Projects which will house all associated investor folders and documents. The My Documents – [Name] folder is a location where the Team Member can load documents for their internal use or to coordinate with their CSM or other Team Members. Here, if you are looking to share documents with Team Member(s), make sure to choose Share from the action dropdown to share it with Team Member(s).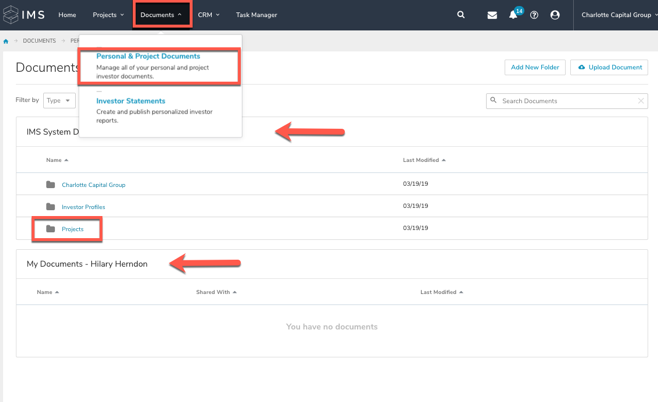 Click on the Projects Folder and navigate to the desired Project folder. The Documents section is structured like the project org chart. Click down into the entity and equity class names until you are viewing the desired class with the list of all investors within that class. Click Upload Document.



Drag and drop the desired document(s) or browse. Choose where you would like this file to be displayed on the Investor Dashboard. If you choose Investor Dashboard, choose the desired folder. Click Upload. Click Done.
Tip: These document(s) will be viewable by the list of investors that you see along with the file name(s). For example: You see Angela Chang, George Dawson, William Dylan, etc. on the list below. They can all view the Executive Summary, Operating Agreement, and the Q4 2017 Property Update that is being uploaded below.
*To confirm that the document was correctly uploaded, please Sign In as an investor within the list. To see our guide on Signing in as an Investor, click here.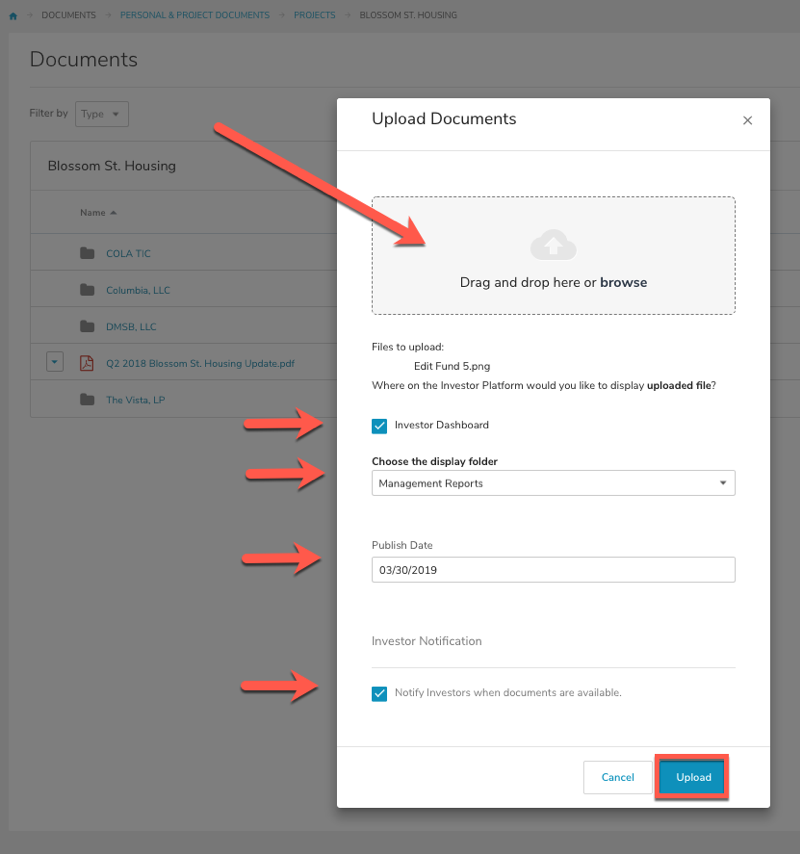 You will see your newly added document(s) added to the list.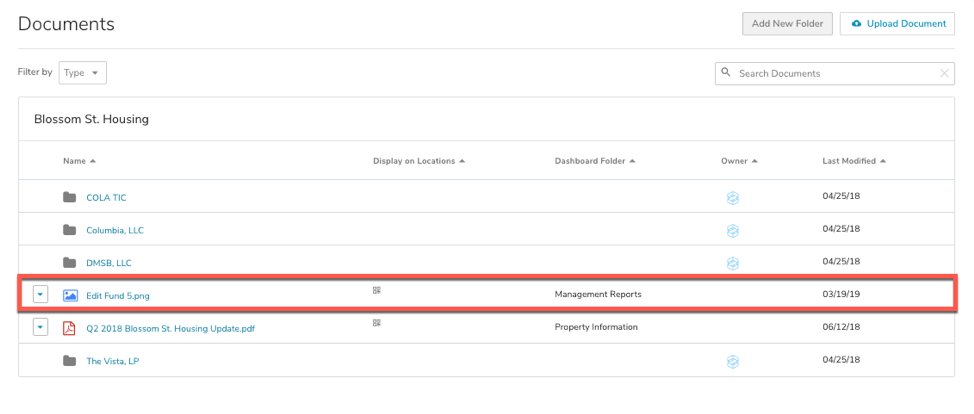 These documents will appear in the Documents tab for any investor associated with that Class. Here, they can view, save, or print their documents.