To export a NACHA file, select Projects from the top navigation bar. Select Project List from the drop-down menu:

Next, search for the Project you want to work with. Navigate to the Entity that is issuing the distribution, and select the Distributions tab: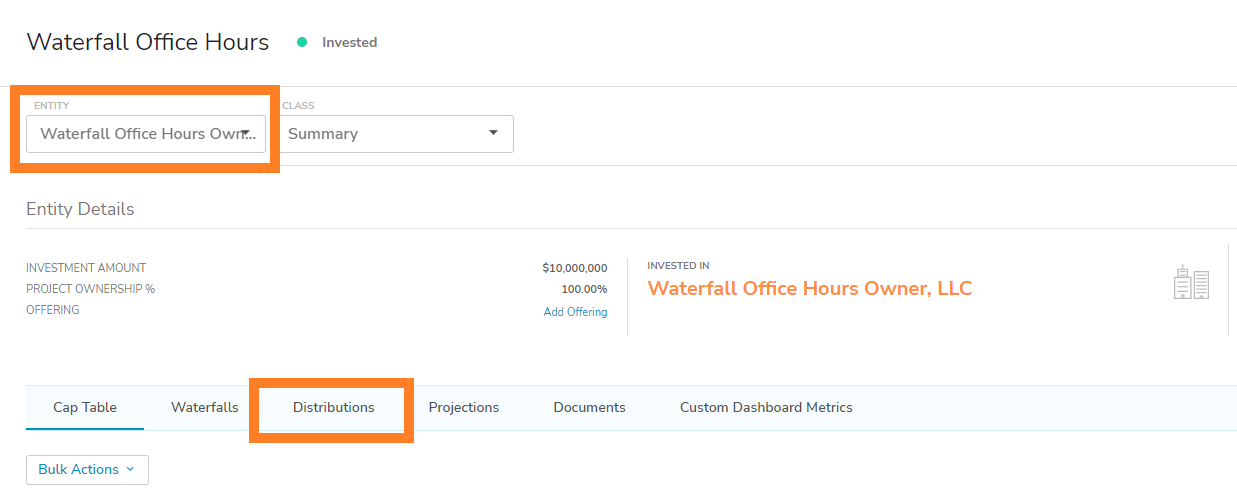 If you need to run a new distribution, please review Running Distributions with Waterfall.
The system will bring you to the batch details page where you can review the calculated distributions, and send for approval. A Distribution Batch must be in "Ready to Distribute" or "Distributed" to export the NACHA file. Select the Export button, and choose Export NACHA from the drop-down menu:

The system will notify you that your export is complete. Select the export from the Notifications icon (top right, or by selecting Profile & Preferences (your name) > My Profile > Exports. For security purposes, please note that files will be deleted after 5 days.
You also have the ability to choose Export Distribution from the Export button on the distribution batch screen, which will provide you with a spreadsheet containing the distribution information.