To export a NACHA file, click on Projects in the top menu then choose Project List.

Next search for the Project you want to work with. Navigate to the Entity that is issuing the distribution and then click on the Distributions tab.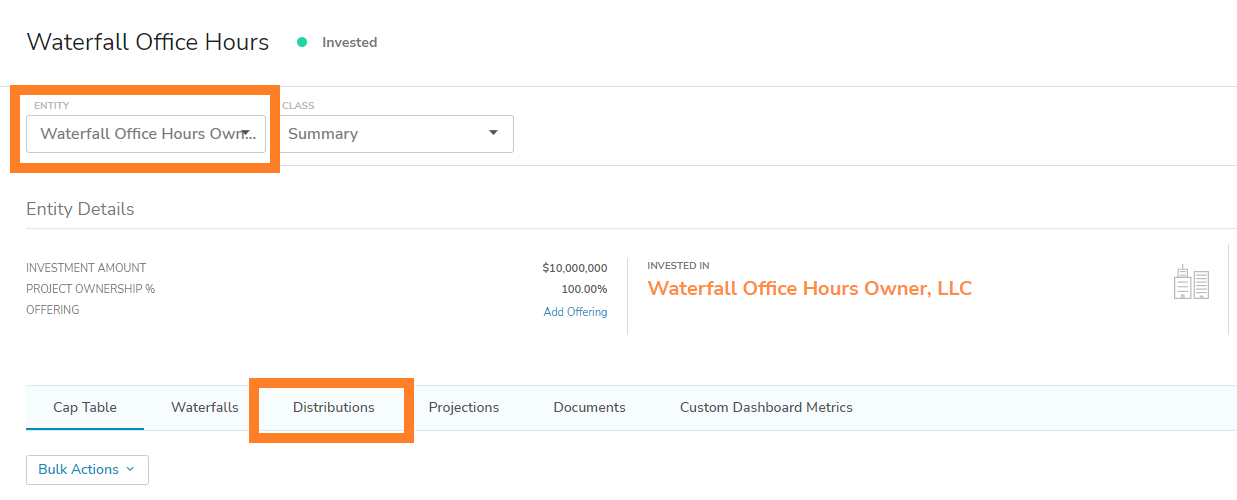 If you need to run a new distribution, please review this article.
The system will bring you into the batch details page where you can review the calculated distributions then send for approval. A Distribution Batch must be in "Ready to Distribute" or "Distributed" to export the NACHA file. Click on Export and select Export NACHA.

The system will notify you that your export is complete. Click on the export from the Notifications tab or by clicking on your name>My Profile>Exports. Please note that files will be deleted after 5 days for security purposes.