See the steps below for a guide on adding a new loan on the Sponsor Dashboard.
Step 1: Click the Projects tab and then click on Loans
Step 2: Click + Add Loan at the top right.

Step 3: Type in the Loan name. Click Create.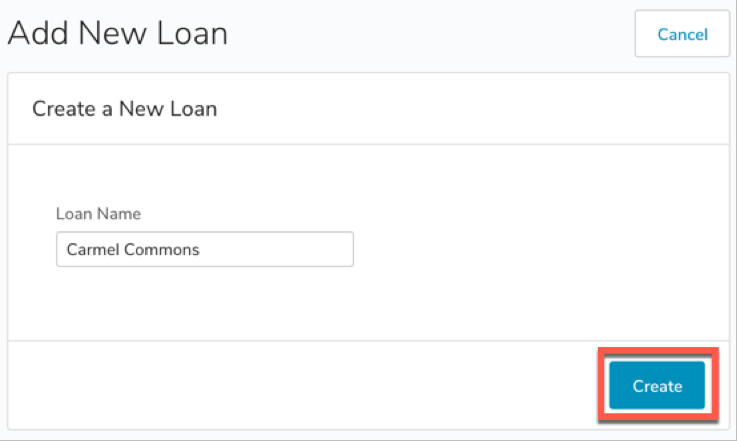 Step 4: Choose the desired project to associate the loan to. Click Continue.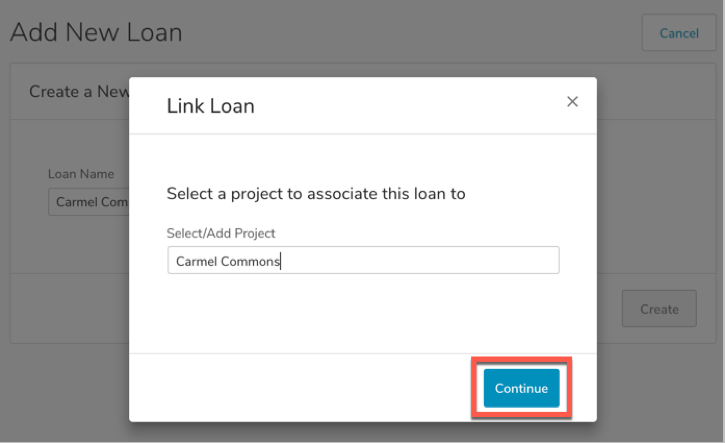 Step 5: Complete the required fields (required fields have an asterisk *) for the Loan Details. Note the option to Download Amortization Schedule on the right. Click Next.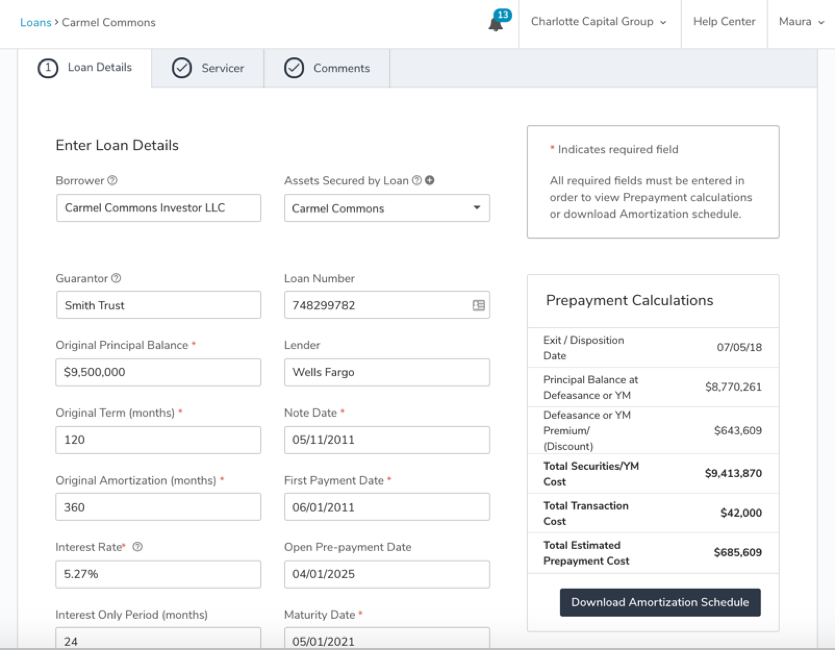 Step 6: Complete the required fields for the Servicer details. Click Next.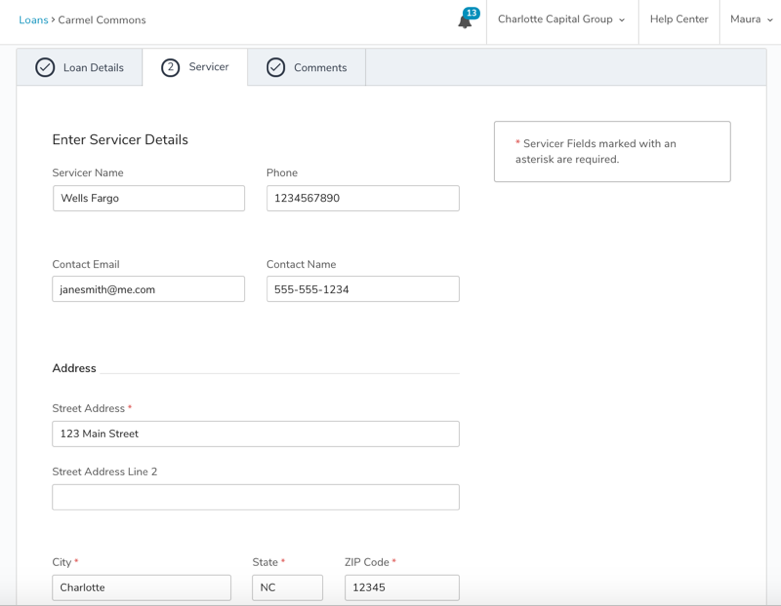 Step 5: Optional: Add any notes to the Comments tab. Click Save.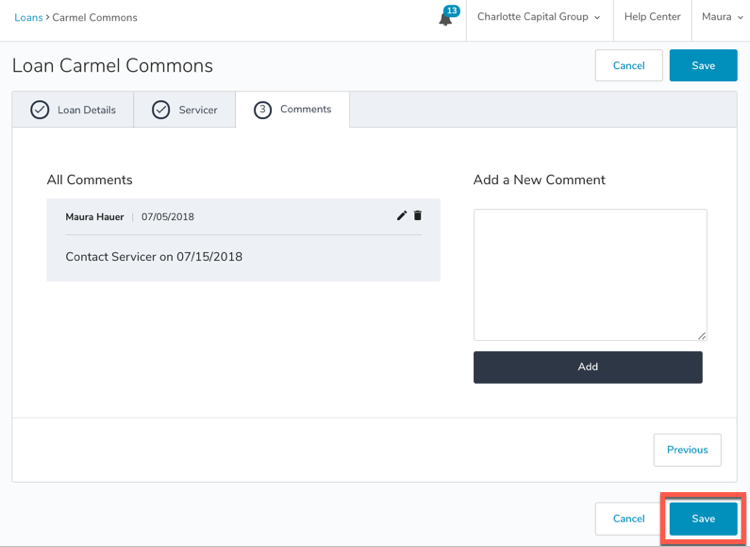 You will see your new loan populate in the Loans section under the Projects tab. If you would like to view/edit any information, click on the Actions button for that loan to edit the desired section. Here, you can Edit Comments, Edit Loan, Edit Prepayment Date, Edit Servicer, Generate Amortization Schedule, and Delete Loan. *Note the option to Export at the top left.