Loans Tab: Guided Overview
IMS allows you to add or make changes to new or existing loans. See below for guided steps on how to add a new or existing loan to the Sponsor Dashboard.
1. Select the Projects tab and then select Loans
2. Select + Add Loan at the top right:

3. Type in the Loan name. Select Create: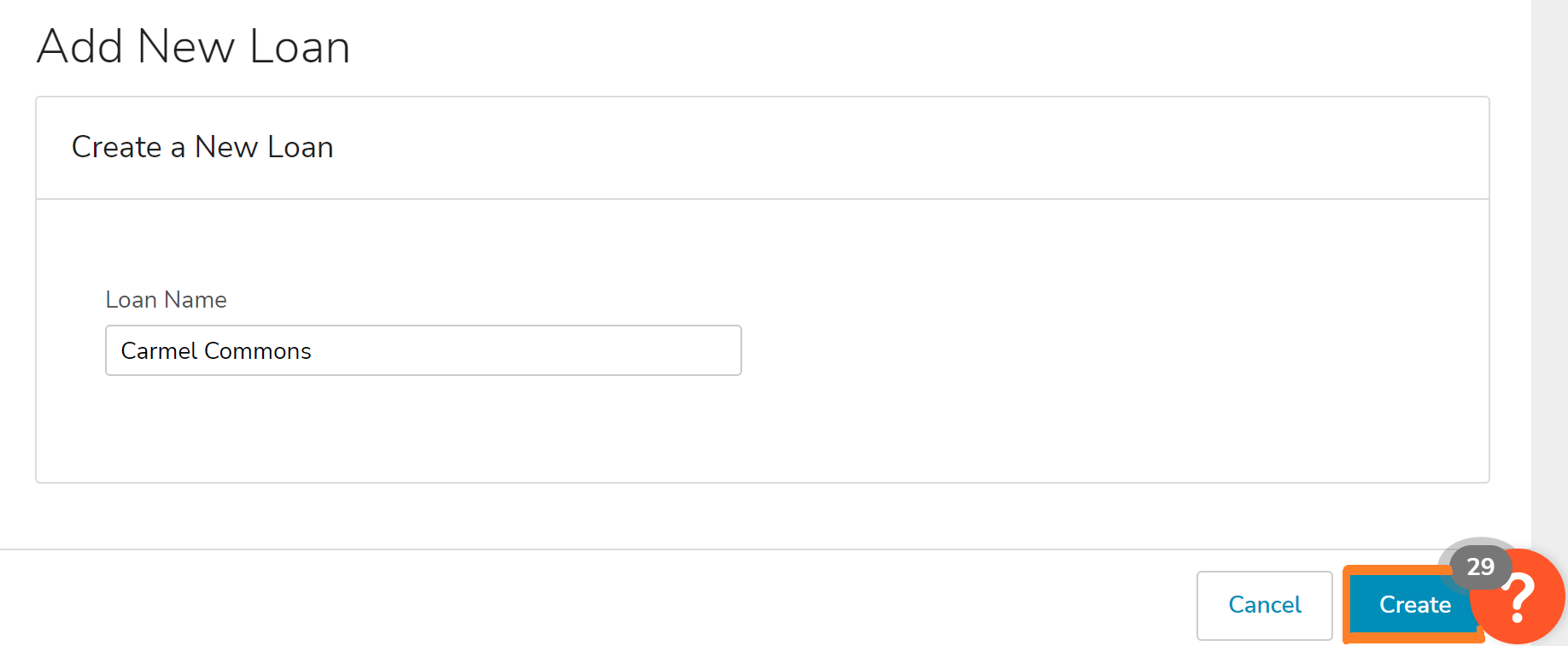 4. Choose the desired project to associate the loan to. Select Continue: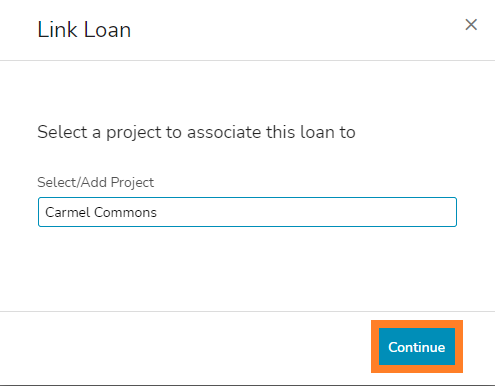 5. Complete the required fields (required fields have a red asterisk symbol) for the Loan Details. Note the option to Download Amortization Schedule on the right. Select Next: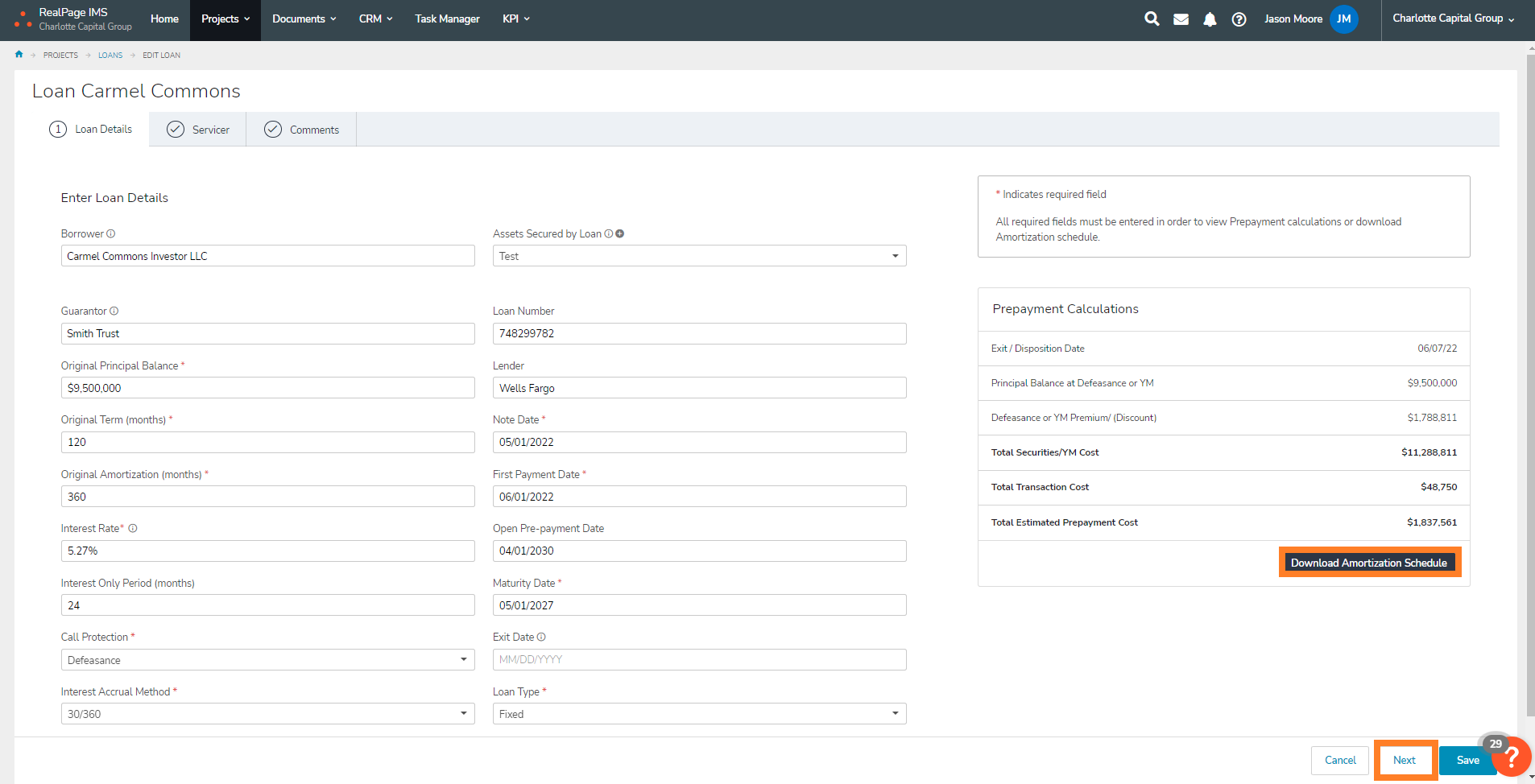 6. Complete the required fields for the Servicer details. Select Next: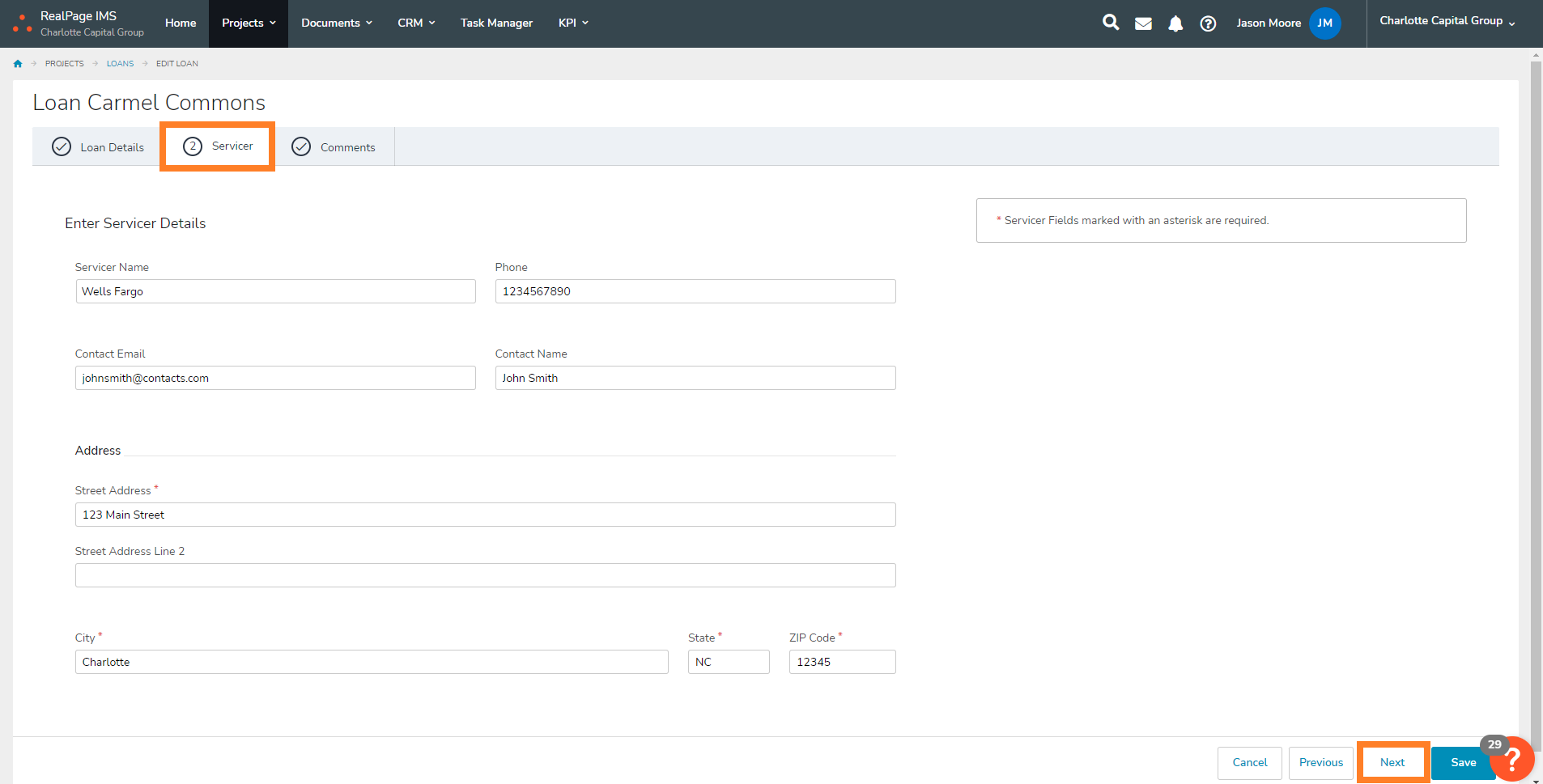 7. Optional: Add any notes to the Comments tab. Select Save: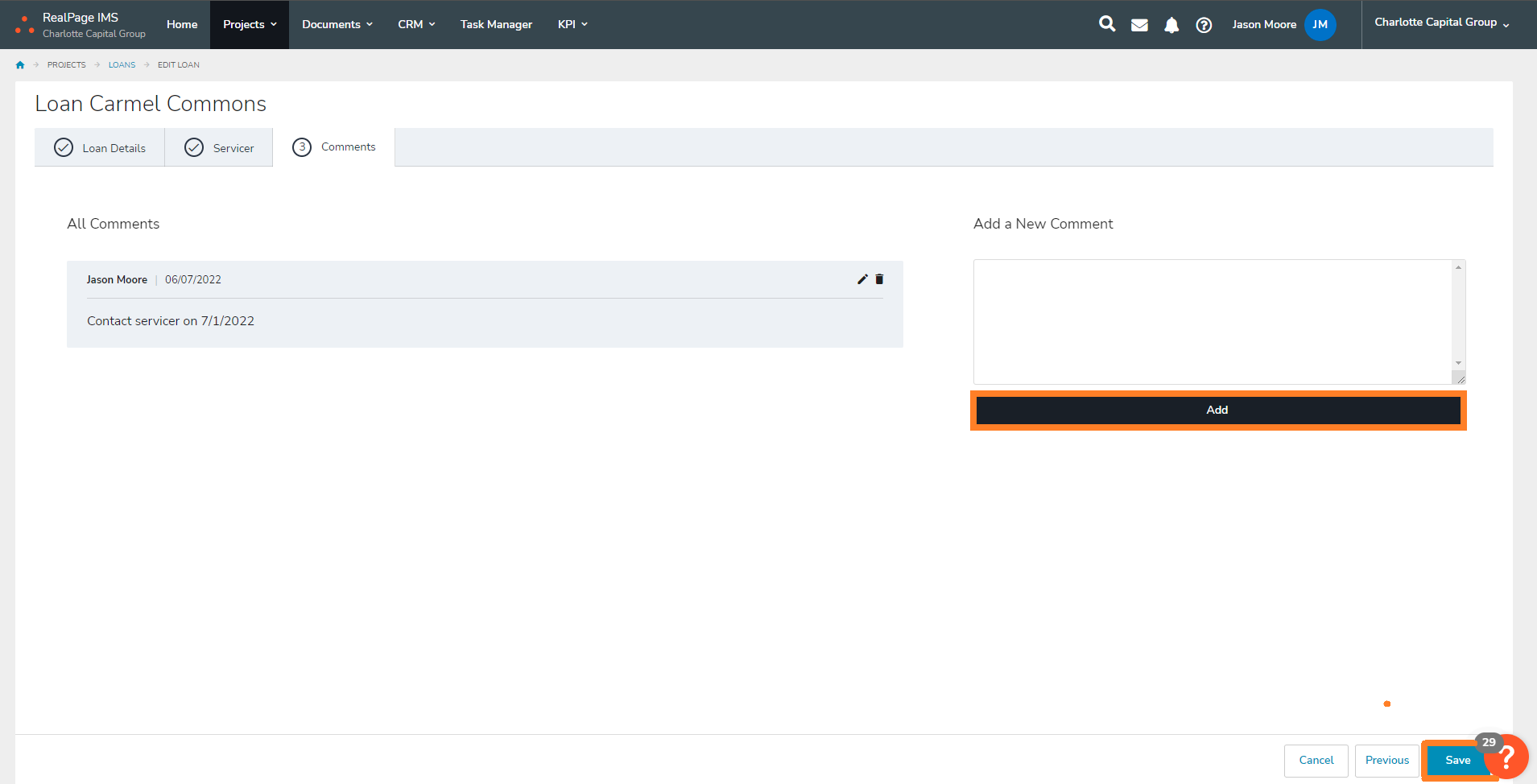 You will now see your new loan populate in the Loans section under the Projects tab. If you would like to view/edit any information, click on the Actions drop-down button for that loan to edit the desired section. Here, you can Edit Comments, Edit Loan, Edit Prepayment Date, Edit Servicer, Generate Amortization Schedule, and Delete Loan. *Note the option to Export at the top left.