See the below guide on how to run a distribution batch.
Step 1: Under the Projects menu – choose Project List then navigate to your desired project and entity. Click on the Distributions tab.
Step 2: Click Add Distribution Batch.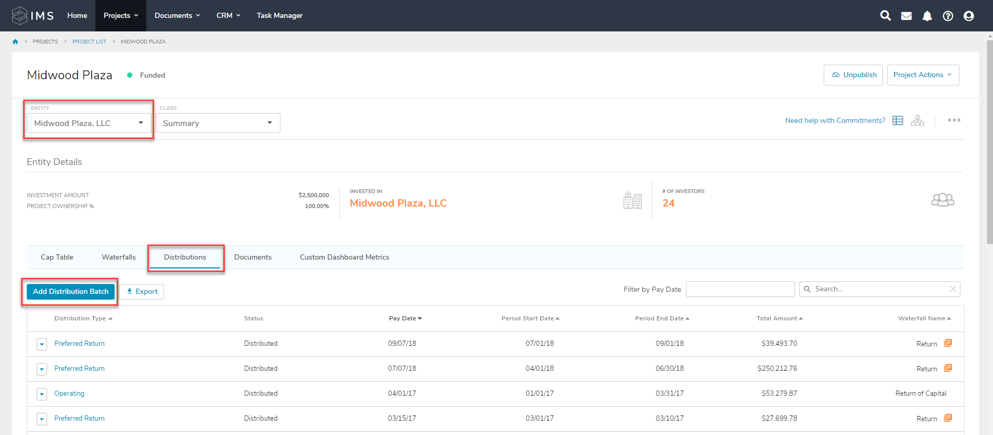 Step 3: Complete the required fields (any field with an * asterisk). Optional fields include Distribution Internal Notes (viewed only on the Sponsor side) and Investor Dashboard Description (viewed on the Investor Dashboard). Feel free to use the Unpaid Pref calculator. There is also an option to add a Bank Account if the desired bank account is not loaded in the system yet. There must be a bank account associated if you wish to export a NACHA file for your bank. Click Run.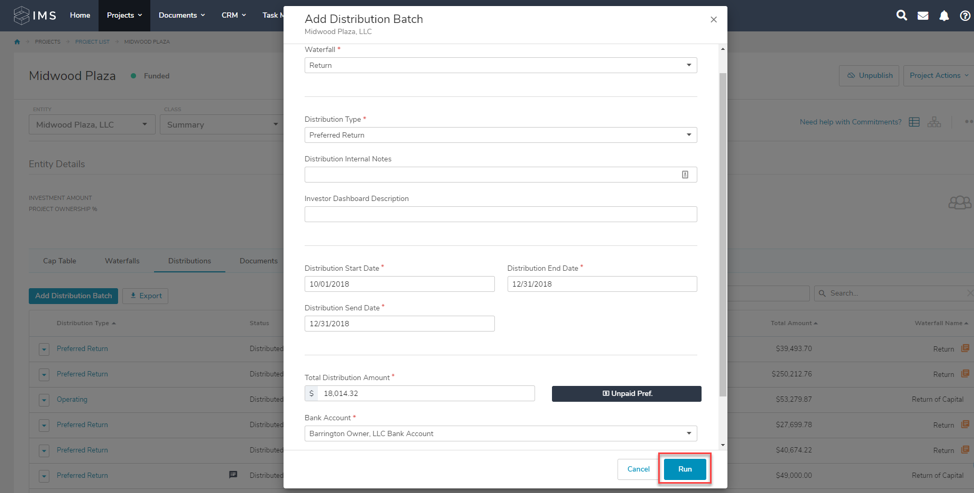 Step 4: You will see the distribution results at the top. You may see a Distribution Out Of Balance warning as shown below. You can either Reduce Total Distribution Amount or Make An Adjustment to fix this issue. In this example, I will click Reduce Total Distribution Amount. All individual distribution amount details will be shown in the columns towards the bottom. The Make An Adjustment button will show a pop-up window where you can select the amount and which investors to adjust.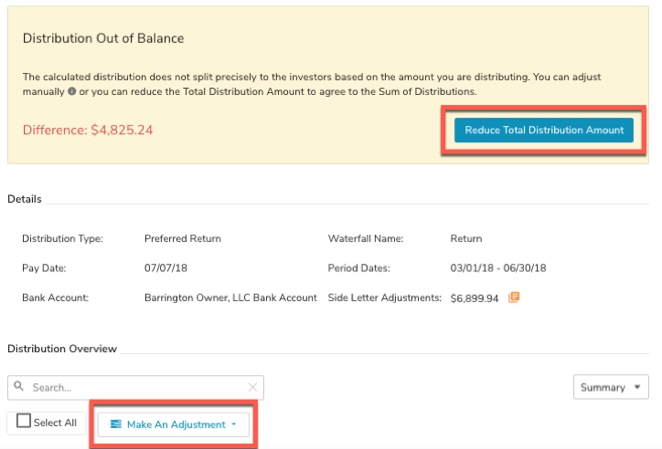 Step 5: After looking at the distribution details and you decide there are no issues, click Send for Approval. This will begin the Distribution Workflow process. Note the Export option which will allow you to Export Distribution or Export Waterfall Audit.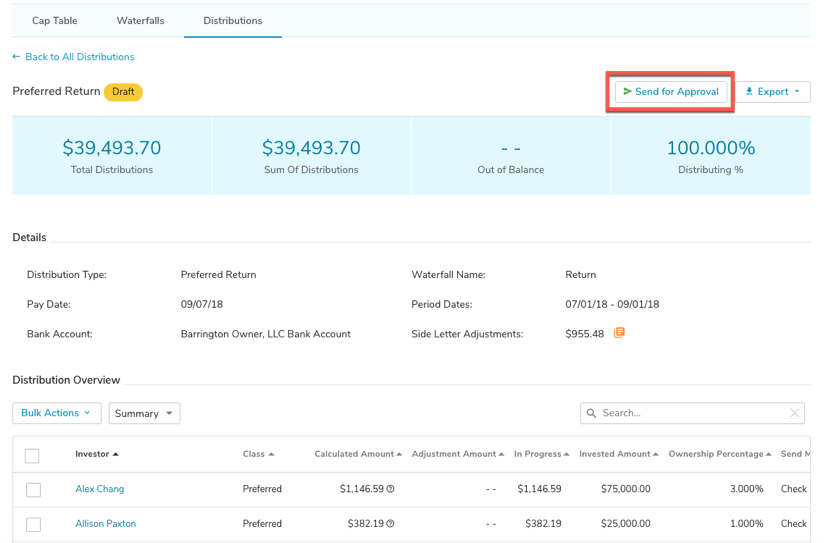 Step 6: To go through the Distribution Workflow process, the approver(s) will either Reject or Approve the distribution batch.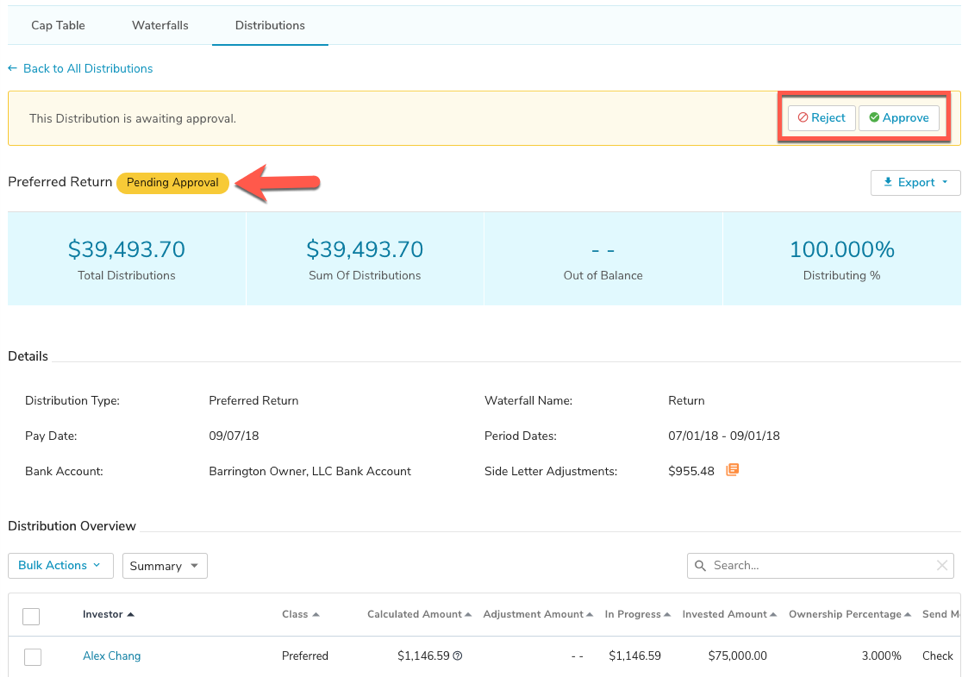 Step 7: After the Distribution Workflow process has been approved, the user may want to Export Distribution, Export Waterfall Audit, and/or Export NACHA file(s).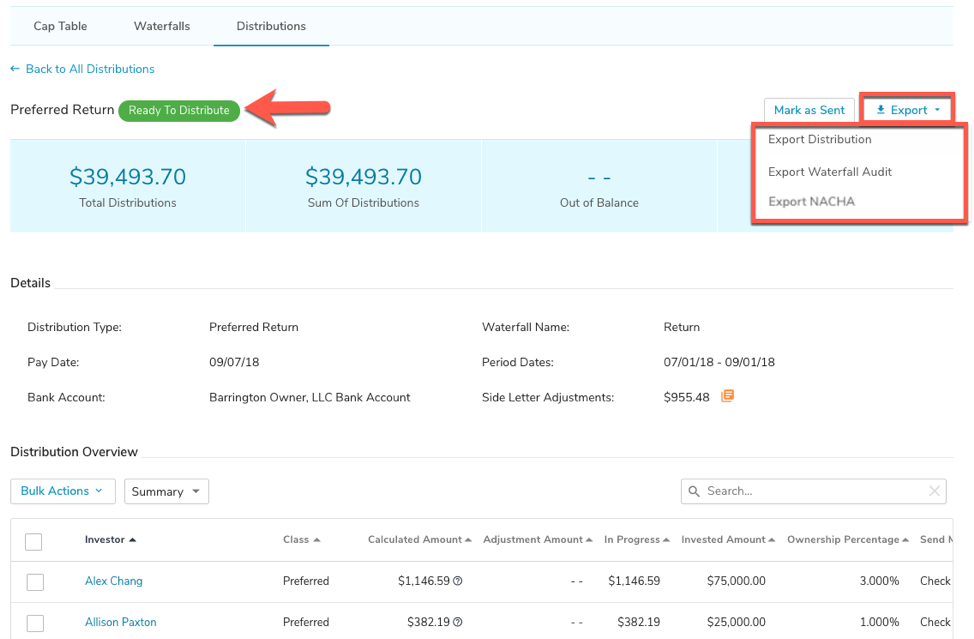 Step 8: Once the NACHA file has been sent to the bank (if applicable), you can click Mark as Sent to label that batch as sent.

You will see the status change to Distributed.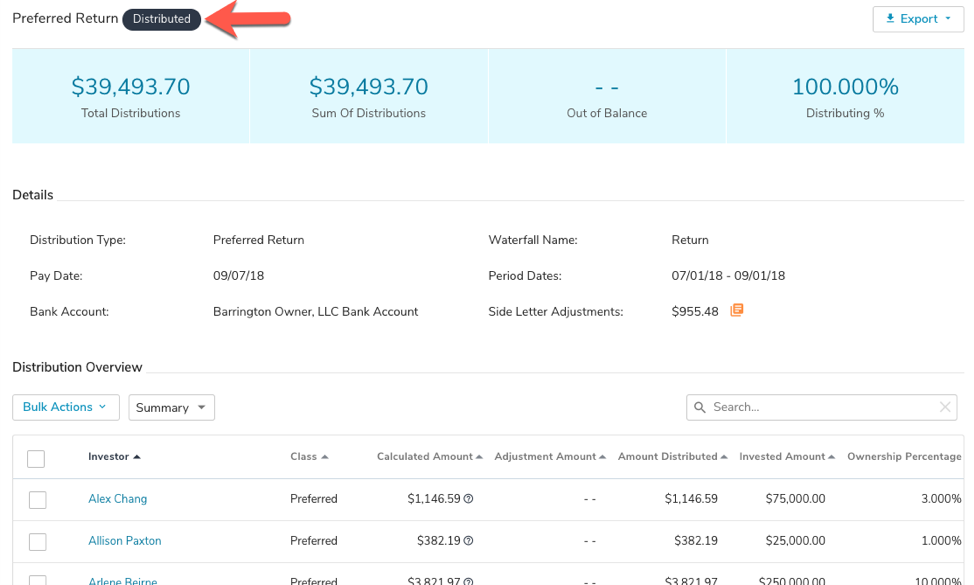 Once a distribution batch is marked as "Distributed", it is now visible on the Investor Dashboard.