How to Upload Investor Documents
(Updated 03/19/2019)
Click on Documents, Manage on the Site Navigation Panel on the top of the screen. This view will show you Auto Generated Folders. The IMS System Documents section contains a folder called Projects which will house all associated investor folders and documents. The Company documents (under your company name) will house all internal company documents (such as Waterfall-Audit files, broker, and property management information). The My Documents – [Name] folder is a location where the Team Member can load documents for their internal use or to coordinate with their CSM or other Team Members.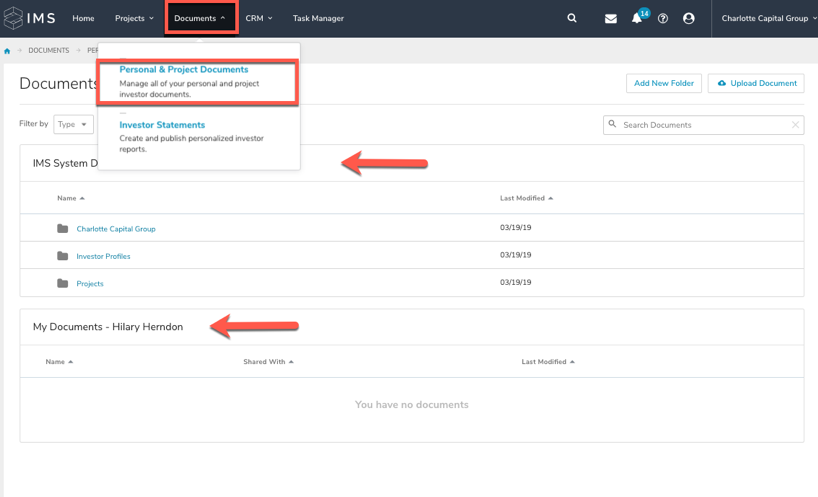 Under IMS System Documents, select Investor Profiles. Choose the Investor you want to upload a document for. Click Upload Document.




Drag and drop the desired document(s) or browse. Choose where you would like this file to be displayed on the Investor Dashboard. If you choose Investor Dashboard, choose the desired folder. Click Upload. Click Done.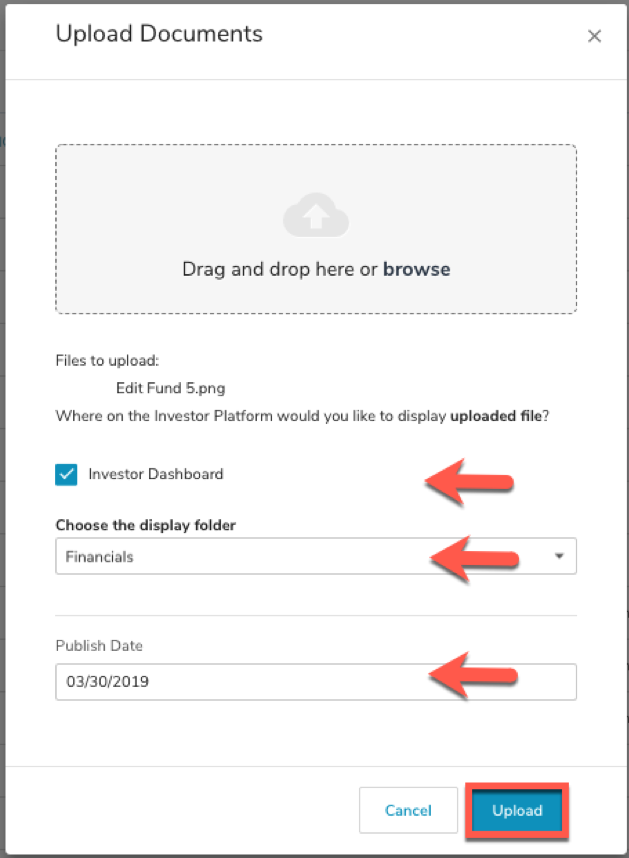 You will see your newly added document(s) added to the list.

Your investors will see these documents in their Documents tab. Here, they can view, save, or print their documents.