Sign In as an Investor ("Masquerade")
Overview
Admin Team Members can masquerade as an investor and log into their Investor Portal profile to see the investor's point of view.
Step-by-Step Instructions
1. Select the CRM tab from the top menu and select Contacts from the drop-down menu.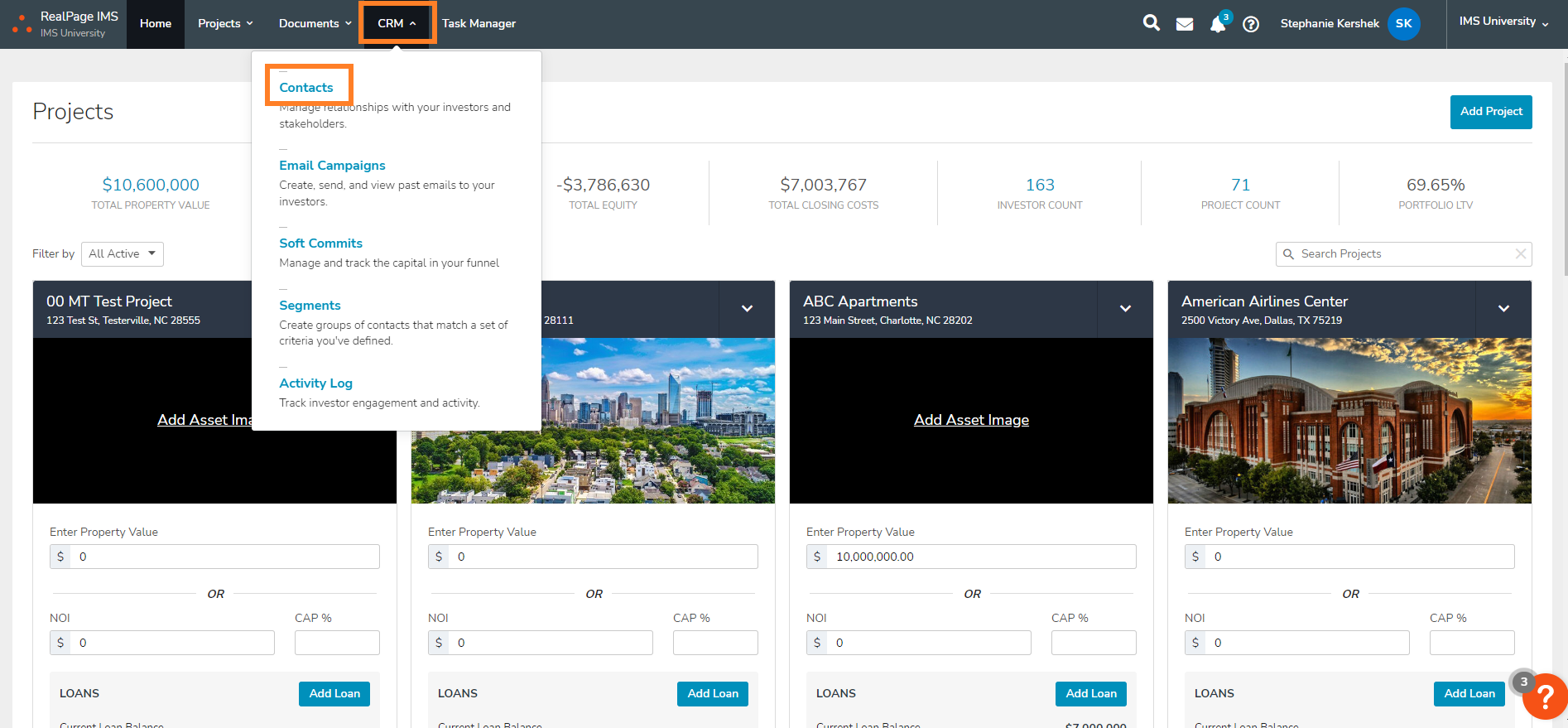 2. Search for the contact you would like to sign in as.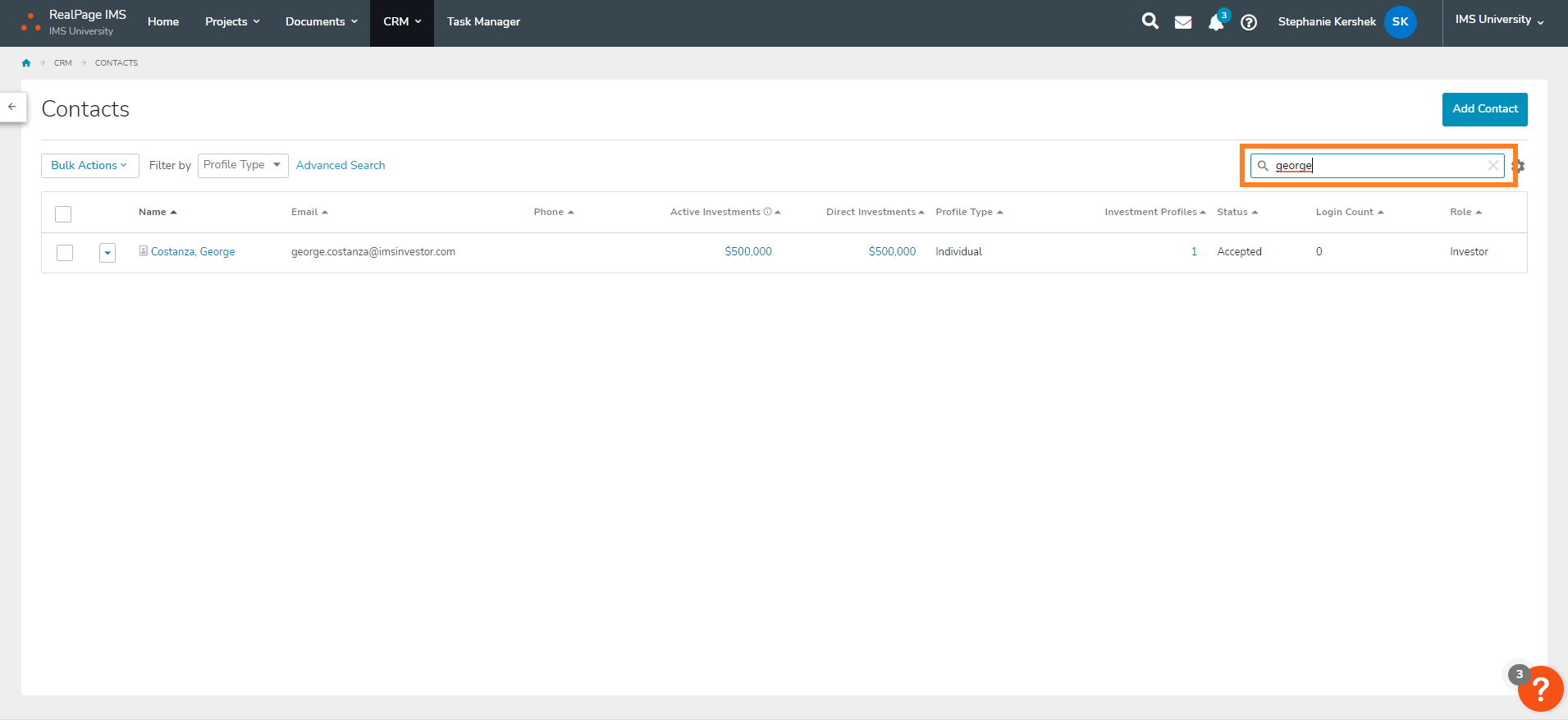 3. Click on the arrow to the left of the contact's name and select the appropriate email under Login As.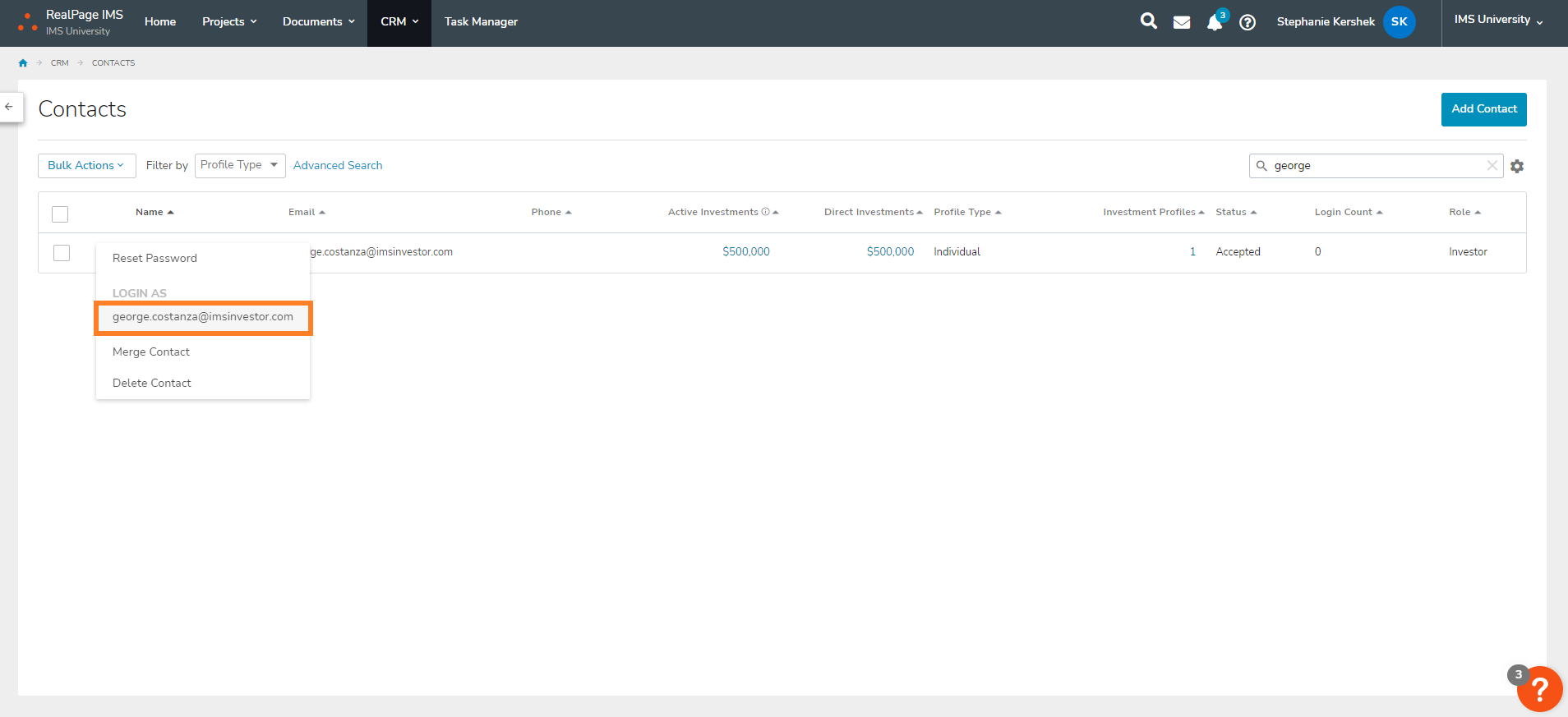 4. Select Sign In within the pop-up window.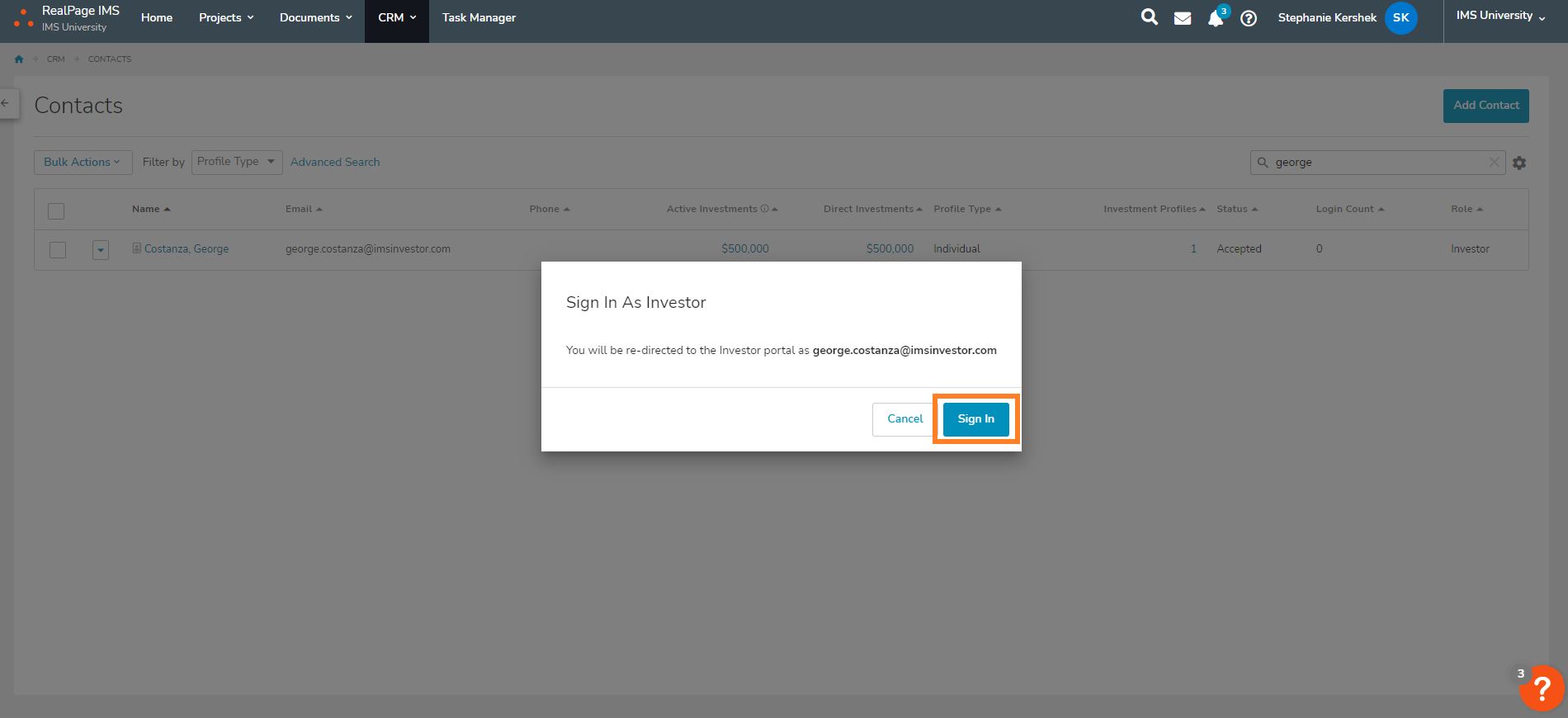 5. View the investor's portal in the new browser window that has opened for you.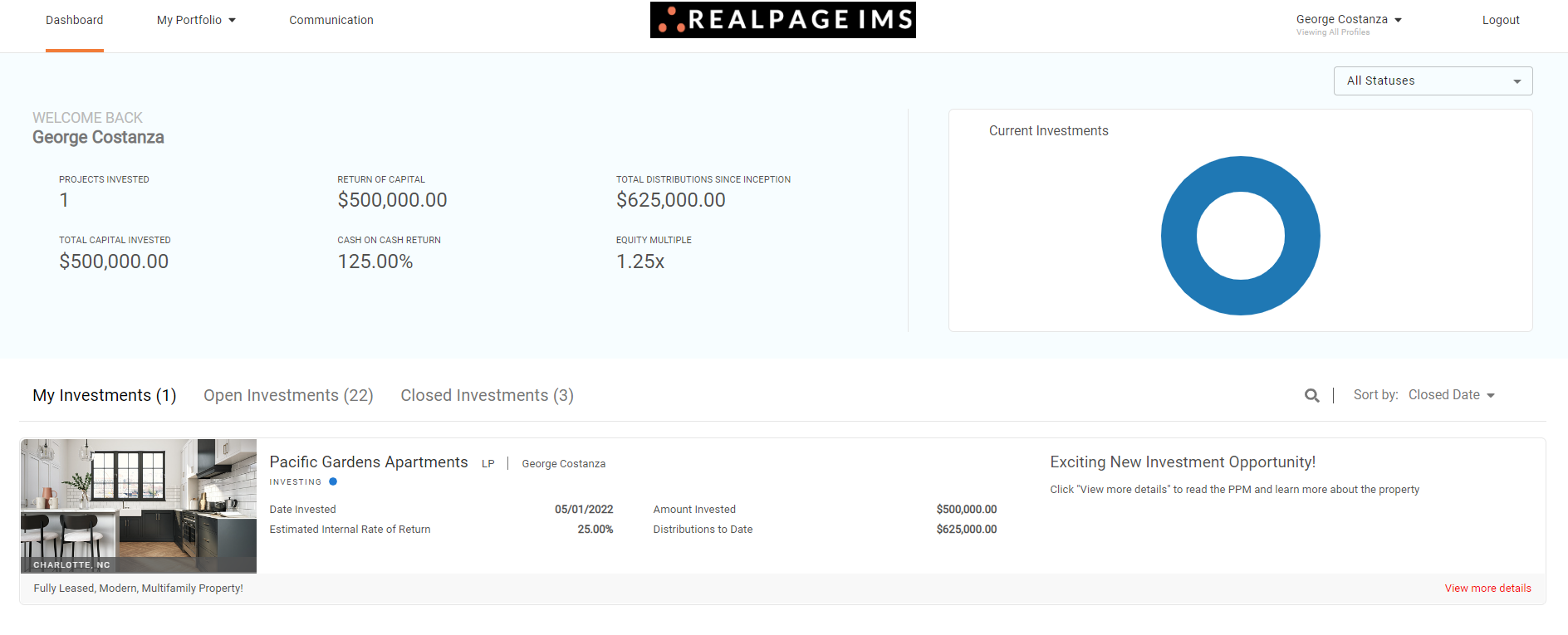 Pro Tips
When masquerading as an investor, you will have limited functionality for some areas of the portal. This includes the ability to make an investment and update banking information.
Always log out of the investor portal and only have one session open at a time. Leaving the masquerade session signed in or being logged in as more than one investor at a time may cause display errors.